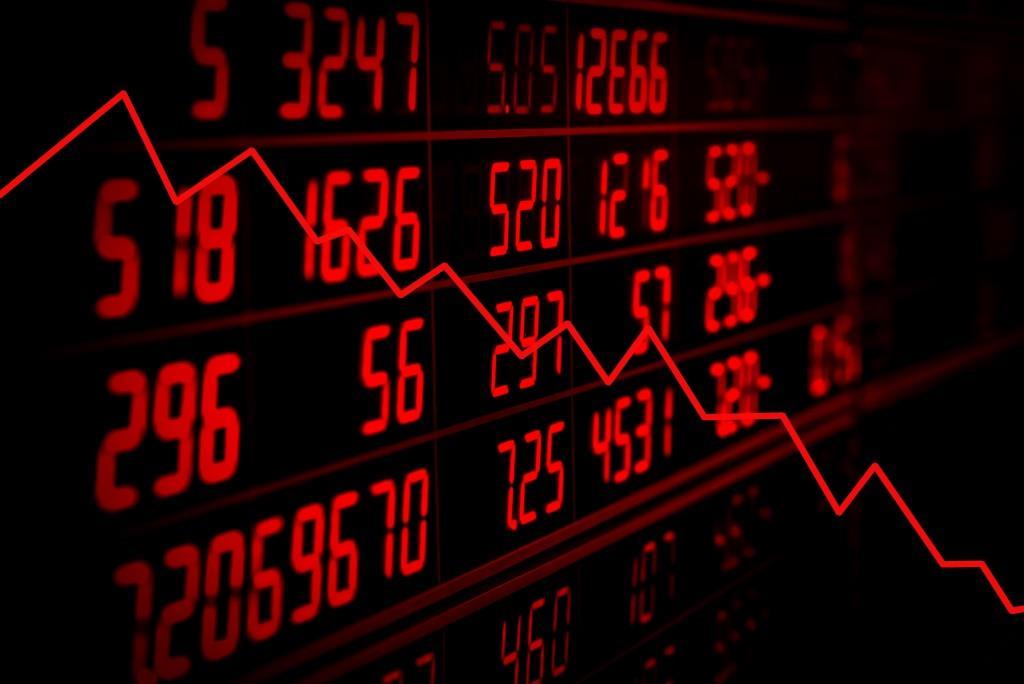 AT&T Stock Falls Due to Growth Concerns
By Ambrish Shah

Nov. 19 2019, Published 1:33 p.m. ET
AT&T (T) stock is trending downward in today's trading session. The stock has fallen about 3.2% as of 11:38 AM ET. The stock fell after MoffettNathanson analyst Craig Moffett downgraded its rating to "sell" from "neutral." However, MoffettNathanson maintained its target price of $30 on AT&T stock. The analyst thinks that the company's wireless segment can't offset weakness in the other ailing segments.
Article continues below advertisement
Why is AT&T stock falling?
According to a MarketWatch report today, Moffett said, "In the wake of a strong rally that has left AT&T's valuation stretched and its dividend yield less compelling … we believe the time has come when the market will start paying attention to fundamentals again."
The report also said, "He questions whether the company will be able to achieve its 2020 and three-year targets given challenges in its entertainment business, secular problems in business wireline, and a difficult pay-TV landscape. This will put pressure on AT&T's wireless business to deliver strong results."
With a year-to-date return of 38.9%, AT&T stock is one of the telecom industry's top performers. The stock has outperformed the Dow Jones and the S&P 500, which have risen 20.2% and 24.5%, respectively, this year. Meanwhile, T-Mobile (TMUS) and Sprint (S) have risen 22.9% and 0.7%, respectively.
Analysts' views on the stock
Among the 29 analysts covering AT&T, 13 have "buy" ratings on the stock—down from 14 last month. About 14 analysts have "hold" ratings on the stock—unchanged from last month. Only two analysts have "sell" ratings on the stock—up from one last month.
On Monday, RBC increased its target price for AT&T stock from $33 to $38.
Article continues below advertisement
Financial performance
AT&T reported an adjusted EPS of $0.94, which was 1.1% higher than analysts' estimate of $0.93. The company reported an adjusted EPS of $0.90 in the third quarter of 2018. AT&T's revenues fell 2.5% year-over-year to $44.6 billion in the third quarter. The revenues were below analysts' consensus estimate of $45.0 billion. In the third quarter, AT&T added 101,000 postpaid phone net customers. The company also added 227,000 prepaid net customers. AT&T reported a postpaid phone churn rate of 0.95% in the third quarter, which was higher than T-Mobile.
In comparison, T-Mobile gained 754,000 postpaid phone net subscribers. Meanwhile, Sprint lost 91,000 postpaid phone net subscribers.
Analysts expect AT&T's adjusted EPS to rise 0.6% YoY to $3.54 in 2019, 1.7% YoY to $3.60 in 2020, and 4.7% YoY to $3.77 in 2021. Analysts also expect the company's sales to rise 6.3% YoY to $181.5 billion in 2019, 0.4% YoY to $182.2 billion in 2020, and 0.2% YoY to $182.6 billion in 2021.
AT&T's stock price movement
AT&T stock rose about 0.3% on Monday and closed the trading day at $39.63. The stock was trading 0.2% below its 52-week high and 47.9% above its 52-week low. Based on AT&T's closing price on Monday, it reported returns of 0.7% in the last five trading days, 3.0% in the trailing month, and 30.8% in the trailing 12 months.
On Monday, AT&T closed 2.4% above its 20-day moving average of $38.69 and 4.2% above its 50-day moving average of $38.03. The stock was also trading 9.6% above its 100-day moving average of $36.16.
AT&T's 14-day MACD is 0.25, which implies an upward trading pattern. The company's 14-day relative strength index score of 65 suggests that the stock is approaching the "overbought" zone. On Monday, the stock closed near its upper Bollinger Band level of $40.28, which suggests that it's overbought.
On Monday, AT&T's market cap was $289.5 billion. In comparison, Sprint and T-Mobile have market caps of $24.1 billion and $66.9 billion, respectively.
Read AT&T on the Defensive after Loss of Subscribers and AT&T's 2020 Outlook: 5G and Wireless Are Key Drivers to learn more.