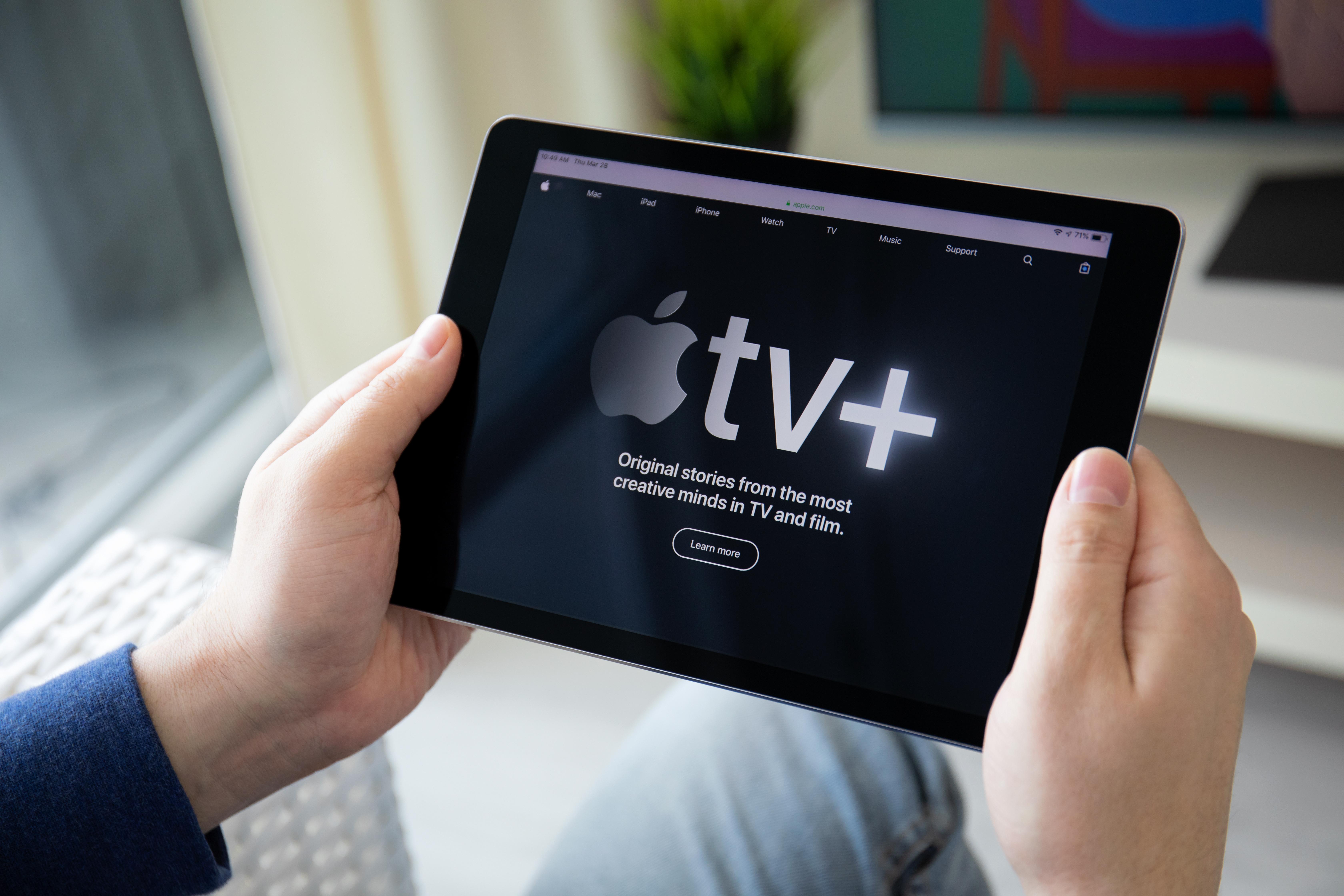 Apple TV+ Off to a Strong Start before Disney+ Launch
By Adam Rogers

Nov. 11 2019, Published 11:16 a.m. ET
Apple TV+, Apple's (AAPL) latest subscription product, debuted on November 1. The online streaming service competes directly with Netflix (NFLX), Hulu, and Amazon Prime Video (AMZN).
Apple TV+ is priced at $4.99 per month and has had strong user engagement since its launch. According to Variety, "Sources close to Apple say the service to date has drawn millions of users who are spending on average more than an hour on the Apple TV Plus platform."
During AAPL's flagship event in September, CEO Tim Cook announced that the streaming service would be freely available for a 12-month period with the purchase of an iPhone, iPad, or MacBook. Further, Apple TV+ is available for a seven-day trial for first-time subscribers.
Article continues below advertisement
So, it's unclear whether the millions of users are paid subscribers or those who are checking out the service with a free subscription. The Variety report also stated that AAPL gave the green light for the second season for four shows. See, For All Mankind, Dickinson, and The Morning Show all experienced strong user engagement. These shows have been renewed for a second season.
Disney+ launches tomorrow
While AAPL's streaming service has gained early momentum, all eyes will be on Disney's (DIS) streaming service, Disney+. While Apple TV+ is priced at $4.99 per month, the Disney+ subscription costs $6.99 per month or $69.99 per year.
AAPL is banking on its installed user base of over 1 billion users to drive subscription growth. While new buyers of iPhone devices get a free 12-month subscription, Disney+ has partnered with Verizon. According to Verizon, customers with an unlimited Verizon data plan or with a 5G Home Internet plan would receive free access to Disney+ for a year.
Article continues below advertisement
AAPL and most streaming services are investing heavily in creating original content. Apple TV+ could spend $6 billion on content creation. Netflix, which is still a leader in the streaming space, increased its content spending from $2.4 billion in 2013 to $12.04 billion in 2018. This number could reach $15 billion in 2019, according to Statista.
Here is where Disney+ could gain significant traction among subscribers. Disney has a solid portfolio of content, including movies from the Marvel and Pixar universes. Its Star Wars franchise is a multibillion-dollar behemoth. Plus, the company has engaging shows from National Geographic and other platforms.
Apple TV+ and other streaming players focus on international markets
The US streaming market has grown at a significant pace over the years. However, the cord-cutting phenomenon is still in the nascent stage in most developing and growth markets. TV viewership is still high in India and Southeast Asia. However, streaming players such as Apple TV+ hope to transition to online streaming in Asia and Latin America to drive user growth higher.
Apple TV+ is aggressively looking to gain subscribers in India. The subscription is priced at just 99 rupees per month (less than $2). This cost is in line with other players such as Amazon Prime (129 rupees per month) and India's leading streaming platform, Hotstar. Global streaming growth is enticing for Apple and should be a major driver of sales.
Article continues below advertisement
Can Apple TV+ reach 100 million subscribers?
Apple TV+ understands it has limited original content compared to Netflix, Amazon Prime, or even Disney. So, the company has priced the service accordingly. However, analysts remain optimistic about user growth.
On October 17, CNBC reported that Barclays expects the number of Apple TV+ users to reach 100 million in the first year. This might seem like an aggressive estimate, but Apple is estimated to sell 222 million hardware devices in the next 12 months. Even if 50% of them subscribe to Apple TV+, the subscriber figure could be well over 100 million.
What could be difficult is retaining a majority of these customers for the second year. An iMore report suggests that Wedbush Securities analyst Daniel Ives forecast that Apple TV+ could reach the 100 million subscriber mark within three to four years.
Apple TV+ could generate annual sales to about $6 billion with a user base of 100 million. Ives expects that Apple's streaming service could "disrupt roughly 10% of Netflix's target customer base within the next 12 to 18 months." Netflix has close to 160 million subscribers.
The streaming market has attracted multiple players and is now a crowded space. However, the average US customer is expected to have three video streaming services. Apple, Amazon, and Disney have billions in cash reserves to spend on sales and marketing. However, Netflix has created a niche with regional content and could remain a favorite in the foreseeable future.