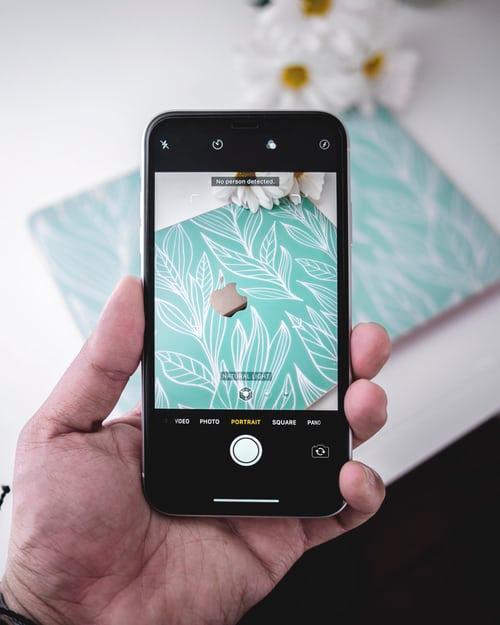 Apple Could Ship 100 Million 5G Smartphones in 2020
By Namrata Sen Chanda

Nov. 26 2019, Published 10:27 a.m. ET
Apple (AAPL) is likely to ship 100 million iPhone 12 handsets in 2020, indicated a DIGITIMES report yesterday. DIGITIMES quoted certain key Taiwanese suppliers who'd received this forecast from Apple.
An October report in the Nikkei Asian Review indicated that Apple plans to sell 80 million 5G iPhones in 2020. The recent report thus highlights that Apple's much-awaited 5G smartphones may take the market by storm. Another report by Bloomberg estimated that overall, Apple could sell 200 million iPhones in 2020, including both 4G and 5G. It's no secret that 5G iPhones are likely to be Apple's trump card for 2020. Last week, Strategy Analytics indicated that Apple is expected to lead the global 5G smartphone market.
Article continues below advertisement
5G upgrade cycle could be the biggest in Apple's history
The market widely believes that Apple's 5G iPhones could result in its most significant upgrade cycle ever. In a September 6 Forbes article, Tim Bajarin stated, "But if Apple brings a new iPhone out in 2020 that includes a 5G modem, we could see the largest refresh cycle in Apple's history during the full year of 2021."
Today many users are holding on to their current iPhones because they want to switch to 5G devices in 2020. They don't want to settle for anything in between.
Igal Elbaz, the senior vice president of AT&T's (T) wireless technology, shed some light on the 5G upgrade cycle at the recent Morgan Stanley European Tech, Media and Telecom Conference. He said, "'We really believe we're going to see a big refreshment [of devices],' starting next year," reported Fierce Wireless.
Elbaz added, "I think people are excited and may be holding to see when the 5G devices are going to come with those new capabilities, and we're pretty confident this is what we're going to see in the marketplace."
Apart from influencing network or data download speeds, 5G will play a significant role in realizing the full potential of augmented and virtual reality. For immersive technologies such as these, 5G is indispensable.
Article continues below advertisement
5G could bring a turnaround in the markets
In a situation where global smartphone sales are facing a downturn, Apple's reported forecast for the iPhone 12 is somewhat surprising. But Gartner has an answer to this.
On September 26, Gartner predicted that the global smartphone market would decline by 3.2% in 2019. However, 5G could be a growth catalyst. The advisory company estimated that the share of 5G smartphones would expand from 10% in 2020 to 56% in 2023. Gartner's senior research director, Ranjit Atwal, said, "As a result of the impact of 5G, the smartphone market is expected to return to growth at 2.9% in 2020."
Broader operator coverage and varying price points
5G is likely to be a game changer for Apple's iPhone business. However, a couple of different factors will be integral to its adoption.
Firstly, there must be a considerable number of operators who support 5G handsets. The availability of 5G is limited in the US. Also, there's a lot of work to be done on the spectrum front to support 5G. According to Fierce Networks, AT&T will offer coverage in the first half of 2020, while T-Mobile (TMUS) will launch a 5G network in December.
Secondly, the price point will be crucial. Currently, 5G smartphones are available across various price ranges in the market. However, Apple's 5G iPhone, or the iPhone 12, is likely to be 30% more expensive than usual because of its 5G specs, which demand a bigger motherboard.
But iPhone loyalists are likely to pay a premium for the iPhone 12. A Piper Jaffray survey revealed that consumers were willing to shell out $1,200 for a 5G iPhone, stated Wccftech in June. To widen its market in the long run, Apple could also look at varying price points for its 5G iPhone. Otherwise it could risk losing its market share to Chinese brands, especially in emerging markets such as China and India.