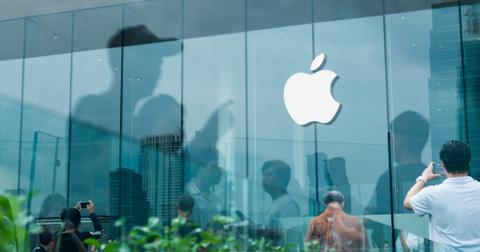 Apple AirPods to Sell 15 Million Units in Holiday Season
By Adam Rogers

Updated
The upcoming Black Friday and Cyber Monday sales are critical for Apple (AAPL) and Amazon (AMZN). This weekend will see customers spend billions of dollars on discounted products both online and in brick-and-mortar shops.
CNBC reports Thanksgiving Week sales are expected to rise 5% year-over-year this year to $101 billion in the US. The average consumer is set to spend $470, with 85% of adults expected to shop this weekend.
While Black Friday generally attracts clothing shoppers, Cyber Monday is dedicated to electronics and appliances. In addition to the Thanksgiving week, the holiday shopping season includes Green Monday and Christmas Saturday.
Article continues below advertisement
AirPods sales forecast to hit 65 million units this year
Apple has a slew of electronic devices that will drive revenue growth in the holiday season. Its flagship iPhone will likely be a key driver. However, Apple will also be banking on its hugely popular AirPods for sales in the December quarter.
According to Barron's, Wedbush analyst Daniel Ives is bullish on AirPod sales. He expects AirPods shipments to reach 15 million in the next month. He forecasts total AirPods sales of 65 million this year, and 85 million–90 million in 2020.
If Apple AirPods shipments touch 65 million units, they would result in sales of $13 billion, considering an average selling price of $200. Estimates suggest AirPods and Apple Watch sales could reach $35 billion this year.
AirPods account for under 5% of Apple's total sales, but they form one of the company's fastest-growing verticals. With an installed base of one billion iPhone users, Apple can expect the AirPods segment to grow robustly in future years.
AirPods were launched in late 2016. According to market research estimates, it sold 16 million units in 2017 and 35 million units in 2018. Apple, however, does not release official figures for any of its devices.
AirPods Pro were launched last month, featuring noise cancellation and water-resistant technology. Priced at $249, AirPods Pro are likely to generate significant demand. In fact, Ives thinks AirPods demand could be strong enough to create supply shortages during the Thanksgiving shopping week.
Apple could post record revenue in the December quarter
The December quarter is key for Apple investors. Analysts expect Apple to report sales of $87.85 billion in fiscal 2020's first quarter (year ending in September). Investment bank Cowen expects this figure to touch a record $90 billion.
Apple's set its current quarterly revenue record of $88.29 billion in fiscal 2018's first quarter. Strong iPhone 8 drove revenue during that quarter. This September, Apple launched three new iPhone 11s that are in strong demand, according to several supply chain indicators.
There's a good chance AAPL will beat Wall Street's December quarter estimates, thanks to the strong sales of its iPhones, wearables, and high-growth service segment. These metrics have driven AAPL stock to record highs. AAPL is trading at $267.84 and has risen 70% year-to-date. It has easily outperformed the Dow Jones Industrial Average and S&P 500, which have risen 20.7% and 26%, respectively, this year.
AAPL supplier stocks have also gained momentum recently. Qorvo and Skyworks are up 71.7% and 46.5%, respectively, this year. Apple's market cap is currently $1.19 trillion, and that could move higher if holiday season sales are robust.
Of the 38 analysts tracking Apple stock, 32 suggest "buy," and six suggest "hold." Their 12-month average target price of $257.21 is 4% below its current trading price.