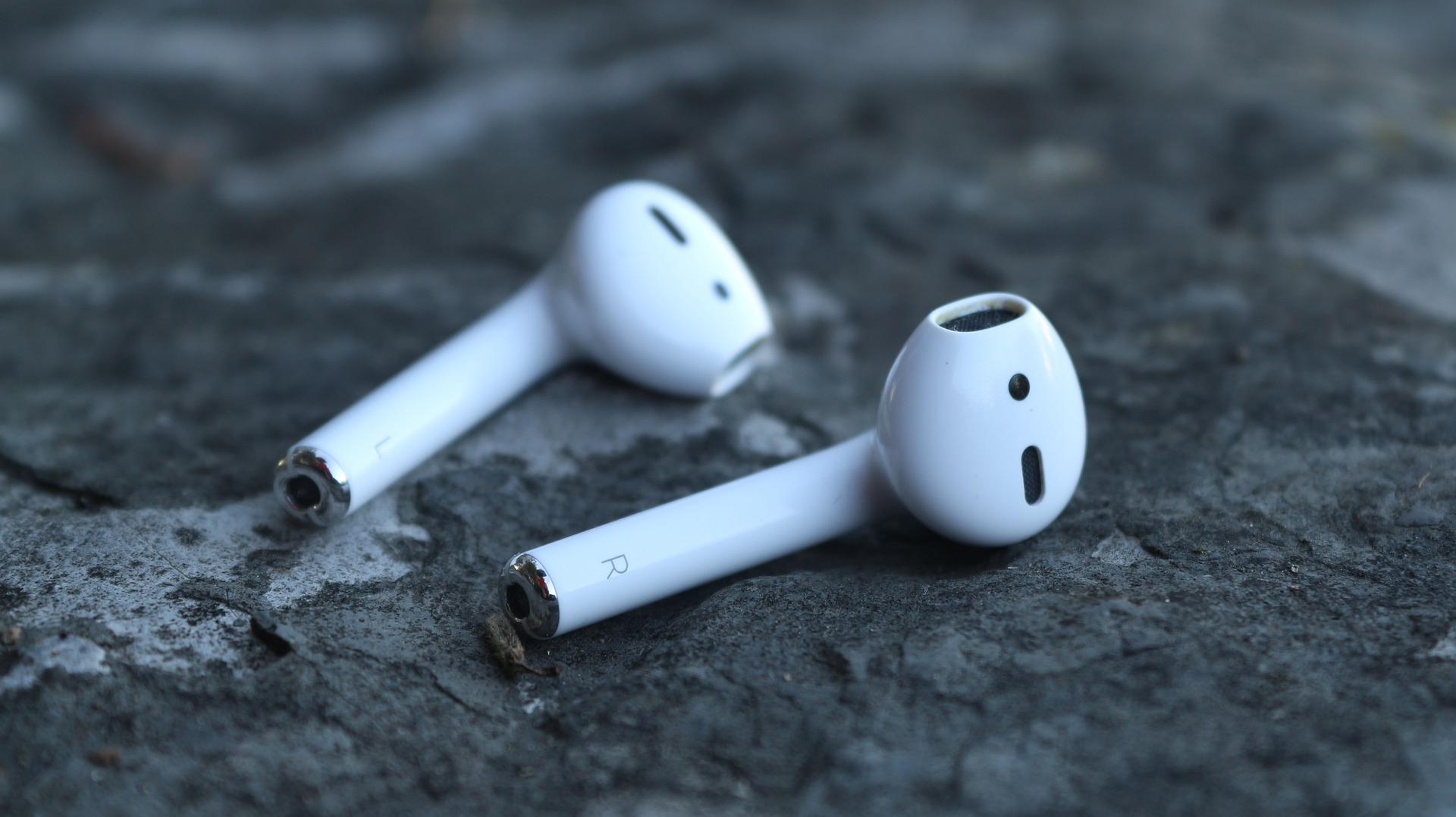 Apple AirPods Take the Lead in the Hearables Market
By Namrata Sen Chanda

Nov. 25 2019, Updated 11:16 a.m. ET
Apple (AAPL), once known for its iPhones, will now be known for its path-breaking hearable devices. The Apple AirPods are seeing a stellar demand, and Bloomberg expects the shipments to double this year. On November 21, Bloomberg reported that Apple's wireless earphones shipment might surge to 60 million units in 2019.
Article continues below advertisement
The Apple AirPod Pro series takes the lead
The main driving factor behind this is the tremendous response garnered by Apple's latest AirPods Pro. Bloomberg stated the demand for AirPods Pro is "higher-than-expected." Besides this, the advanced version of the original AirPods released in March was also a major contributing factor. Launched in October, Apple AirPods Pro is the latest high-end earphone by Apple. With a base price of $249, the AirPods Pro offers water-resistance and noise-cancellation.
Investec Corp, Goertek, and Luxshare Precision Industry are the key manufacturers of Apple AirPods. These suppliers have been pushing beyond their capacities to accommodate the rising demand for the Apple AirPods, noted Bloomberg. Also, the success of the AirPods led to rising interest amongst many suppliers. They are now accentuating their technical capabilities to gain the AirPods manufacturing business.
Article continues below advertisement
Apple AirPods lead the pack of hearables
Apple offers three kinds of AirPods with a diverse set of features. The lowest price is the one with the charging case. The second is the one with a wireless charging case. And then there is the Apple AirPods Pro, which Apple sells for $50 more than the other two versions. Enhanced sound quality, active noise cancellation, and transparency mode sets it a notch higher than the basic AirPods. Additionally, the Pro version is water and sweat resistant.
Samsung Buds, Xiaomi, Redmi Airdots, Amazon Echo Buds, and Beats Powerbeats Pro are some of the other wireless earphones in the market. However, Apple's AirPods genuinely stand out, per CounterPoint Research on November 15. According to its Hearables tracker report for the third quarter, AirPods continued to see robust demand with a 45% market share. However, its market share did slip for the quarter due to the emergence of Xiaomi and Redmi in the budget-conscious Chinese markets.
Article continues below advertisement
AirPods and iPhones make a complete package
Counterpoint expects the market for hearables to climb to 120 million units for 2019 owing to Black Friday and holiday sales promotional offers. Thus, the expected shipment for 60 million this year shows that Apple AirPods will be an undisputed leader with a 50% market share.
Counterpoint's senior analyst Liz Lee says, "The elimination of inconvenient wires, sophisticated designs with advanced features such as active noise cancellation is proving a significant purchase motivator." Lee emphasized the hearables being "Truly wireless" to continue their growth run in the future. She said, "true wireless hearables will evolve into smarter devices by replacing and enhancing some functions of the current smartphone."
Tim Bajarin of Creative Strategies noted to Fortune in August that the Apple AirPods' ability to be paired with the iPhones is another significant sales driver. He explained, "There's a clear demand for "high-quality earbuds that work seamlessly with all Apple hardware."
Modest competitive pressure until 2020
Meanwhile, Microsoft's (MSFT) chief product officer Panos Panay tweeted on November 21 that the Surface Earbuds would be delayed. The devices would now hit the shelves in spring 2020. The company's Earbuds introduced in October will also have the initial price of $249, like the AirPod Pro.
Also, Google's (GOOG) (GOOGL) Pixel Earbuds 2 will see the light of the day in 2020, revealed Forbes in October. The starting price of Google's earbuds is likely to be $179. So, we can anticipate that the Apple AirPods will rule the market until the next year.
Article continues below advertisement
Apple AirPods poised for consistent growth
Apple's Q4 fiscal 2019 earnings made it pretty evident that the Wearables segment is its treasure-trove. We discussed on many occasions that Apple is gradually tweaking its business towards Wearables. At a phenomenal YoY (year-over-year) growth rate of 54%, the segment is here to lead. Thus, Apple Watch and Apple AirPods are the primary pillars of growth for the Cupertino-based company now.
In August, Wedbush Analyst Daniel Ives highlighted that 2019 could see Apple AirPods sales up to 50 million, stated Fortune. For $159, the product would contribute nearly $8 billion to Apple's revenue. But now that Bloomberg has hinted of the AirPod sales being skewed towards the high-end AirPod Pro, we can expect the revenue to be higher.
Apple AirPods can expect holiday revenues to climb
Apple AirPods currently contributes a minuscule percentage to Apple's top-line and gross margin. However, it is its persistent growth that matters, pointed out Ives. He predicted that AirPods revenue contribution would climb from 2.5% in 2019 to 3% in 2020. In 2021, he expects it to be 3.5%.
With the holiday season and Black Friday around the corner, Apple AirPods are likely to see a boost. For now, let us wait and watch to see if the products are the star performers in Apple's December quarter results.