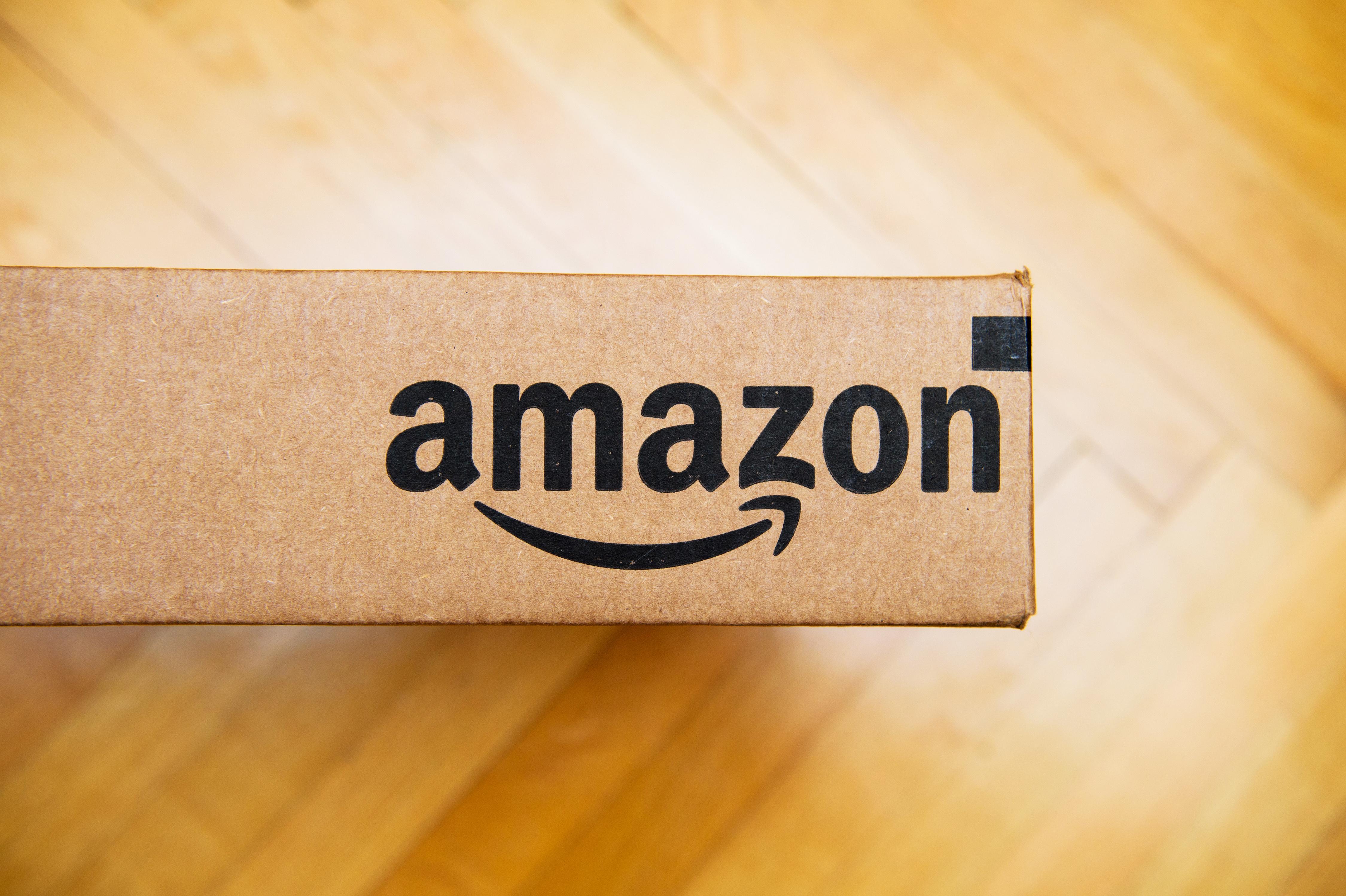 AMZN Stock: Why It's Underperforming the S&P 500
By Adam Rogers

Nov. 20 2019, Updated 7:14 p.m. ET
Shares of tech giant Amazon (AMZN) have returned 13.9% year-to-date. In 2019, AMZN stock is trailing the returns by the S&P 500 and the major tech indexes. The S&P 500 has gained 24.3%, year-to-date. Among the tech ETFs, the Technology Select Sector SPDR ETF (XLK), the Market Vectors Semiconductor ETF (SMH), and the iShares PHLX Semiconductor ETF (SOXX) have returned 41%, 52%, and 49%, respectively, in 2019.
Why has AMZN stock underperformed the broader markets when most large-cap tech stocks have been on a tear? What impacted the shares of this heavyweight stock, which was once—albeit briefly—the most valued publicly listed company?
Article continues below advertisement
AMZN stock has been impacted by poor results
In the fourth quarter of 2018, tech stocks such as Amazon were devastated. AMZN stock fell 20% in Q4 2018. Although its shares made a strong comeback in the first six months of 2019, they have lost steam on the back of its quarterly results.
This year, AMZN stock rose 31% between January and July. However, the company has missed its consensus earnings estimates in the last two quarters, driving its shares lower. Amazon reported adjusted earnings of $4.23 in the September quarter, 8.4% below consensus estimates. In the June quarter, its earnings of $5.22 were 6.3% below consensus estimates of $5.57.
These earnings misses resulted in AMZN stock trading 14% below its 52-week high. In the September quarter, Amazon's revenue of $69.98 billion was above Wall Street estimates of $68.8 billion. Although sales rose 23.7% year-over-year, the company's net income fell 26% YoY to $2.13 billion in Q3.
Amazon attributed the decline in its bottom line to the one-day shipping program that it launched in April this year. At the launch, Amazon's management had estimated incremental spending of at least $800 million over the next two quarters. Now, AMZN is looking to expand its one-day shipping internationally, which might impact its bottom line.
The third quarter was the first time in two years in which Amazon's bottom line fell YoY. Its operating income forecast in Q4 was $1.2 billion–$2.9 billion—well below the consensus estimate of $3.8 billion. In Q4, analysts expect Amazon's earnings to fall by 33.8% YoY.
Article continues below advertisement
What impacted Amazon's metrics in Q3?
Although investors are concerned about Amazon's declining profit margins, the company continues to invest heavily in growth. It is sacrificing profit margins to drive sales higher and gain market share. This is something that Amazon has done successfully since its inception.
Amazon wants to be the top e-commerce platform in international and especially emerging markets. The upcoming holiday quarter remains key for Amazon's revenue growth. The company had forecast sales of $80 billion–$86.5 billion, lower than the consensus forecast of $87.37 billion. Wall Street has now revised the Q4 forecast lower to $85.88 billion.
During Amazon's earnings release, CEO Jeff Bezos stated, "We are ramping up to make our 25th holiday season the best ever for Prime customers — with millions of products available for free one-day delivery." He added, "Customers love the transition of Prime from two days to one day — they've already ordered billions of items with free one-day delivery this year. It's a big investment, and it's the right long-term decision for customers."
Article continues below advertisement
Will AMZN stock move higher in 2020?
While AMZN is grappling with falling profit margins, its top-line growth remains impressive. It is expected to grow sales by 19.5% to $279.08 billion in 2019 and by 18.4% to $330.42 billion in 2020.
We have seen how AMZN is investing in online retail. Its high-growth business segment is Amazon Web Services, which accounted for $9 billion in sales in Q3. AWS is expected to continue its expansion at a robust rate. However, AMZN stock might be impacted if other tech companies such as Microsoft and Google gain significant traction in the public cloud sector.
The Other business segment, which primarily consists of advertising, is also growing at an impressive rate. In the September quarter, Other business sales rose to $3.5 billion, up from $3 billion in the June quarter. Amazon's advertising platform is the third-largest in digital ads.
Amazon's earnings growth is estimated at 2.5% in 2019, 32% in 2020, and at an annual rate of 50.3% in the next five years. This means if Amazon meets Wall Street's estimates, its earnings would grow by 79% annually between 2020 and 2023. When you compare AMZN stock's forward PE multiple of 64.3x, we can see that the stock is reasonably valued.
However, this is a good chance for AMZN to miss these estimates, which seem aggressive given that online retail still accounts for most of its top line. The ongoing slowdown in tech spending might impact Amazon's Cloud revenue. If the recession fears come true, the company's ad sales could also take a massive hit.
Amazon is an $870 billion company that is growing its sales by double-digit percentages. In our view, AMZN stock remains a solid long-term bet given the company's massive size and significant reach in global markets.