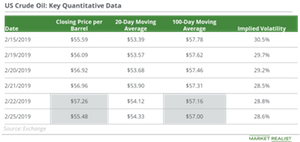 Aleafia Health Hits a Profit Milestone in Q3
By Nivedha Elango

Nov. 14 2019, Published 9:42 a.m. ET
Article continues below advertisement
Aleafia's revenue and profitability
Aleafia reported revenue of $5.29 million in the third quarter, a 34% increase from $3.95 million in the same period last year. This quarter's revenue is the highest the company has ever recorded in a quarter. The majority of its revenue came from its packaged consumer products, which make up 94% of its net cannabis revenue.
The company reported a 43% increase in its medical cannabis revenue from the previous quarter. It also reported a 53% increase in the sales of recreational cannabis products. The company reported a positive net income of $1.9 million in the quarter, a major improvement considering last quarter's net loss of $11.5 million. Its adjusted EBITDA also increased 44% from the previous quarter.
Production and facility
Aleafia Health started construction on three major production facilities last year. The Port Perry and Niagara Greenhouse facilities are almost built, while construction is still in process for the Paris Phase II expansion. The company expects its capacity to reach 129,500 kg subject to the receipt of production licenses. Currently, its licensed production capacity is 32,600 kg.
The Port Perry facility is a 1.1-million-square-foot outdoor facility. The first harvest in this facility resulted in 10,300 kgs of dried cannabis flower. Following successful quality tests, the cost per gram in this facility has come to $0.10. The company acquired an additional 2.6 million square feet near the Port Perry facility. It plans to submit license reforms to Health Canada in the next quarter.
Article continues below advertisement
The Paris facility is entirely dedicated to the extraction, packing, and distribution of cannabis products. The facility's annual capacity is 115,000 kg of dried flowers. It has yet to receive a license for this facility. The Niagara Greenhouse facility is a modern greenhouse of 160,000 square feet. This facility has advanced automated equipment, and it will be operational shortly after getting a license.
Other highlights
Aleafia has reported a harvesting cost per gram of $0.10. This amount also includes all capital costs. The company now claims to have the lowest production costs in the industry. It's also reported above-average revenue per gram of medical cannabis.
Aleafia also reported a 30% sequential decline in its total expenses in the third quarter. The company believes that its current cash and short-term investments will be sufficient to meet its capital expenses. It reported $57 million in cash and short-term securities and $83 million in working capital.
Aleafia's number of registered cannabis medical patients stood at 10,298 in the third quarter, implying a 48% sequential increase. It's assisted over 70,000 clinic patients to date. It's working toward increasing its market share in the medical cannabis space.