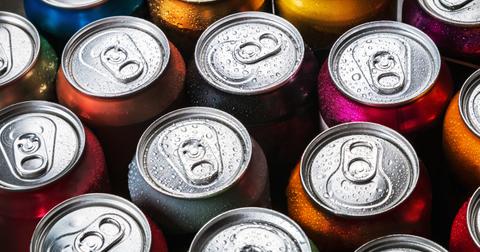 A Look at Canopy Growth's Cannabis 2.0 Portfolio
By Rajiv Nanjapla

Updated
Yesterday, Canopy Growth (CGC) (WEED) announced it would unveil its Cannabis 2.0 products today at a media event in Toronto, Ontario. The products consist of chocolates, vapes, and distilled cannabis offerings. The company will be producing cannabis-infused chocolates in partnership with Hummingbird Chocolate. Last week, Canopy received an operating and secure storage license from Health Canada for its 150,000-square-foot Smiths Falls beverage facility. Let's look at each of Canopy's product types in detail.
Canopy Growth's vape products
At the media event, Canopy is to display a portfolio of its vape cartridges and associated rechargeable batteries, set to be launched in January. The company then plans to introduce a pod-based vape system with a recyclable single-use vape pen in early 2020. To ensure safety, Canopy has obtained UL 8139 certification for all of its vape devices.
Cannabis-infused beverages
Canopy has developed a proprietary process to distil whole cannabis flowers into a clear liquid, creating distilled cannabis. The company plans to use this product to develop a wide range of THC- and CBD-infused beverages. Let's look at the company's different beverage offerings.
Canopy's Tweed ready-to-drink beverage contains distilled cannabis in 355-milliliter can. The product comes in three flavors, with different levels of THC and CBD.
In association with Houseplant, the company has also developed Houseplant Grapefruit and Houseplant Lemon. The 355-milliliter beverages contain 2.5 milligrams of THC.
For wellness-focused beverage enthusiasts, the company has developed four beverages containing different levels of CBD under the brand name Quatreau.
For consumers looking for stronger options, Canopy has developed Deep Space, which contains 10 milligrams of THC in a 222-milliliter can—the maximum level permitted by Health Canada.
Canopy has also developed Tweed Distilled Cannabis, which customers can consume by mixing with any non-alcoholic beverage. The company plans to introduce the product in early 2020.
Chocolate products
In partnership with Hummingbird Chocolate, Canopy is producing a range of cannabis-infused chocolates at the former Hershey factory in Smiths Falls, Ontario. The company will be offering chocolates in three distinct brands. Canopy expects to begin shipping cannabis-infused chocolates in the next few weeks from its regional distribution center, also in Smiths Falls.
Canopy Growth's stock performance
Investors appear to be excited about Canopy's Cannabis 2.0 products. After the company's announcement yesterday, its stock rose to a high of 25.05 Canadian dollars before closing the day at 25 Canadian dollars, which represents a 3.9% rise from its previous closing price. However, the stock has fallen 31.7% this year. The company's weak performance in fiscal 2020's first and second quarters and cannabis sector weakness appear to have dragged its stock down. Meanwhile, peer stocks Aurora Cannabis (ACB), Aphria (APHA), and Cronos Group (CRON) have fallen by 50.4%, 20.1%, and 36.4% this year, respectively.
Our take on Cannabis 2.0 products
Operating losses and the thriving black market have been some major concerns for the cannabis sector. Through Cannabis 2.0 products, cannabis players can differentiate their products to prevent the commodification of cannabis. They can thereby command higher prices for their products, improving their margins.
Until now, Canada only allowed sales of marijuana in dried-flower, oil, or gel forms. Therefore, customers were opting for illegal cannabis-infused products. However, with Cannabis 2.0 legalization, customers will be able to buy high-quality cannabis-infused products legally. As a result, Canopy's sales could rise. For more cannabis news, check 420 Investor Daily.