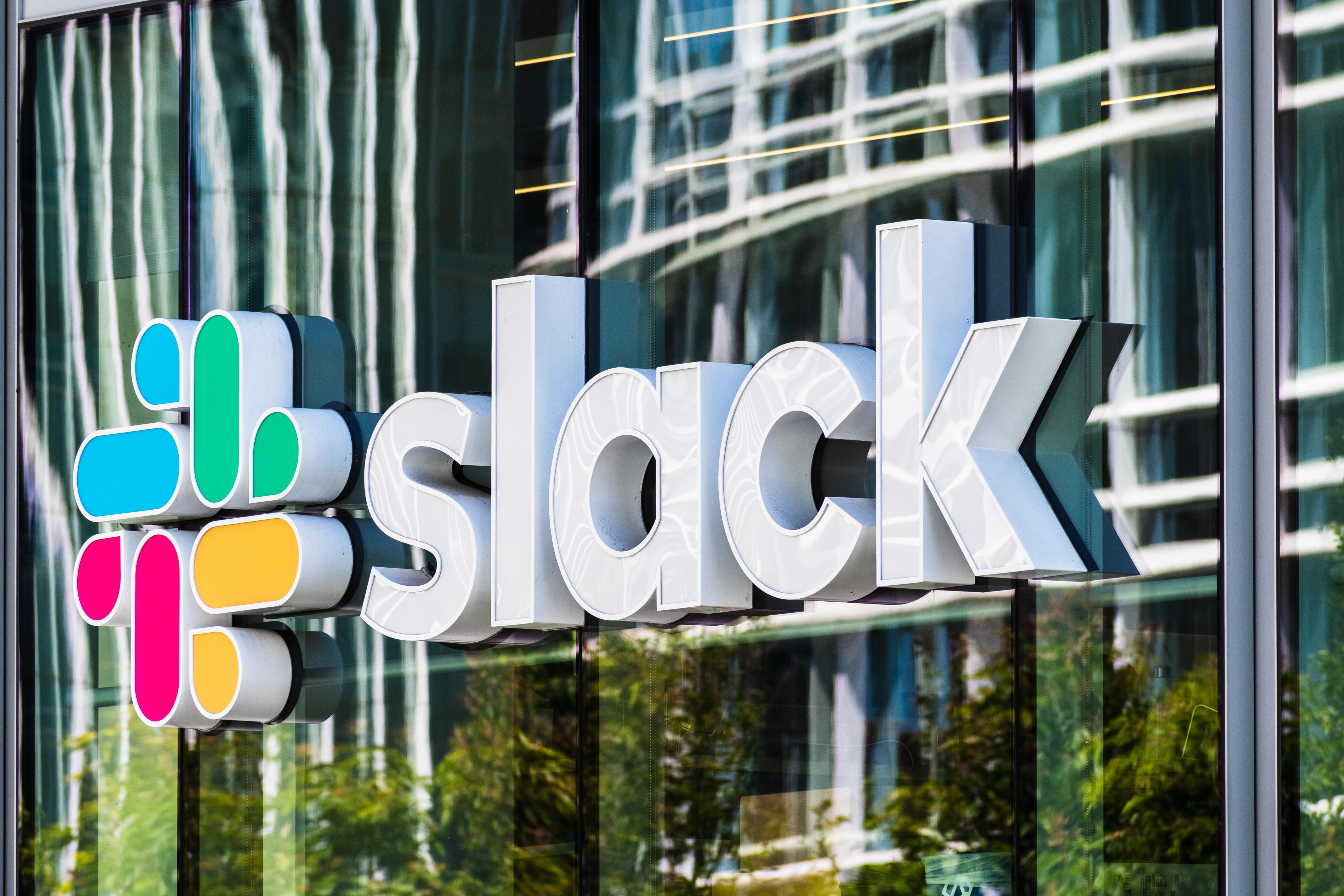 Will Slack Lose to Facebook Workplace?
By Mike Sonnenberg

Jan. 12 2020, Updated 4:59 p.m. ET
On Tuesday, Facebook (FB) announced that Facebook Workplace reached 3 million paying users this month. Facebook Workplace, which launched in 2016, competes with Slack (WORK) and Microsoft Teams (MSFT). In February, Workplace had 2 million paying customers. Notably, Facebook Workplace added 1 million paying users in eight months and reported more than 75% growth.
Article continues below advertisement
Facebook Workplace continues to grow
Facebook announced that Workplace users can use Portal by Facebook, a series of smart displays, to make video calls. The tools also provide auto-captioning support for videos posted on Facebook Workplace.
Facebook stock gained 1.2% on Wednesday, while Slack stock fell 4.4%. Microsoft stock rose 1.9% yesterday.
How will Slack fare?
While Facebook Workplace has rushed forward, Slack might still be ahead based on paying users. Slack reported 3 million paying users in May 2018. However, Facebook Workplace's high growth in paying users might add to Slack's concerns. Slack hasn't disclosed recent paying user numbers. The company reported about 100,000 paying customers with multiple users at the end of July.
However, Microsoft Teams is probably ahead of Slack. In July, the company reported that Microsoft Teams reached 13 million daily active users—free as well as paying. Considering that Microsoft bundles Teams with Office 365 and mainly targets enterprise customers, Microsoft Teams might have beat the company in terms of paying users. Microsoft Teams is the fastest-growing product in the Microsoft family.
Article continues below advertisement
Facebook Workplace has a different approach
Although Slack created the team messaging segment in 2013, Facebook Workplace and Microsoft Teams closed the gap quickly. Workplace and Teams both launched in 2016. While Microsoft Teams adopted a similar design approach to Slack, Facebook Workplace wants to be different.
In a blog, the Facebook Workplace team said that it's focused on connecting frontline employees. The frontline employees might not be comfortable with technology like managers. Facebook wants to get the frontline on board by simplifying things for them. Meanwhile, Microsoft Teams and Slack still seem to be focused on white-collar users. Facebook Workplace might strengthen its relationships with existing customers like Walmart and Starbucks. Facebook Workplace might win new users from small businesses and other labor-heavy enterprises.
In April, Facebook announced several design changes to make Workplace look less like Slack. The company redesigned the notification area, differentiated group posts from group chats, and added live-streaming support. Adding portal support also makes Facebook Workplace look more like a real workplace.
Article continues below advertisement
Do Microsoft and Facebook have an advantage?
Slack is battling Microsoft and Facebook to maintain an edge in its own game. Microsoft has already beaten Slack and Facebook might be on track to do the same.
Microsoft has a series of enterprise products to cross-sell. The company also cultivated strong relationships with enterprise customers over the years. Notably, 91 Fortune 100 companies use Microsoft Teams compared to 65 for Slack. Interestingly, Microsoft thought about buying out Slack in early 2016 but decided to focus on Skype instead.
Facebook has 2.7 billion users across its platforms. Facebook and Microsoft have billions in cash balances to play a really long waiting game. In contrast, Slack had $800 million in cash at the end of July. While Facebook and Microsoft generate billions in free cash flows, Slack will likely burn more than $80 million in fiscal 2020.
Slack relies heavily on third-party integrations. While that gives the company's users added flexibility, it might also drive away potential customers who expect a complete package. Microsoft has a clear advantage in that aspect.
Article continues below advertisement
Slack's growth concerns
While Microsoft Teams and Facebook Workplace are surging ahead, Slack is experiencing slowing growth. The company's revenues grew more than 100% in fiscal 2018. The growth slowed down to 82% in fiscal 2019. At the midpoint of the guidance, Slack's revenues will likely grow just over 50% in fiscal 2020. While talking on CNBC's Squawk Box, Slack's co-founder and CEO, Stewart Butterfield, said that "growth is the priority."
With Microsoft and Facebook pricing their products aggressively, Slack might face a steep climb. Facebook Workplace is priced aggressively with higher perks for the free version and the premium version starting at $4. Microsoft Teams comes bundled with Office 365. Slack's premium pricing starts at $6.67 per user per month.
Article continues below advertisement
Valuation and analysts' recommendations
At the close on Wednesday, Slack had a market capitalization of $13.4 billion, which puts the stock at over 20x its expected fiscal 2020 revenues. The number is a high price for a company experiencing deceleration with no clear path to profitability.
Analysts have turned less bullish on the stock lately. Among the 16 analysts surveyed by Reuters, half recommend a "hold" rating—one more than a month ago. The average target price has fallen by about $2 in the last month.
Will Slack be acquired?
With the stock price substantially below the debut price, Slack could become an acquisition target. The company's current market capitalization is closer to what Microsoft considered back in 2016. Back then, the company's user and customer base was much smaller. However, Microsoft and Facebook might not be ready to acquire the company. Microsoft Teams is already beating the company, while Facebook has become less acquisitive lately.
Slack could be a good addition to Google (GOOG) or Apple's (AAPL) portfolio. The company has a partnership with Google for integrating Google Suite. Interestingly, Slack started with a mission to kill email. Google's Gmail is a popular email service. Google's Hangout doesn't have Slack's versatility and integration capabilities. Having a popular enterprise messaging platform could also help Google cross-sell its other products.
Apple has been shifting its focus to services. Apple wants to increase its enterprise revenues. With that in mind, Slack might be a good addition to Apple's product portfolio. The $94 billion in cash and cash equivalents that Apple has could help the company fund the acquisition if it ever happens.