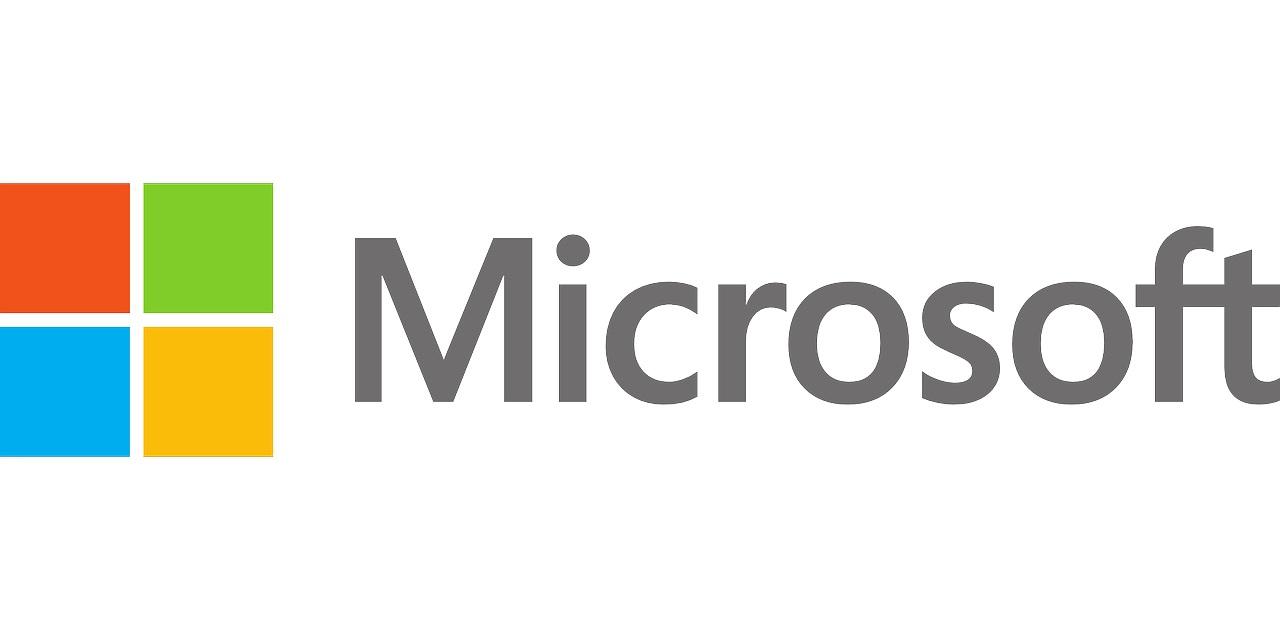 Will Microsoft's Robust Q1 Earnings Lead It Past $140?
By Namrata Sen Chanda

Oct. 24 2019, Published 9:20 a.m. ET
Microsoft (MSFT) thrives on the core strength of its business model. It has once again proved so with another spectacular fiscal 2020 first-quarter earnings release. The company posted 14% annual growth in its revenue at $33.1 billion, while its EPS surged 21% YoY (year-over-year) to $1.38. These results were better than expected. Refinitiv reported that analysts' estimates for its revenue came in at $32.23 billion, while their EPS forecast was $1.25.
Article continues below advertisement
Microsoft's cloud business drives better-than-expected earnings
In line with market expectations, the driving force behind Microsoft's first-quarter earnings was its cloud business. The stock surged more than 36% in fiscal 2019 amid optimism over its robust cloud infrastructure. In the first quarter of 2020, Microsoft stated that its commercial cloud revenue had scaled up 36% to $11.6 billion. According to the company, its commercial cloud gross margins expanded by 4 points on the back of Azure's gross margin.
The Intelligent Cloud segment's revenue came in at $10.85 billion, exceeding FactSet's estimate of $10.42 billion. The annual revenue growth in the segment was 27%, while the constant currency growth was 29%.
The server product and cloud subsegment's revenue rose 30%, while enterprise services revenue rose 7% annually. In the first quarter of fiscal 2020, Azure's revenue growth rate stood at 59% compared to the previous quarter's rate of 64%. In the same period last year, Azure grew 76%. As Azure's acceleration rate slows, the company is looking to ramp it up via large deals and margin improvement. Microsoft revealed that in the quarter, it had seen substantial growth in $10 million-plus Azure contracts.
Article continues below advertisement
A steady flow of Azure deals
Securing a steady stream of long-term contracts is the best way for Azure to speed ahead of rivals such as Amazon's Amazon Web Services. Microsoft believes that the most integral characteristic of every application going forward is AI. On its earnings call, the company reported that Azure AI now has more than 20,000 customers. Azure AI has powered more than 85% of Fortune 100 companies in the past year.
Microsoft stated that leading pharmaceutical brands such as Novartis and Humana are employing Azure AI for advanced healthcare solutions. According to Microsoft CEO Satya Nadella, hybrid benefits give Azure an edge and drive its growth. He said, "The fact that they can renew knowing that they have the flexibility of both the cloud and the edge, that's definitely driving growth." Sales of Office 365 Commercial, another major cloud vertical for Microsoft, climbed 25%. The number of monthly active users for its Office 365 corporate program surpassed 200 million this quarter.
Article continues below advertisement
Dynamics 365 leads Productivity segment higher
Productivity and Business Process revenue for the first quarter was $11.1 billion. The segment's revenue rose 13% annually led by the astounding performance of Dynamics 365. In the first quarter, Microsoft announced Dynamics 365 Commerce for the delivery of cutting-edge digital solutions for the retail segment. LinkedIn posted 25% annual growth, the same as in the previous quarter.
Windows 10 drives OEM Pro revenue growth
In Microsoft's More Personal Computing segment, Windows OEM Pro revenue climbed 19%. Strong Windows 10 demand ahead of the end of Windows 7 support in January 2020 fueled this growth.
Surface revenue in the first quarter dropped 4% due to a product life cycle change as new Surface products launched. Xbox revenue remained unchanged in the quarter, but Microsoft saw a record number of Xbox Live monthly active users. CFO Amy Hood indicated that the second quarter could be challenging for the Gaming segment. As for the Surface, innovative product offerings coupled with new accessories are likely to bring on a rebound in the next quarter.
Article continues below advertisement
Microsoft's guidance for the second quarter
Microsoft has eased up on its estimates for the second quarter. For Personal Computing, its revenue forecast lies in the range of $12.6 billion–$13.0 billion, lower than Bloomberg's estimate of $13.4 billion. It expects its Intelligent Cloud business to post revenue of $11.2 billion–$11.45 billion. The estimate compiled by Bloomberg for its revenue is $11.2 billion. For the Productivity and Business Process segment, Microsoft forecasts a revenue range of $11.3 billion–$11.5 billion, in line with Bloomberg's estimate of $11.4 billion. Hood has indicated that Microsoft expects double-digit growth in its operating income and revenue driven by its commercial business.
Morgan Stanley's Keith Weiss expects the company to see commercial cloud sales of $48 billion in fiscal 2020. He expects its commercial cloud revenue to rise to $79 billion in fiscal 2022.
On the downside, Microsoft expects its overall Gaming revenue to decline by at least 20% in the next quarter amid subdued Xbox console sales.
Investors' reactions awaited
Microsoft stock jumped more than 36% in 2019 amid investor anticipation of a solid cloud-driven quarter. The company has lived up to these lofty expectations—albeit with a slowdown in Azure's growth. The company expects more stability in the second quarter, which its muted guidance reflects. Nadella indicated a solid start to fiscal 2020, with the rest of the year fueled by growth in the commercial cloud.
He said, "Our commercial cloud business continues to grow at scale as we work alongside the world's leading companies." The company will continue to construct data centers to keep up with keen customer interest in Azure. In the first quarter of fiscal 2020, Microsoft opened new data centers in Germany, Switzerland, and India.
Microsoft stock was unchanged in the extended trading session on October 23. RBC analysts expect that the stock could climb 15% in 2020. Will the ascent start now? We'll keep a close eye on how investors react to Microsoft's impressive first-quarter earnings in today's trading session.