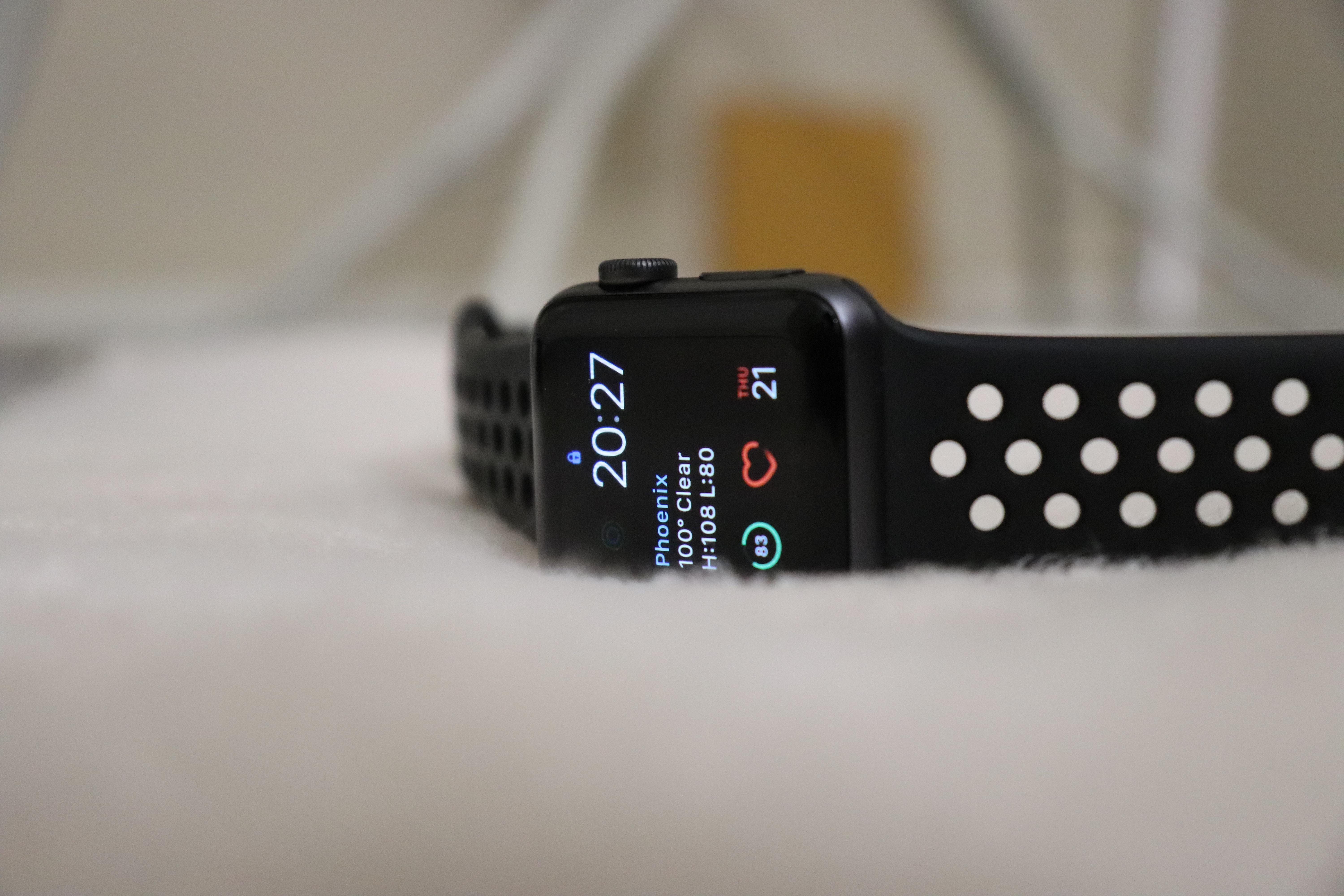 Will Apple Wearables Outshine Macs and iPads in Q4?
By Namrata Sen Chanda

Oct. 29 2019, Published 2:58 p.m. ET
Markets are eagerly waiting for Apple (AAPL) to release its fourth-quarter results tomorrow. The iPhone maker's stock has risen to record highs this month amid optimism. As of yesterday's close, the stock had risen 11.2% month-to-date to $249.05. Investors and analysts will be watching for its iPhone, services, home, and wearables sales.
Article continues below advertisement
Wearables are Apple's driving force
Apple's wearables, home, and accessories segment, which houses AirPods, Apple TVs, Apple Watches, Home Pods, and iPod Touches, contributes 10% of the company's revenue. In fiscal 2019's third quarter, the segment's revenue surged 48% year-over-year, led by robust Apple Watch and AirPods demand.
Wearables are the segment's growth driver. In the company's Q3 earnings call, CEO Tim Cook said, "when you tally up the last four quarters, our Wearables business is now bigger than 60% of the companies in the Fortune 500."
According to 9to5Mac, Above Avalon analyst Neil Cybart says AirPods and Apple Watches generate $60 million–$70 million of the wearable unit's sales. He believes the company's massive ecosystem of 1.4 billion iOS users helps sell wearables, reports 9to5Mac. Cybart, according to 9to5Mac, predicts Apple is on track to achieve an installed base of 100 million Apple Watch and AirPod users.
Furthermore, UBS analyst Tim Arcuri thinks Apple's wearable unit is "under appreciated." The Times of India reports that "according to Arcuri, although only 7% iPhone users own a pair of Apple AirPods, they are showing a 'phenomenal growth' leaving scope for higher future sales."
Yesterday, the company launched its latest water-resistant, wireless earbuds with noise cancellation, its AirPods Pro. Meanwhile, the Apple Watch could see increased competition as Google parent Alphabet (GOOG) is reportedly in talks to acquire Fitbit (FIT).
Article continues below advertisement
Home and accessories yet to gain a foothold in the market
Apple's smart home products are a weak spot. MacRumors, citing CIRP data, reported in August that the HomePod accounted for a mere 5% of the US smart speaker market, lagging far behind Amazon (AMZN) and Google (GOOG). The Amazon Echo led with a 70% share, while Google Home held 25% of the market, according to MacRumors. The HomePod's premium pricing may have been behind Apple's market weakness, suggested MacRumors. At $299, the HomePod is priced far above the Amazon Echo Dot at $50 and Google Mini Home at $45. MacRumors reported Apple might launch an affordable smart speaker at $150. However, the company had not confirmed the rumor.
Bloomberg reported yesterday that Apple is planning to revamp its HomeKit offerings, and may manufacture more first-party home devices. Bloomberg indicated that Amazon has more than 85,000 HomeKit-compatible devices, while Google has about 10,000. In contrast, Apple only has 450 compatible devices.
Wearables segment to emerge as Apple's crucial growth engine
The wearables, home, and accessories segment may be the most promising in terms of growth. In fact, in fiscal 2019's third quarter, the segment's revenue outgrew others, even iPad revenue. It may even soon exceed Mac revenue.
IoT (Internet-of-Things) devices' phenomenal growth has boosted the wearables, home, accessories segment. And this growth could continue: IDC estimates there could be 41.6 billion IoT devices in 2025, generating nearly 79 zettabytes of data. The launch of Apple AR glasses in 2020 is likely to take the wearables segment a notch higher.
Although there are some signs of iPhone sales rebounding this quarter, Apple can't just depend on iPhones for growth. To diversify, it needs to innovate in its wearable, home, accessories segment. I think the company could even start reporting its wearables revenue separately from its home and accessories revenue. The earnings release tomorrow should offer some valuable insights for investors.