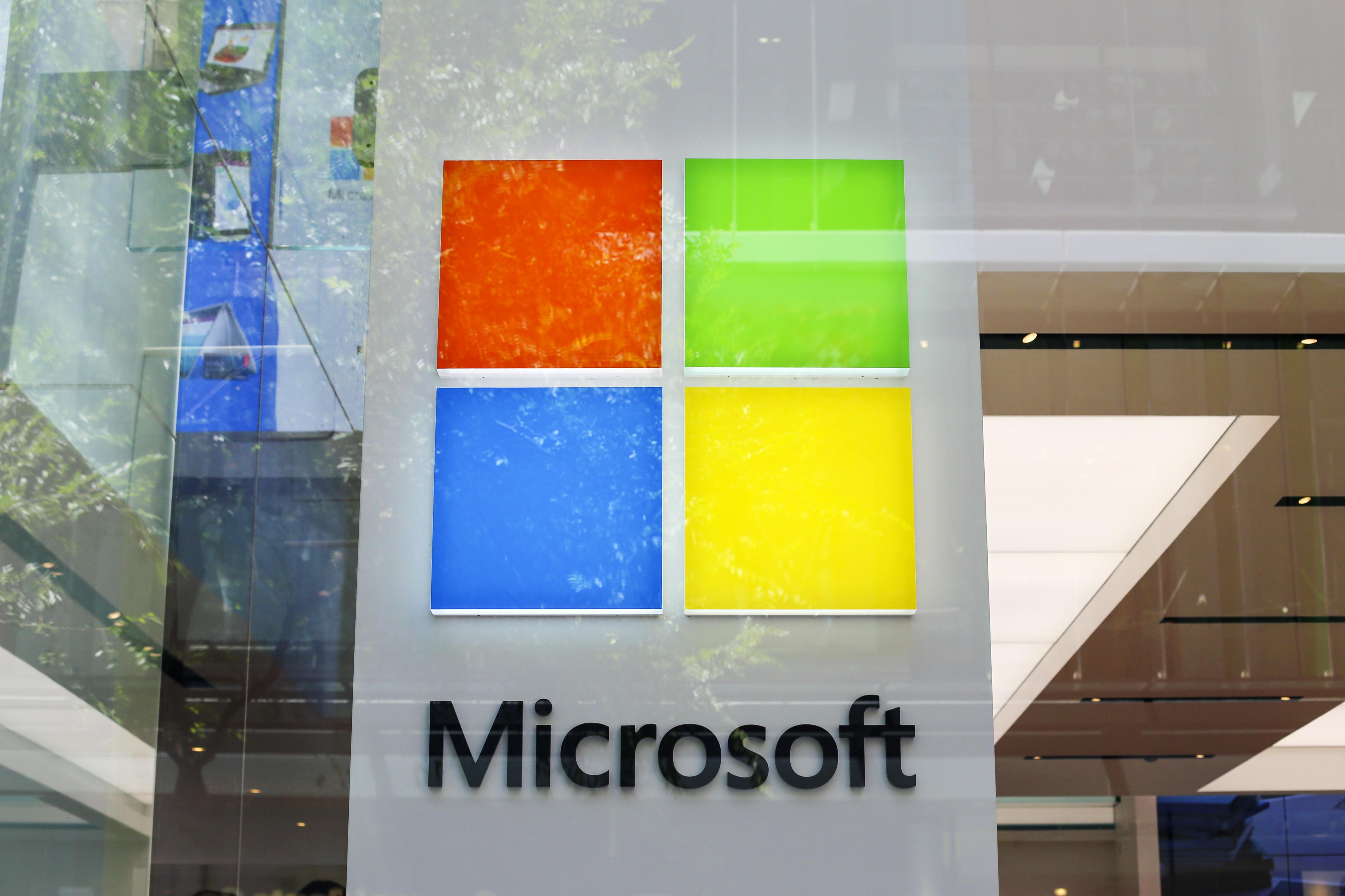 Why Microsoft Is the Stock to Watch
By Shankar Iyer

Oct. 4 2019, Updated 3:18 p.m. ET
Microsoft (MSFT) stock has risen 34.77% from January to October this year. It kicked off January at $101.12 and closed at $136.28 on October 3, with a rise of 1.21% on October 3 alone. Investors who have held this stock since the beginning of the year could have generated a significant amount of wealth from their open MSFT positions. The stock has also significantly outperformed the S&P 500 year-to-date.
Article continues below advertisement
Microsoft's returns
The S&P 500 has recorded a return of 15.96% to date in 2019, making Microsoft's return just over twice as high. In its last earnings release, the stock's return on equity was an impressive 39.26%. MSFT's operating income for the 12 months ending in June reflected a rise of 22.54% year-over-year. Its quarterly operating income was up 19.52% sequentially. The company's net income margin also improved. Its net income on June 30 was up 48.62% on an annual basis.
Microsoft is expected to release its fiscal 2020 first-quarter earnings results at the end of October.
Microsoft's quarterly dividend
On September 18, Microsoft announced a quarterly dividend of $0.51 per share. The proposed dividend amount for the quarter was up 11% sequentially. Microsoft will pay the dividend on December 12, 2019. Shareholders holding the stock as of November 21, 2019, will be entitled to it. The ex-dividend date is November 20.
The company's board of directors announced a share repurchase program on the same day. The board authorized a buyback up to $40 billion worth of shares from the open market. Although the board has approved it, the company will initiate the repurchase only if it will add to investor wealth. There's no expiration date, and the company can terminate the program at any time.
Article continues below advertisement
Changes in Microsoft's financial reporting
A day before Microsoft declared its dividend, it released an investor metrics and disclosure update. In the release, which was dated September 17, Microsoft discussed two changes in its financial reporting policies. One was related to the recognition of unearned revenue. The other was related to revenue from its Xbox segment. These changes could be reflected in its upcoming earnings release.
Unearned revenue
The company's financial statements will feature a new heading: Remaining Performance Obligation. The new heading will replace Contracted Not Recognized Revenue. The reclassification will in no way affect the revenue recognition in the company's SEC (Securities and Exchange Commission) filings. However, the move will align Microsoft's financial statements with the industry standard.
The Remaining Performance Obligation heading will measure customer commitments to Microsoft products. Unearned revenue recognition from future and long-term contracts will also be classified under this heading. For those who want to invest in Microsoft shares, this segment's numbers are a critical indicator of its value. After all, they're a measure of its future earnings potential.
Article continues below advertisement
Xbox revenue
Microsoft will also introduce a new heading specifically for Xbox revenue. Xbox Content Services and Revenue Growth will show the key performance figures from Xbox and related services. The segment will include products such as Xbox Live—transactions, subscription advertising, cloud services, video games, and royalty receipts from third-party game developers. For investors in the gaming industry, this is an important metric. Higher Xbox Live numbers could be an indicator of Microsoft's growing presence in the gaming industry.
VI Initiative
Microsoft is also collaborating with Amazon (AMZN) on a VI (Voice Interoperability) initiative. Amazon CEO Jeff Bezos announced the initiative on September 24. The VI project will see leaders from different sectors coming together. Some well-known names in the initiative include Amazon, Microsoft, Qualcomm, and Salesforce. The project will try to merge the utilities of different virtual assistants, such as Amazon's Alexa and Windows' Cortana. Xbox One also has a role to play in the project. This could be why Microsoft is considering reporting the Xbox revenue segment separately.
Article continues below advertisement
Deutsche Bank Technology Conference
Microsoft Azure's executive vice president, Jason Zander, spoke at the Deutsche Bank Technology Conference on September 10. Zander remarked on Azure's fantastic growth in the cloud computing domain. Azure's cloud revenue showed a 68% rise in the quarter on a constant-currency basis. Shockingly, this 68% constant-currency growth was the lowest compared to the other three quarters, each of which had a growth rate of more than 70%.
Conclusion
Microsoft is a well-respected brand worldwide. Rising stock prices are a good indicator of increasing investor confidence. Microsoft has all the trappings of good stock—a rising stock price, new revenue streams, and new market allies among them. Its stock could be one of the best investments you can make in the current market scenario.
Shankar Iyer does not own any Microsoft shares.