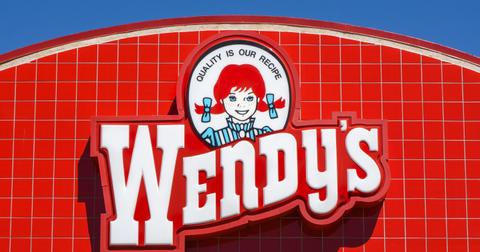 Why Is Wendy's Stock Feeling Pressure?
By Amit Singh

Updated
Wendy's stock closed lower on Monday following Cowen's downgrade.
Cowen expects Wendy's breakfast menu expansion to impact its earnings and cash flows.
Wendy's (WEN) shares closed about 3% lower on Monday following Cowen's downgrade. Cowen analyst Andrew Charles downgraded Wendy's stock to "market perform" from "outperform." He lowered the target price to $20 from $22.
The analyst expects Wendy's foray in the breakfast menu to hurt its earnings and cash flow generation capabilities. Last month, Wendy's announced plans to expand its breakfast menu nationwide in 2020. However, the company lowered its 2019 profit outlook due to one-time investments required for the expansion.
Wendy's would invest $20 million to take its breakfast menu nationwide. The investment would likely hurt its profits. The company lowered its adjusted EBITDA outlook for 2019. Now, Wendy's expects its adjusted EBITDA to stay flat or fall 2%. Earlier, the company saw 2.5%–4.5% growth in its adjusted EBITDA.
The company's adjusted EPS will likely fall 3.5%–6.5%. Previously, Wendy's expected 3.5%–7.0% growth in its bottom line. The company's free cash flows will likely fall 2.5%–7.0%.
What to expect from Wendy's stock 
Breakfast continues to be a key traffic driver for restaurants. However, the breakfast space is already crowded and very competitive. Wendy's would need more business reinvestments to fend off higher competition and grab market share. More investments could drag down the company's margins.
Analysts expect Wendy's adjusted EPS to fall 12.1% in the third quarter. The EPS decline rate will likely accelerate in the fourth quarter. Meanwhile, analysts expect Wendy's adjusted EPS to fall 26.4% in the fourth quarter.
Wendy's stock has fallen 10% in a month. In comparison, shares of other major restaurants also fell as the competition heated up. Higher competition could impact the top-line growth rate. Reinvestment needs could hurt profitability. Recently, J.P. Morgan lowered its same-store sales growth outlook for McDonald's (MCD) and its EPS expectation, according to CNBC.
Starbucks (SBUX), Restaurant Brands International (QSR), Dunkin' Brands (DNKN), and McDonald's shares fell 10%, 6%, 8%, and 4%, respectively, in a month.
Despite the recent decline, restaurant stocks have gained significantly this year. The improved macro backdrop, including higher consumer disposable income, supported the top line. The adoption of technology, doorstep delivery, and innovation also supports restaurant stocks.
On a YTD basis, Wendy's stock has risen 28.8% as of October 7. Meanwhile, Starbucks, Restaurant Brands International, Dunkin' Brands, and McDonald's stocks have risen 33.3%, 35.2%, 18.0%, and 19.3%, respectively.
Analysts' recommendation
Most of the analysts suggest a "hold" on Wendy's stock. Among the 28 analysts, 14 recommend a "hold," 13 recommend a "buy," and one recommends a "sell."
Analysts have a consensus target price of $21.52 on Wendy's stock, which implies an upside of about 7% based on its closing price of $20.11 on Monday.