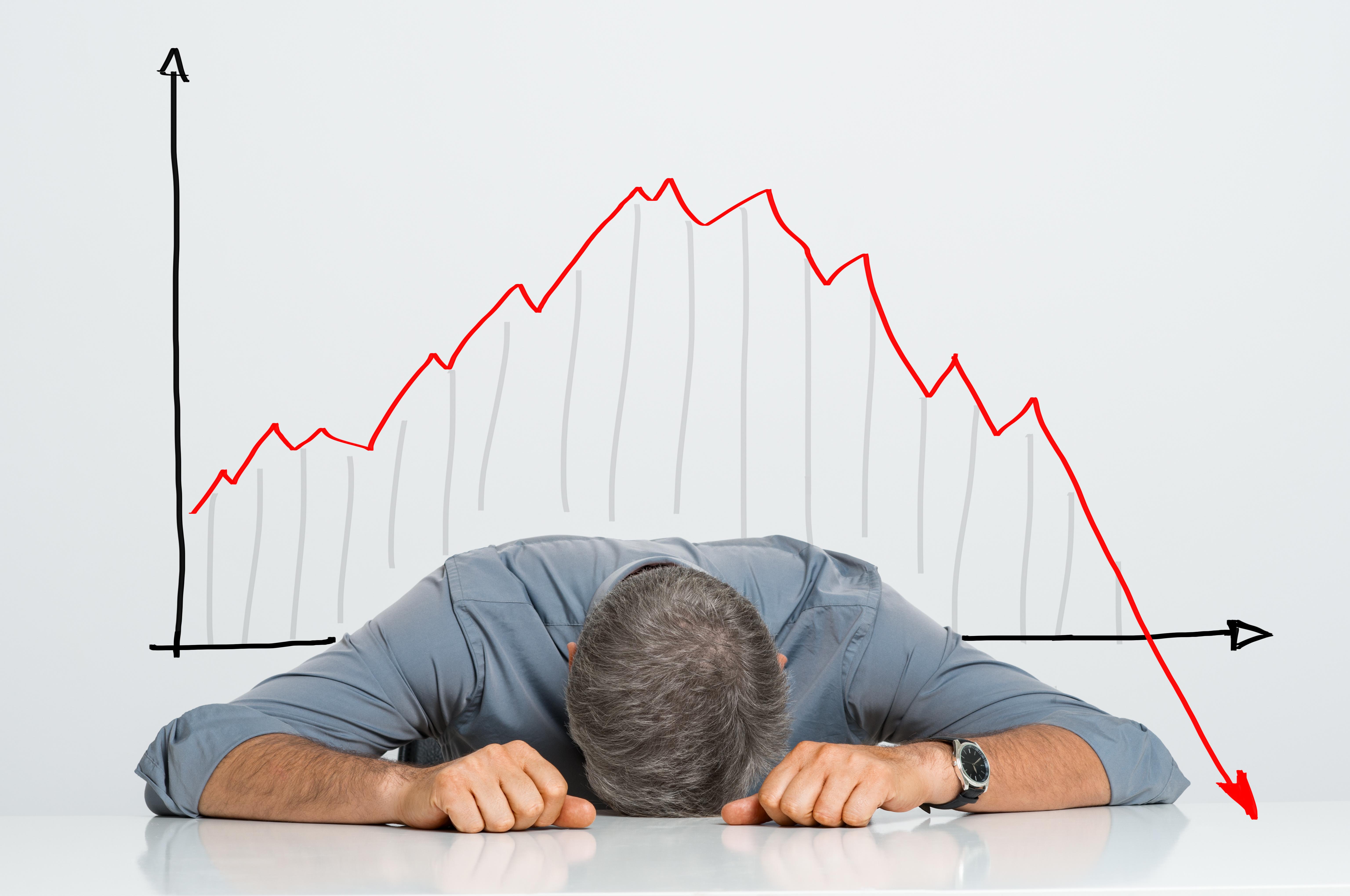 Why Has GrubHub Stock Fallen 40% Today?
By Adam Rogers

Oct. 29 2019, Published 12:19 p.m. ET
GrubHub (GRUB) shares have fallen almost 40% at the time of this writing. The company announced its third-quarter earnings today. GrubHub reported revenues of $322 million with an adjusted EPS of $0.27.
In the third quarter of 2018, GrubHub reported sales of $247.2 million and an EPS of $0.45. Analysts expected the company to post sales of $0.27. GrubHub's revenues were also in-line with the estimates.
So, what's driving the stock lower?
Article continues below advertisement
Slowing revenue growth 
GrubHub expected sales between $315 million and $335 million in the December quarter with an adjusted EBITDA between $15 million and $25 million. The company's revenues were significantly below analysts' estimates of $387.47 million for the fourth quarter.
If GrubHub posts sales of $325 million in the fourth quarter, it will mean growth of just 13% YoY—significantly below 30% growth in the third quarter. The lower-than-expected forecast also caused the stock downgrade.
According to a report from The Fly, Oppenheimer analyst Jason Helfstein downgraded GrubHub from "outperform" to "underperform." The double downgrade also led the analyst to reduce the target price from $91 to $34.
According to Helfstein, GrubHub's sales are impacted by growing competition in the segment. He expects the company to focus on low-margin features like diner promotions, which will mean lower profit margins.
Analyst Alex Fuhrman from Craig-Hallum also downgraded the stock to "hold" from "buy" and revised its target price from $100 to $40, according to another report from The Fly. According to the report, Fuhrman's research note said, "New diner performance began to drop off in August, causing soft Q3 results at the low end of guidance, while the continued weakness led to significantly lower Q4 revenue and EBITDA guidance."
Currently, GrubHub stock is trading at $33.35.
Article continues below advertisement
Competition with DoorDash
The food delivery business is a high-growth segment. Notably, the food delivery business has attracted multiple players over the years including DoorDash, Postmates, and Uber Eats (UBER). A report from Second Measure stated that DoorDash leads the food-delivery market in the US with a share of 34%.
The other top players are GrubHub, Uber Eats, and Postmates with shares of 30%, 20%, and 10%, respectively, in September. DoorDash managed to grow its sales 114% YoY last month. The company continues to invest heavily in marketing. DoorDash raised $600 million in May.
The food delivery segment rose 40% YoY in September.
GrubHub partnered with McDonald's
Although GrubHub and DoorDash are the two market leaders in food delivery, they're focused on two different geographies in the US. The Second Measure report estimated that GrubHub owns a 67% share in New York City. GrubHub also leads the food delivery market in other cities like Chicago, Philadelphia, and Boston with shares of 38%, 43%, and 42%, respectively. DoorDash has a 51% share in Dallas, a 57% share in Houston, and a 48% share in San Francisco.
Last month, GrubHub partnered with McDonald's (MCD) to launch delivery services in New York City and Tri-State Area regions. Around 500 McDonald locations will be available on the GrubHub marketplace and Seamless—the company's New York brand.
GrubHub stock has fallen 76% from record highs
GrubHub has estimated the total addressable market at $200 billion. There has been a considerable rise in online food sales due to the ease of ordering and diverse choices for consumers.
The company added 15,000 new partner restaurants and 900,000 active diners in the third quarter. However, DoorDash is gaining significant traction in the food delivery space. The segment is becoming increasingly crowded. Amazon Restaurants had to withdraw from the race a few months ago.
Due to GrubHub's slowing revenue metrics and its falling profit margins, the stock is trading 76% below its all-time high. Investors can expect the stock's target price to be revised significantly lower due to the 40% drop today.