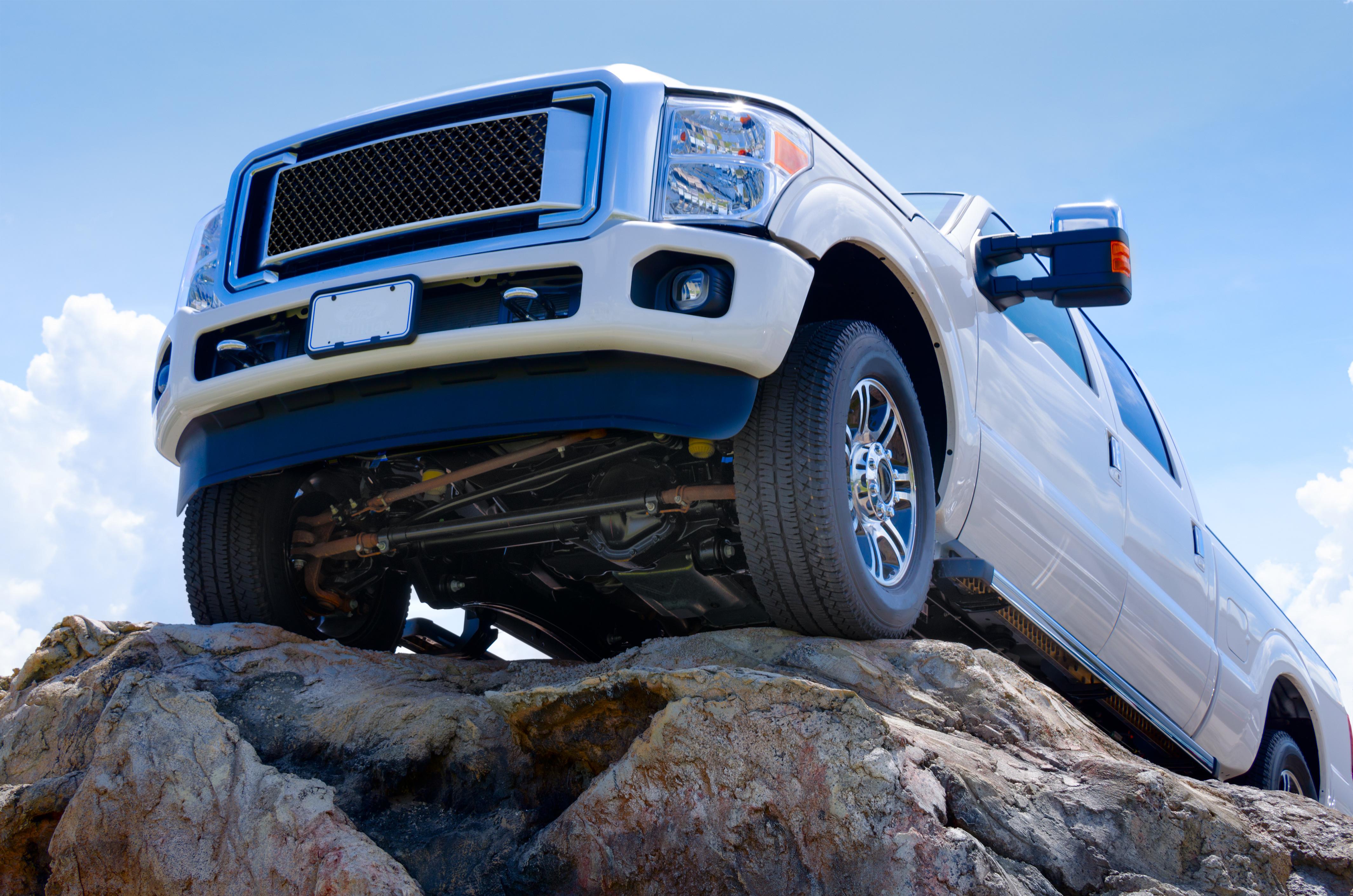 Why Ford Had Its S&P Credit Rating Cut Coming
By Anuradha Garg

Oct. 28 2019, Updated 12:03 p.m. ET
On October 25, S&P Global Ratings cut Ford's credit rating by one notch from BBB to BBB-. The company's recent operating performance and a variety of other factors all pointed to the coming downgrade. Let's take a look at Ford's recent results.
Article continues below advertisement
Ford's third-quarter results and bleak outlook
Ford Motor Company (F) released its third-quarter earnings results on October 23. While the company beat analysts' expectations for its top and bottom lines, it reduced its earnings guidance for the full year. We've discussed Ford's third-quarter results in more detail in Ford Falls on Outlook: Will Headwinds Make It Fall More?
Tesla's third-quarter results
Article continues below advertisement
Ford sees more headwinds than previously anticipated
Ford expects more headwinds during the fourth quarter than it previously anticipated. These headwinds include higher warranty costs, higher incentives than anticipated in North America, and weaker volumes in China.
An aging product line-up, increasing competition, and a declining market share are the main culprits behind the company's bleak outlook. While the overall auto environment is weak, the company is losing ground to competitors on top of that, compounding its issues. In North America and China, for example, Ford's market share is decreasing. In North America, its market share fell to 12.6% in the third quarter from 13.3% a year ago, while in China its share came in at 2.3% in the quarter compared to 2.9% a year ago.
Ford's costly and lengthy restructuring program
In addition to these issues, Ford has embarked on a costly and lengthy restructuring program. At $11 billion, the program will likely run through 2023. The company aims to refresh its model line-up, cut costs, and streamline its operations. While the move could generate value in the long term, in the short term, it's expected to further depress the business's fundamentals.
Article continues below advertisement
Deutsche Bank downgraded Ford stock
These deteriorating fundamentals worry analysts and rating agencies when it comes to the company's future prospects. In Ford Sees a Deutsche Bank Downgrade: More to Come? we discussed how Deutsche Bank analyst Emmanuel Rosner downgraded Ford from a "buy" to a "hold," citing earnings outlook deterioration. Rosner also expects the restructuring program to take longer than previously expected to materialize.
S&P downgraded Ford's credit rating
October 25 saw more bad news for Ford when credit rating agency S&P downgraded its credit rating by a notch from BBB to BBB-, one step above junk. The rating agency assigned the company a "stable" outlook. The rationale behind S&P's rating downgrade related mainly to the following:
Ford's subpar performance in Europe and China.
Rising regulatory costs.
Softening industry demand.
As a result of these factors, S&P doesn't see Ford maintaining an EBITDA margin of around 8% until at least 2022.
Article continues below advertisement
The rationale behind the credit rating cut
S&P said in its press release, "We anticipate the company's global restructuring and cost-reduction efforts to face high execution risks amid heightened geopolitical risk and weakening consumer sentiment in many of its largest markets."
The agency added, "We could consider lowering our ratings on Ford if EBITDA margins (excluding captive operations) are likely to remain below 6% for a sustained period."
Moody's credit rating cut
S&P's rating cut comes over a month after Moody's cut Ford to junk status. Moody's rationale for the downgrade was similar to S&P's. It was mainly worried about the company's expensive restructuring program as it continued to face operating and market challenges.
Downgrades from credit rating agencies usually make financing debt more expensive for companies. Moreover, some pension funds' mandates disallow them from investing in the bonds of companies with credit ratings that are lower than investment grade. This could make Ford's life even more difficult as it goes through its transition phase.
More pain ahead?
Most of the current programs the company follows, including its restructuring program and its vehicle electrification program, will likely drain its cash flows in the near term. If Ford can't show a significant turnaround soon, more analysts and other rating agencies might lower their forecasts and downgrade it. In such a scenario, Ford's dividend sustainability could also come into question. We've discussed this more in Should Ford Investors Brace for a Dividend Cut?