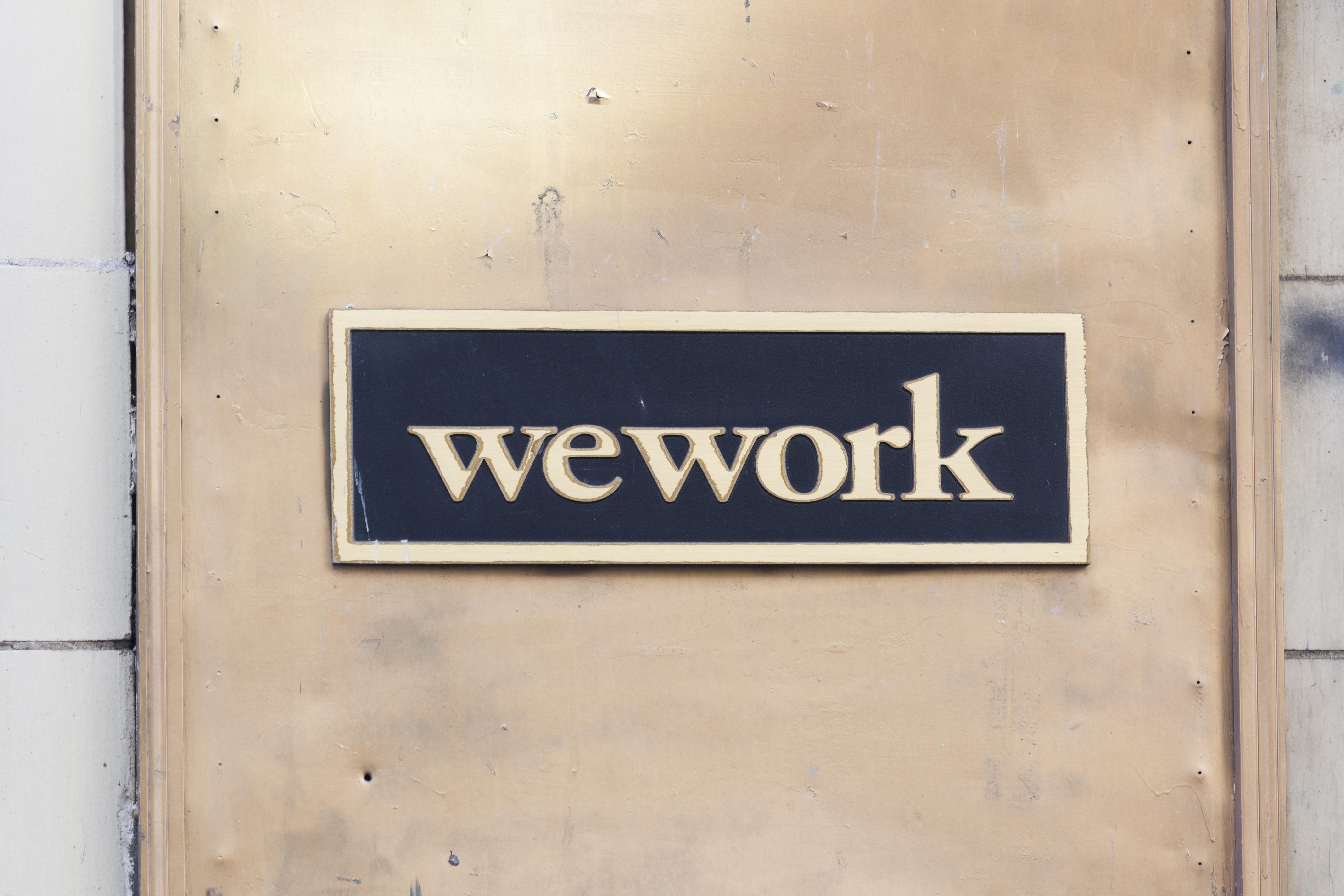 WeWork: Hello Softbank, Goodbye JPM and Neumann?
By Mike Sonnenberg

Oct. 22 2019, Published 9:28 a.m. ET
Not too long ago, WeWork was flying high on external money. It was looking to go public at a humongous valuation despite Uber's (UBER) flop IPO and Slack's (WORK) descent from an astonishing public debut. WeWork's Adam Neumann was seen as a poster child in the unicorn world after Uber's Travis Kalanick had to hang up his hat.
After a lukewarm response from potential investors and the subsequent shelving of WeWork's IPO, Neumann stepped down as the CEO of WeWork. That wasn't enough, as WeWork was still burning a lot of money every month—enough to go broke within months.
A few hours ago, Reuters reported that WeWork's board would meet today to discuss financing proposals from Softbank (SFTBY) and JPMorgan Chase (JPM).
Article continues below advertisement
The proposals
According to Reuters, Softbank is looking to invest $10 billion in keeping WeWork solvent and buying shares from employees. Softbank would buy voting shares from Neumann, effectively bringing his stake in the startup he cofounded to less than 10%. Neumann would also lose his board seat. If WeWork's board accepts the Softbank deal, it could lead to Softbank raising its stake to 60%–80% from the current 29%.
JPMorgan Chase has put up a high-yield debt proposal of $5 billion. While the proposal may keep Neumann's stake, it's risky considering WeWork's current liquidity position. Interestingly, JPMorgan also led an earlier financial proposal contingent on WeWork's IPO success. Needless to say, that failed. JPMorgan Chase was also leading WeWork's IPO.
Article continues below advertisement
Is WeWork even worth $8 billion?
Both these proposals value WeWork at about $8 billion, a far cry from the $47 billion valuation it boasted in January. Even the discounted number may look big if we compare WeWork to its closest competition, IWG.
IWG owns office platform Regus as well as coworking brand Spaces. In 2018, IWG reported revenue of 2.54 billion British pounds, translating to $3.3 billion at the current exchange rate. The company reported 105.7 million pounds ($136.8 million) in net income in the same year. On the other hand, WeWork reported $1.8 billion in revenue in 2018 and lost $1.9 billion in the same year. IWG, which is profitable, is valued at around $4.6 billion, just 1.5x its 2018 revenue. On the other hand, WeWork's price tag of $8 billion values it at over 4x its 2018 revenue. Considering the fact that WeWork could lose billions every year, even an $8 billion price tag looks like a stretch.
What happens to Softbank?
Softbank's first-quarter earnings (for the period that ended in June) were boosted by gains from Slack and DoorDash. Softbank Vision Fund's losses on its Uber stake offset some of those gains.
Softbank is scheduled to release its second-quarter earnings results on November 6. A lot changed for Softbank between July and September.
First, Uber lost 34% in that quarter. Softbank is Uber's largest shareholder and owned over 16% of Uber before the IPO. The continued fall in Uber's stock price will have an impact on Softbank's earnings. Softbank can't sell Uber shares yet, as it's in a lock-in period until November 6.
Second, Slack (WORK) stock nosedived between July and September. The stock lost about 25% during the quarter on slowing growth, rising competition, and the lack of a clear path to profitability. Thus, the value of Softbank's stake in Slack must also have dropped, leading to losses for Softbank (unless Softbank has sold shares for profit).
Softbank holds a 26% stake in Alibaba (BABA). Alibaba stock lost 1.3% in the third quarter. Thus, Softbank will also need to report losses on its Alibaba stake.
However, the biggest blow will certainly come from WeWork's shelved IPO and drop in valuation. It's just a matter of in which quarter Softbank will account for it.