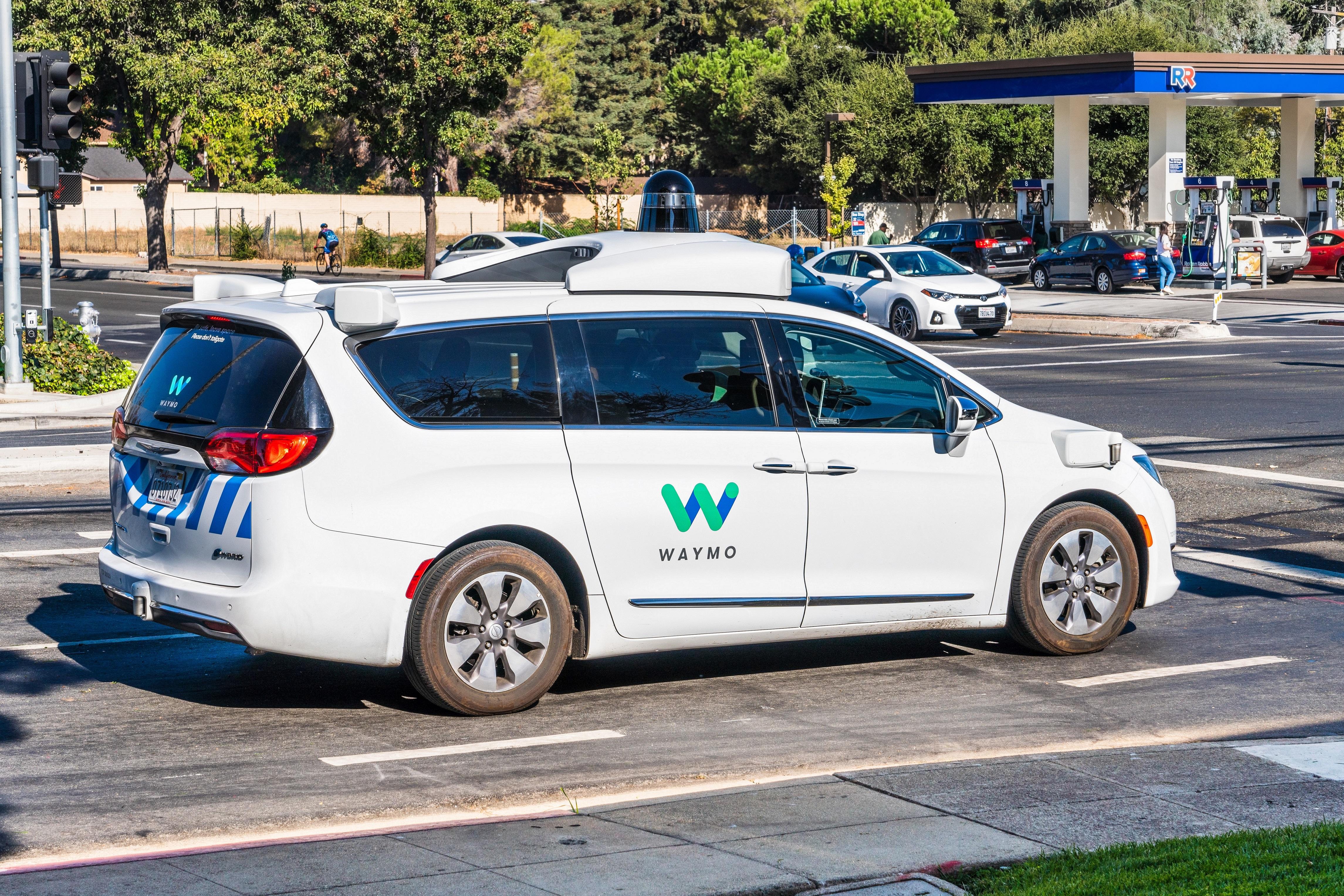 Waymo: Morgan Stanley Cut Its Valuation by 40%
By Maitali Ramkumar

Oct. 1 2019, Updated 11:59 a.m. ET
Article continues below advertisement
Morgan Stanley cuts Waymo's valuation
Although Waymo's self-driving car is advancing technologically, it still requires a safety driver. The driver increases the cost of each ride, which makes the earnings model dull. Weaker cashflows prompted Morgan Stanley to cut Waymo's valuation from $175 billion to $105 billion.
Morgan Stanley's analyst said, "Over the past year, there have been a series of hurdles relating to the commercialization and advancement of autonomous driving technology. Most notably, we underestimated how long safety drivers are likely to be present within cars and the timing of the rollout of autonomous ride-sharing services."
However, Waymo is making great strides in the autonomous vehicle industry. The company launched its ride-sharing services in Phoenix City and Silicon Valley. Waymo has completed over 10,000 rides in these locations. Most of the passengers gave the company the best rating.
In July, California regulators approved Waymo to carry passengers in its self-driving taxis. Waymo was approved to join the Autonomous Vehicle Passenger Service Pilot program in California—a big step towards commercialization.
Peers in the self-driving industry
Other major auto players like Ford (F), Tesla (TSLA), and General Motors (GM) are making significant headway in the self-driving industry. While Ford decided to launch its robotaxis in Austin in 2021, Tesla plans to launch its robotaxis by 2020. Also, GM Cruise was set to launch its self-driving car in 2019. However, the company delayed the launch due to additional testing.
Ford has been advancing well with its self-driving car technology. Recently, the company solved the problem of bugs hitting car sensors. The company expects massive demand for autonomous vehicles, which might result in self-driving cars only lasting for four years. Tesla moved a step forward with its battery, which could last for about 1 million miles.
Apple (AAPL) is also seemed to be progressing well with its self-driving car ambitions. Although the company didn't announce its business plans publically, Apple has acquired Drive.ai. Also, the company tested its self-driving car. To learn more, read Apple's Self-Driving Car Spotted in Cupertino.
Valuation cut
The drop in Waymo's valuation will impact Google's overall valuation. Google is covered by 39 analysts. Among the analysts 35 or 90% rate Google as a "buy," while four analysts rate Google as a "hold." Analysts' mean target price on Google stock is $1,410, which implies 15% upside potential—higher than most of its peers. To learn more, read Amazon, Apple, Microsoft, or Google: Analysts' Top Pick.
Google's strong earnings outlook likely led to analysts' positive opinion on the company. They expect Google's EPS to rise 12% in 2019 and another 14% in 2020. In September, Google stock rose 2.6%. Apple and Microsoft (MSFT) rose 7.3% and 0.8%. However, Amazon (AMZN) and Facebook (FB) fell 2.3% and 4.1% in the previous month.
Analysts expect Amazon's earnings to rise 17% in 2019. Microsoft's earnings will likely rise 10% in fiscal 2020. However, analysts expect Facebook and Apple's earnings to fall 17% and 2% in 2019. To learn more, read Apple, Google, Microsoft, Amazon: Which Analysts Prefer.