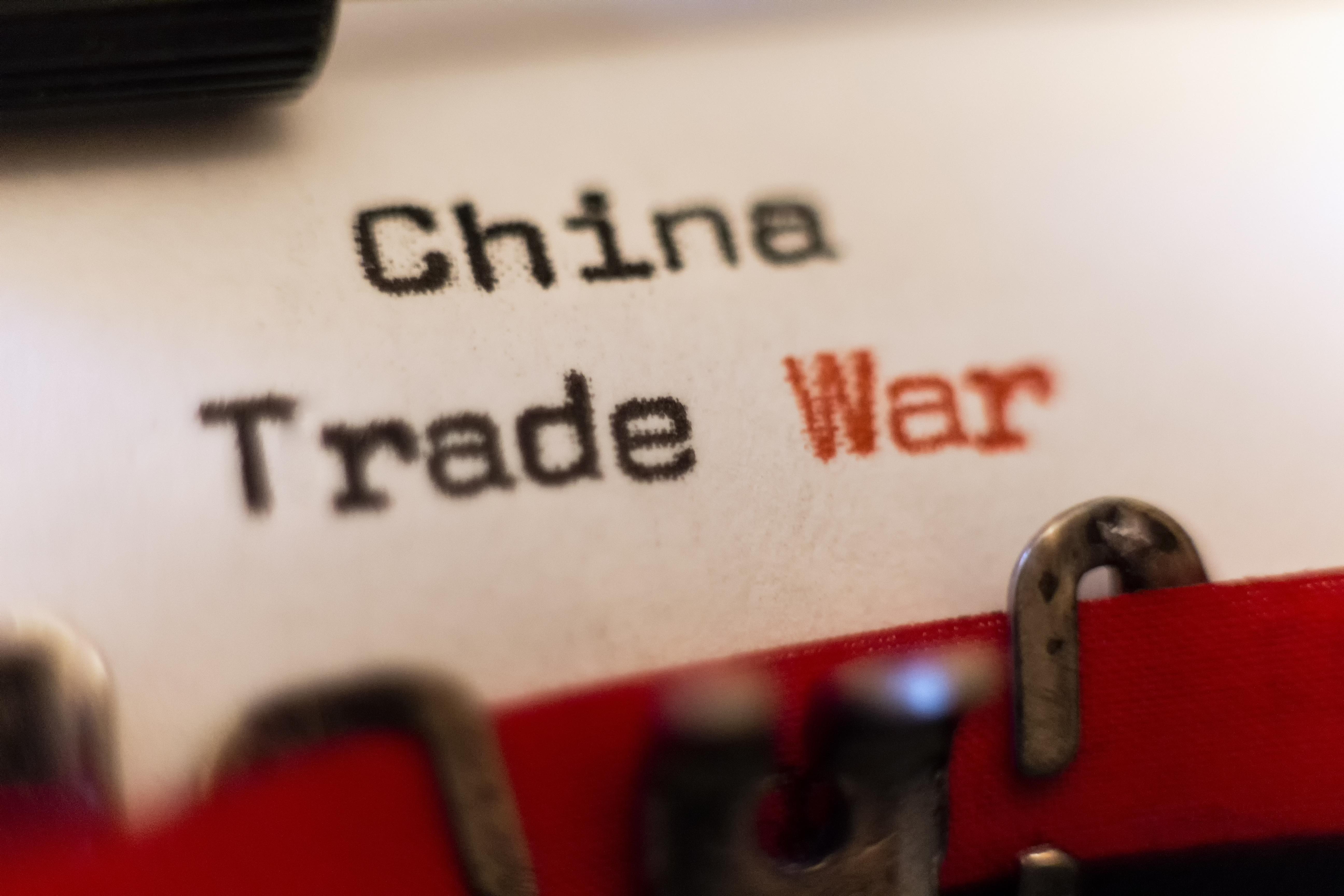 US-China Trade War: There's No Miracle Deal
By Mohit Oberoi, CFA

Oct. 23 2019, Published 2:12 p.m. ET
The US-China trade war has spooked investors over the last few quarters. A partial trade deal has helped lift the market sentiment, but some of the more contentious issues that exist between the two countries remain unresolved.
China has always looked open to buying more US goods to bridge the trade deficit. It's the more complicated issues that have held the trade deal back in previous rounds of talks.
Meanwhile, even a US-China trade deal might not ensure business as usual for companies such as Apple, Microsoft, and Amazon, which source from China.
Article continues below advertisement
US-China trade war
The US-China trade war has been like a hanging sword for markets. It's been a frustrating cycle of escalation followed by de-escalation and further talks. As things stand today, the two sides have reached an agreement on what's being deemed Phase 1 of the deal. It's a smart move, as there were areas both sides agreed on in previous rounds of talks. This step will leave the more contentious issues—those that apparently led to the breakdowns of previous talks—open to further discussion. US stock markets have reacted positively to the progress in the US-China trade war. Both the S&P 500 (SPY) and the Dow Jones Industrial Index (DIA) are back near their all-time highs.
Contentious issues
To be sure, ever since the US-China trade war erupted last year, China has looked amenable to addressing the issue of the trade deficit. It's the US side that has focused more on structural issues such as intellectual property rights and subsidies for Chinese companies. Meanwhile, apart from trade-related issues, US-China relations also have political connotations. From Hong Kong to the South China Sea, the two sides have been involved in a diplomatic and political brawl. The US action against Chinese tech companies such as Huawei is another thorn in the side of US-China relations.
Article continues below advertisement
US-China trade war: Lessons from steel
Steel featured prominently in President Donald Trump's 2016 presidential campaign. The president kept his word by imposing a 25% tariff on US steel imports. He especially targeted Turkey and used steel tariffs as a ploy to punish it for its actions. Last year, he doubled Turkey's steel tariffs to 50%. These tariffs were later reduced to 25%, but this month Trump again doubled them to 50%.
There's an interesting matter at play here. According to CRU Group, even as Turkish steel exports to the US looked competitive in September, US buyers hesitated in buying steel from the country, wary of any future trade actions. We can draw a similar analogy with the US-China trade war.
No miracle deal
Of course, it's not an apples-to-apples comparison. With steel being a commoditized product, US buyers have a plethora of options to choose from beyond Turkey. In contrast, some of the goods US companies source from China don't have many suppliers outside of China who can replace it overnight.
The political and diplomatic brawl between the US and China might only intensify in the coming years. Irrespective of whether it's the Democrats or Republicans in the White House, a US-China rivalry is akin to last century's Cold War.
Reportedly, US companies such as Apple (AAPL), Amazon (AMZN), and Microsoft (MSFT) are looking beyond China. While it won't be a lock, stock, and barrel movement, we can expect a gradual shift of US companies from China to other "safer" jurisdictions.
Stock markets and the US-China trade war
Apple, Amazon, and Microsoft have gained 53.9%, 17.6%, and 35.8%, respectively, this year based on their October 22 closing prices. Looking at Chinese stocks, we can see that Alibaba (BABA) and JD.com (JD) have risen 23.9% and 44.6%, respectively. Last month, Alibaba and JD.com came under pressure amid reports that the US might limit investments in Chinese companies. Meanwhile, the US-China trade war is hurting businesses and consumers on both sides. Read Consumers Are a Casualty on Both Sides of the US-China Trade War for more analysis.