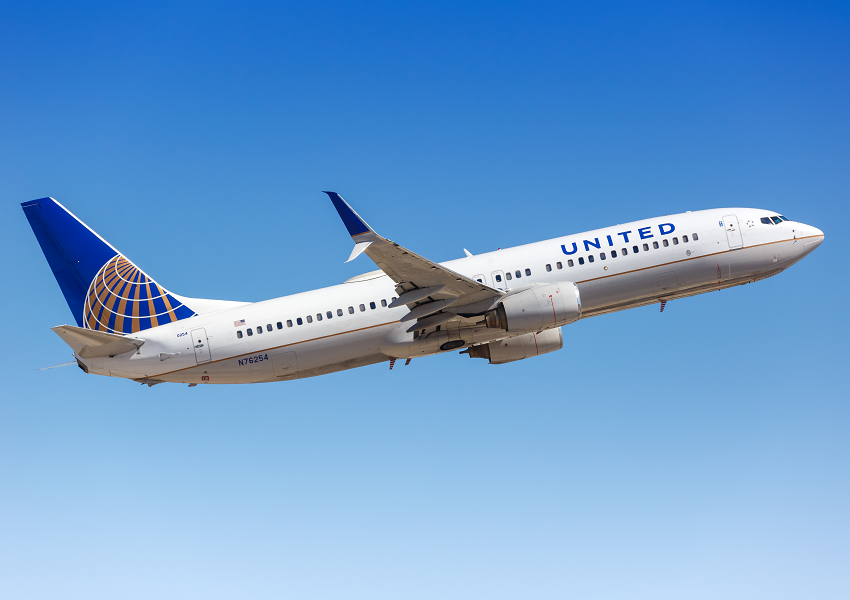 UAL Reports Robust Q3, Ups Outlook despite MAX Woes
By Anirudha Bhagat

Oct. 16 2019, Published 2:55 p.m. ET
United Airlines (UAL) has reported robust Q3 earnings results and raised its fiscal 2019 outlook despite the continued grounding of its 14 Boeing (BA) 737 MAXs. UAL's adjusted EPS grew 33% YoY (year-over-year) to $4.07 in Q3, surpassing analysts' average estimate of $3.97. Its higher revenue and lower fuel costs boosted its EPS. Following the company's better-than-expected Q3 results, UAL stock gained around 1.4% during yesterday's extended trading session.
Article continues below advertisement
UAL's Q3 earnings results
In the third quarter, United Airlines' revenue rose 2.4% YoY to $11.4 billion, in line with analysts' estimate. Fare hikes and steady non-ticket growth drove the airline's revenue higher.
Healthy corporate and leisure demand boosted the company's unit revenue by 1.7% YoY to $0.1396. United Airlines' Q3 results were impressive considering the massive cancelations it's suffered due to the Boeing MAX grounding. Although UAL hasn't yet disclosed how many flights were canceled in the third quarter, the company's Q2 results suggest there would have been more than 3,440. In the second quarter, 3,440 UAL flights were canceled due to the grounding. Given that the company was scheduled to receive 16 more Boeing MAX aircraft this year, it may have faced 4,000–5,000 flight cancelations in the third quarter.
Costs and margins improve
UAL's CASM (cost per available seat mile) decreased 0.9% YoY to $0.1320, mainly due to lower fuel costs. Its average fuel price per gallon fell 12.9% YoY to $2.02, below the company's guidance of $2.12–$2.22.
Crude oil prices were significantly lower YoY in the third quarter. WTI was $56 per barrel, nearly 19% lower than the $69 per barrel cost in Q3 2018. As fuel makes up to 25% of an airline's total operating expenses, lower crude prices boost its profitability. Higher revenue and lower expenses expanded United Airlines' adjusted pre-tax margin by 250 basis points YoY in the third quarter, to 12.1% from 9.6%.
Article continues below advertisement
Cash flow and shareholder returns
UAL generated $1.1 billion in operating cash flow and $234 million in free cash flow in the third quarter. In this year's first nine months, the company generated operating and free cash flow of $5.7 billion and $2.4 billion, respectively. During this year's third quarter and first nine months, United's capital expenditure was $869 million and $3.3 billion, respectively.
The company maintained its shareholder return policy in the third quarter, buying back $363 million in stock. During this year's first nine months, the company repurchased $1.4 billion in common stock.
UAL raises fiscal 2019 earnings outlook
Buoyed by its better-than-expected Q3 results, UAL raised its earnings outlook for fiscal 2019. The company now forecasts its EPS growing 23%–31% YoY to $11.25–$12. Its previous estimate was $10.50–$12. Reuters-polled analysts project EPS of $11.87 for UAL in fiscal 2019.
The company's updated seating capacity growth guidance of 3.5% matches the midpoint of its previous guidance of 3%–4%. Additionally, the company has raised its ex-fuel CASM estimate from $0.1016–$0.1021 to $0.1023, implying a 1.2% increase.
UAL's fourth-quarter guidance is impressive. The company anticipates benefiting from its strategy of efficient cost management, flight additions, and customer service investments. However, we believe the MAX grounding and undelivered jets could impact its fourth-quarter top and bottom lines.
Article continues below advertisement
In the fourth quarter, UAL expects its seating capacity to rise 3% YoY, and its unit revenue to rise 0%–2% to $0.1387–$0.1415. Although the company expects its ex-fuel CASM to rise 3.5% YoY to $0.1061, it forecasts its average fuel price per gallon falling YoY to $1.99–$2.09 from $2.30. UAL expects its higher revenue and lower costs to expand its fourth-quarter adjusted pre-tax margin by 20 basis points YoY to 7%–9% (midpoint 8%).
Analysts' views after UAL's Q3 earnings
Most (about 70%) of the 20 Reuters-polled analysts covering UAL suggest "buy," and the rest suggest "hold." Their average target price of $109.94 implies a 25% return over the next year.
UAL has managed to increase its revenue and earnings despite the MAX grounding. Therefore, we can expect more rating upgrades and upward estimate revisions in the coming days. Although analysts are bullish on UAL, the stock has lagged broader markets. The stock has returned 5% year-to-date, while the Dow Jones and S&P 500 have gained 15.9% and 19.5%, respectively. US-China trade uncertainty, economic slowdown fears, and MAX issues have kept investors cautious about UAL's growth prospects.