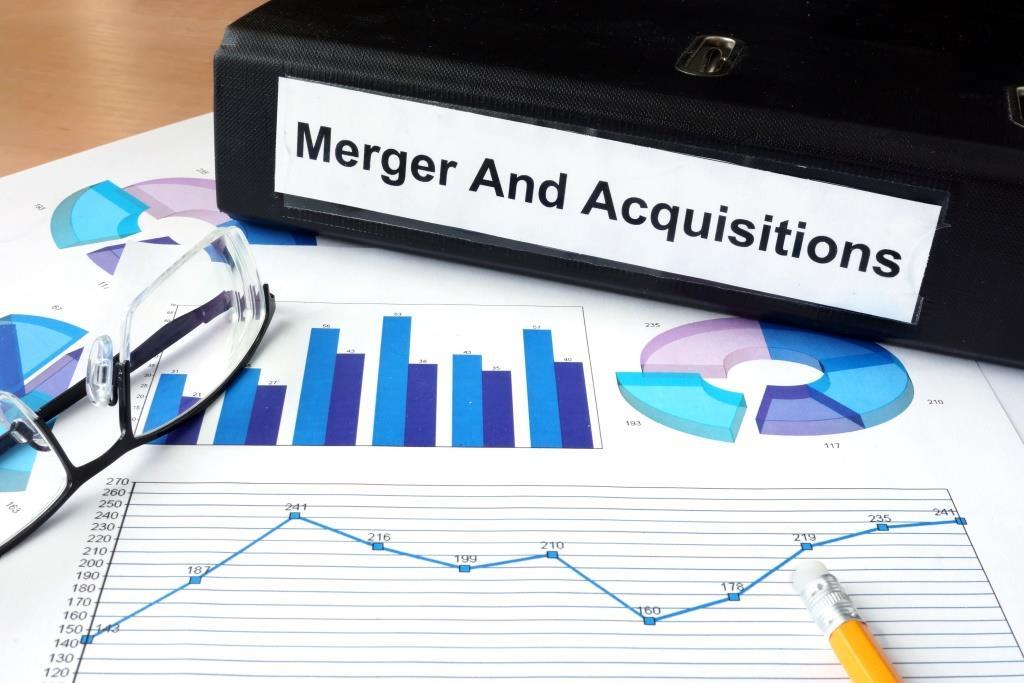 The T-Mobile–Sprint Merger Gets a Key Update
By Ambrish Shah

Oct. 3 2019, Published 3:23 p.m. ET
On October 2, Florida Attorney General Ashley Moody joined the other six state attorneys who support the proposed $26.5 billion T-Mobile–Sprint (TMUS) (S) merger. The other states are Kansas, Louisiana, Nebraska, Ohio, Oklahoma, and South Dakota.
On the day, the Department of Justice's antitrust chief, Makan Delrahim, said, "Florida has been one of the states leading this investigation since the beginning, and I am pleased that they have chosen to join our settlement after completing their thorough review." He added, "The merger, with the divestitures, will strengthen competition for high-quality 5G networks that will benefit Floridians and American consumers nationwide."
Article continues below advertisement
Dish Network to become a fourth mobile operator
In July, the US Department of Justice cleared the merger of the third- and fourth-largest mobile operators. The regulator approved the deal on the condition that the combined company divest Sprint's prepaid business and certain spectrum to Dish Network (DISH) for $5 billion. Dish Network's procurement of wireless assets would make the cable behemoth a fourth mobile operator in the US. T-Mobile and Sprint would provide Dish Network with access to about "20,000 cell sites and hundreds of retail locations." The combined company would also allow Dish Network to use T-Mobile's wireless network for seven years. Dish Network is planning to deploy its own 5G wireless network.
Dish has been losing pay-TV customers for the last few quarters amid the cord-cutting phenomenon. In the second quarter, Dish lost net 31,000 pay-TV customers compared to 151,000 net losses in the second quarter of 2018. It reported net losses of 259,000 pay-TV customers in the first quarter. Dish's pay-TV customer count fell 7.4% YoY (year-over-year) to 12.03 million on June 30.
Dish Network's procurement of wireless assets is expected to unlock new growth opportunities for the company. Dish's total revenue has fallen YoY in the last few quarters due to a shrinking pay-TV subscriber base.
Article continues below advertisement
T-Mobile and Sprint merger concerns
The T-Mobile and Sprint merger remains conditional on formal approval from the FCC (Federal Communications Commission). Last week, the FCC accused Sprint of claiming a government subsidy for about 885,000 low-income Lifeline customers who didn't receive services. The FCC is currently investigating the matter. FCC commissioner Geoffrey Starks wants the agency to stop the review of the T-Mobile–Sprint merger deal until Sprint's subsidy payment issue is resolved.
T-Mobile and Sprint also face a multistate lawsuit that aims to stop them from combining. About 17 states and the District of Columbia are suing to block the merger agreement on antitrust concerns. The states argue that the merger would reduce competition in the wireless space and hurt consumers through increased wireless service costs. The merger deal could also harm jobs. A trial is scheduled to begin in December.
Stock performance
T-Mobile stock fell about 2.29% on October 2. It closed at $76.41 on the day and was valued at $65.29 billion. It was trading 10.34% below its 52-week high and 27.43% above its 52-week low.
YTD (year-to-date), T-Mobile stock is up 20.1%. In comparison, AT&T (T) and Sprint shares rose 29.9% and 2.8%, respectively.
T-Mobile is set to post its third-quarter earnings results on October 28. On that day, analysts expect it to report adjusted EPS of $0.97, which would represent a rise of 4.3% YoY. Wall Street analysts also expect the company's total revenue to increase 4.5% YoY to $11.33 billion in the quarter.
Analysts expect Sprint to report adjusted EPS of -$0.02 on revenue of $8.17 billion in the third quarter.
Read Why T-Mobile and Sprint Shares Are Falling Today and What the T-Mobile–Sprint Merger Delay Could Mean to learn more about the merger. Also check out T-Mobile and Sprint Stocks: What to Expect This Week.