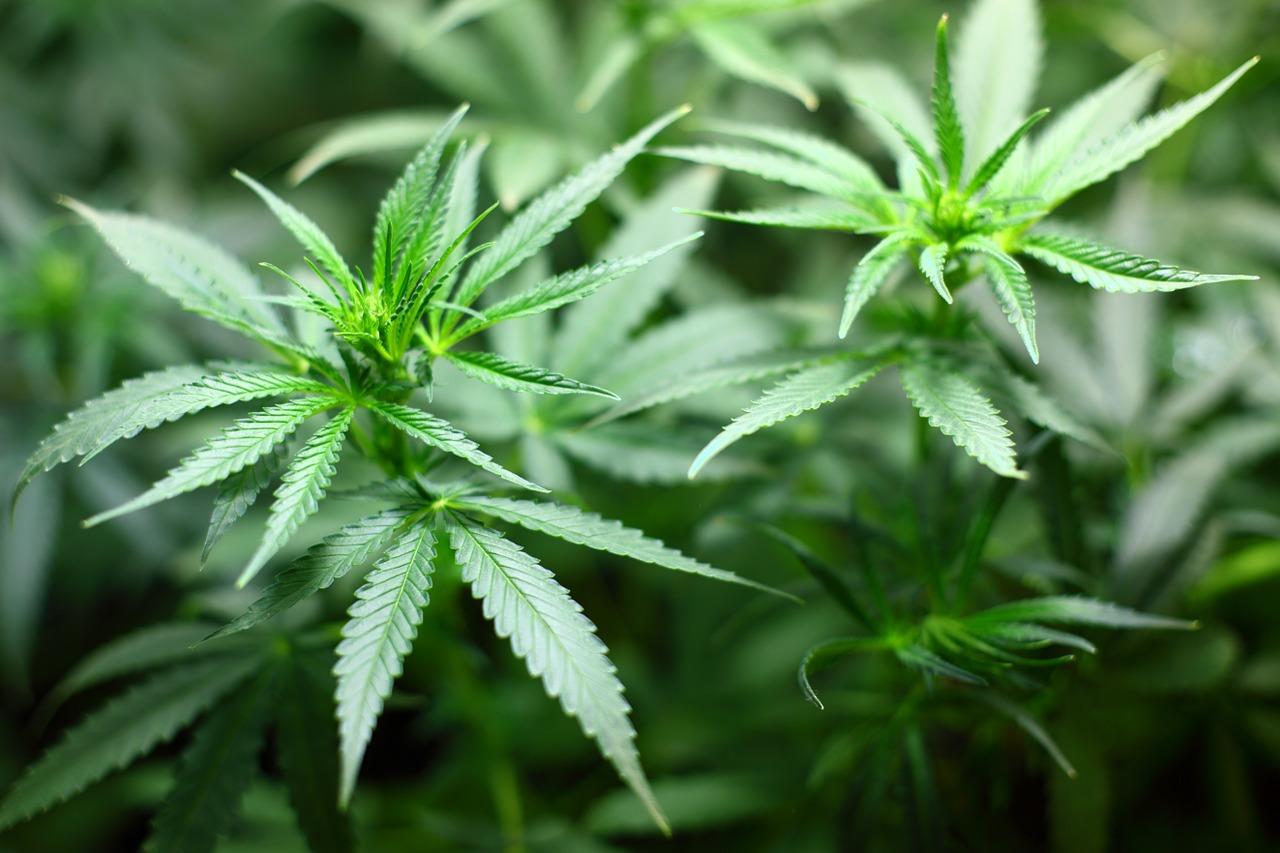 Tilray: An Overview of the Colossal Cannabis Player
By Anjana Viswanathan

Oct. 23 2019, Published 8:15 a.m. ET
Tilray is a massive medical marijuana producer and supplier that was established in 2014. The company is a leader in the pharmaceutical sector and currently has its headquarters in Nanaimo, British Columbia. It's a major global provider of cannabis products via its subsidiaries in Germany, Australia, Canada, and Latin America. Its medical cannabis production facilities are based in Canada and Europe. Of its seven production facilities, it owns three cultivation facilities in British Columbia and Ontario and three processing factories in Manitoba and Ontario as of April 2019.
Article continues below advertisement
Initial development of Tilray
Brendan Kennedy, with his friends Michael Blue and Christian Groh, initially developed US-based private equity company Privateer Holdings with a focus on reaping the benefits of the growing cannabis sector. Privateer Holdings specializes in funding for legal cannabis companies. Tilray is one such investment, and Kennedy is its current CEO. Blue and Groh continue to be a part of Privateer Holdings as managing partner and partner, respectively. Tilray was a pioneer cannabis producer and went public with an IPO in July 2018. Its shares popped 75% from its IPO price on its first trading day.
Vision and strategy geared toward the growing industry
Tilray aims to "lead, legitimize and define the future of our industry by building the world's most trusted cannabis company." The company has been aggressively expanding its production capacity since its inception, which is perfectly in line with its vision. This expansion will enable it to enjoy scale benefits, thereby reducing its costs and improving its margins.
While Tilray saw losses in 2018 owing to increased operating expenditure, it expects to break even and achieve a profit in the coming years. In 2018, its gross margin contracted to 33% compared to 55% in 2017. This contraction and its increased administrative expenses (73% in 2018 versus 41% in 2017) negatively affected its bottom line.
Article continues below advertisement
However, given the increasing demand in the cannabis industry, Tilray's revenue growth via increased volume sales should improve its margins. Adroit Market Research expects the medical cannabis sector to grow at a 29.3% compound annual growth rate to reach $56.7 billion by 2026. The presence of chronic pain in a significant subset of the global population is expected to be one of the primary drivers of this expected demand growth. This growth should, in turn, move the company's bottom line away from losses.
Apart from securing scaling benefits, the company is expanding its top line through the development of new products. Tilray offers a wide range of products that are highly differentiated from its peers' products and that attract a variety of consumers. It's also enhancing its supplier partnerships through acquisitions to gain scale benefits.
Article continues below advertisement
Horizontal acquisition deals allowing expansion
Tilray has been expanding vertically and horizontally to strengthen its positioning in the cannabis market. In March 2018, the company partnered with Sandoz, a German pharmaceutical company. This agreement, which the companies reached in June 2018, helped Tilray establish its presence in countries outside of Canada. The deal also included new product developments by both companies. Later, in October 2018, Tilray acquired Chilean cannabis producer Alef Biotech for nearly 5 million Canadian dollars. This horizontal acquisition helped Tilray grow its footprint in Latin America. Moreover, the company was the first cannabis supplier to offer both full-spectrum oils and whole flowers in Germany.
In February 2019, Tilray entered into an acquisition deal with Fresh Hemp Foods amounting to 419 million Canadian dollars. This huge acquisition will enable it to develop and supply a wide array of hemp food products. The deal marks a new product line Tilray can explore to achieve product differentiation. In October, Tilray agreed to partner with AB InBev to tap into and benefit from marketing cannabis-infused drinks in the growing Canadian market.
Article continues below advertisement
Capacity expansion to realize economies of scale
Tilray aims to consistently expand its production volumes in line with the increasing global demand for cannabis. To carry out this humongous task, it's consistently indulging in vertical expansion and capacity improvement. In January 2019, the company acquired cannabis producer Natura Naturals Holdings for 70 million Canadian dollars. As a result of this acquisition, Tilray plans to broaden its production capacity to meet demand in Canada. In early May 2019, Tilray stated that it plans to spend $32 million to increase its capacity by 203,000 square feet across its three facilities, which will expand its production capacity to 1.3 million square feet across the globe.
Major medical products and brands
Tilray is a popular vendor of adult-use cannabis products for medical use. It offers a wide range of cannabis extract products, which are considered valuable alternatives for patients who want to refrain from inhaling smoke.
Apart from extracts, the company also produces oils and capsules for oral consumption. It's a leading player offering adult-use products in the Canadian market. The legalization of adult-use products in Canada is a positive outcome for Tilray, as it earns a significant amount of its revenue from the country. Revenue from adult-use products contributed to 33% of its total sales in the second quarter.
Some of its popular adult-use brands include Dubon, Yukon Rove, and CANACA. Apart from sales to wholesale distributors, the company also has an e-commerce base. This setup allows it to deal with its customers and patients directly.
Moreover, its direct sales to customers account for nearly 20% of its revenue. Its international medical sales also generated 4% of its revenue in the second quarter. The revenue from its international sales is growing abundantly driven by its sales to Ireland and the United Kingdom.
Article continues below advertisement
Tilray's major recreational products and brands
In addition to the medical product portfolio developed by Tilray, it also has cannabis-infused recreational products. The company was able to expand its product line following its Manitoba Harvest acquisition.
The company derived 43% of its revenue from the sale of food products, including hemp seed and oil, in the second quarter. At $6.48, the average selling price of its food products is markedly higher than that of its other products at $4.61. This difference implies that its margin from the sale of food products is higher than its margin from medical cannabis.
Some Manitoba Harvest brands include hemp hearts, hemp oil, Hemp Yeah! granola, Hemp Yeah! protein powder, and Hemp Bliss milk. Moreover, with its recent $100 million AB InBev partnership, Tilray will be strengthening its position in the beverages segment. Both companies plan to spend nearly $50 million each to experiment and produce drinks containing cannabidiol.
Increased consolidation and partnership in the cannabis industry is the result of the increasing legalization of medical cannabis across the globe. According to Kennedy, "Tilray is also exploring opportunities to make acquisitions in 2019, both within and outside the cannabis space."
Article continues below advertisement
Increased focus on cannabis extracts segment
Tilray operates across segments including dried cannabis, cannabis extracts, and accessories. Of the three, the first two segments generated 99% of its revenue as of December 2018.
The dried cannabis segment includes whole and ground flowers, while the cannabis extracts segment consists of purified oil drops. The cannabis extracts segment is gaining traction. Its revenue contribution improved from 9% in 2016 to 49% in 2018. The inverse happened in the dried cannabis segment, whose revenue contribution fell from 90% to 50%. Tilray is looking at tapping the growing oils and extracts industry, which is proving to be more attractive than the dried flower sector.
The company's revenue from Canada in 2018 was 93%, a moderate drop from 100% in 2016 and 96% in 2017. On a positive note, its international revenue gradually increased to 7% in 2018 from 4% in 2017. This increase showed that the company's international expansion was positively affecting its revenue even though its contribution was limited.
Tilray and Privateer's downstream merger deal
In early September 2019, Tilray declared a final merger deal with major shareholder Privateer Holdings. The deal will extend the lock-up period of its share sales by two years. As per the deal, Tilray will issue up to 75 million shares to the shareholders of Privateer Holdings, translating to 77% ownership and canceling the 75 million shares currently held by Privateer's shareholders.
The deal also includes a downstream merger. This means that Tilray, the partially owned subsidiary, will take over Privateer Holdings, its parent company, and Tilray will emerge as the sole survivor. Privateer Holdings shares will cease to exist following the merger. However, Privateer Holdings' shareholders will receive the new issue of up to 75 million shares. The extension of the lock-up period will result in the restriction in the release of shares for trading purposes for over two years. Moreover, the consideration for the merger is expected to be part cash and part stock.