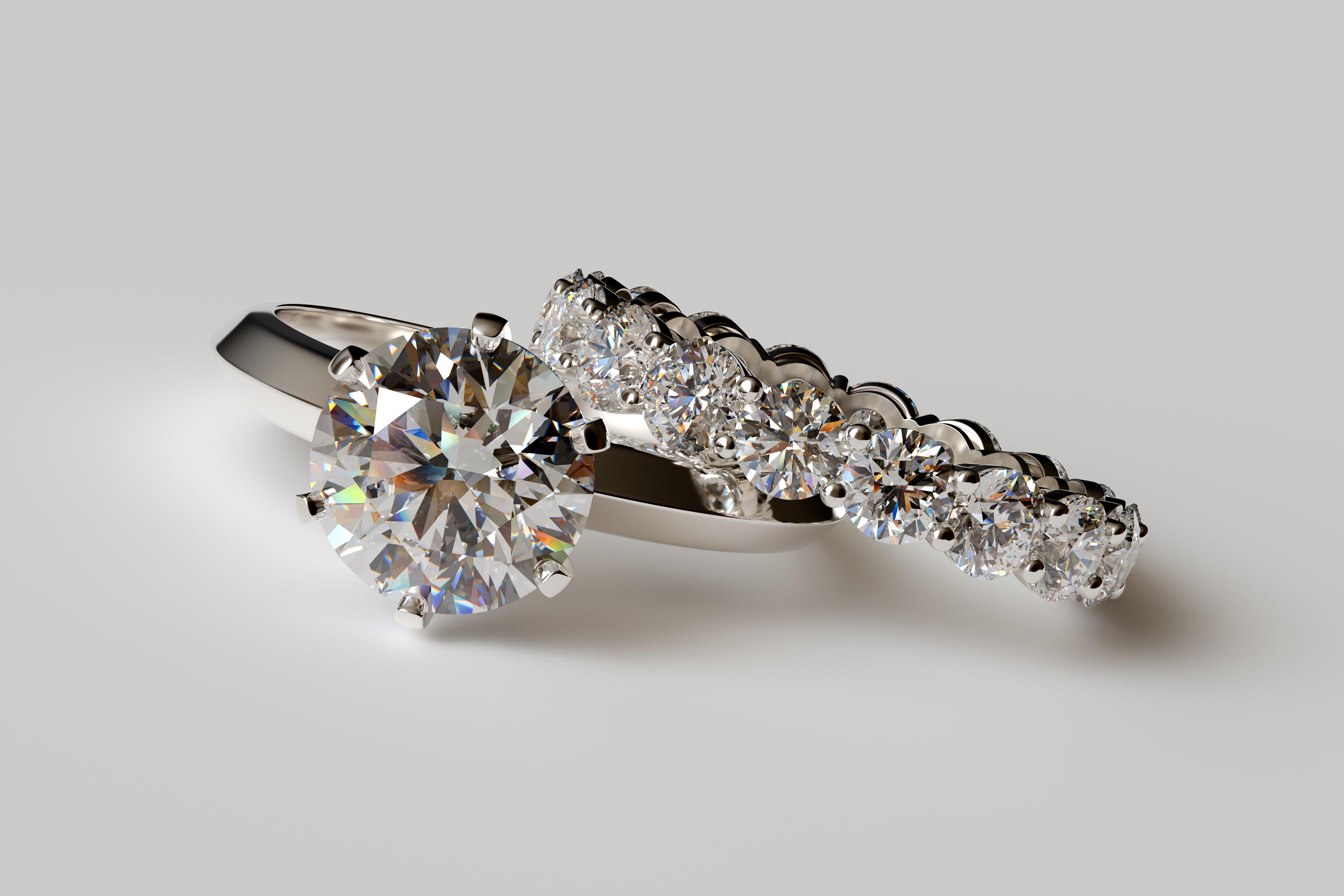 Tiffany Stock Surges on News of Acquisition Bid
Tiffany (TIF) stock surged after the company confirmed on October 28 that LVMH Moët Hennessy – Louis Vuitton (LVMHF) had made an acquisition offer. first reported the news of LVMH's proposed acquisition on October 26. Tiffany stated that it was reviewing the proposal, but it cautioned investors not to take any action. Its stock was up 30.7% today as of 1:36 PM, while LVMH stock was up 0.6%.
Article continues below advertisement
LVMH, the French giant that owns brands such as Louis Vuitton and Christian Dior, confirmed its interest in acquiring Tiffany in a press release on October 28. It disclosed that it had held preliminary discussions regarding a possible deal. It had offered to acquire Tiffany for $120 per share, or about $14.5 billion. This offer price marked a 22% premium to Tiffany's closing price of $98.55 on October 25.
Why LVMH is keen on Tiffany
The acquisition of Tiffany would expand LVMH's presence in the US luxury market. LVMH owns several luxury brands in categories such as watches, jewelry, wine and spirits, fashion, leather goods, perfumes, cosmetics, and other categories. The company's jewelry brands include Bulgari, Chaumet, and Fred. LVMH's revenue rose 16% to 38.4 billion euros in the first nine months of 2019.
The proposed acquisition of Tiffany will also help LVMH expand further in the jewelry space. As per a June 2019 report by Grand View Research, the global jewelry market is forecast to grow at a compound annual growth rate of 8.1% to $480.5 billion by 2025.
However, Tiffany's level of interest in LVMH's offer isn't yet clear. As per a CNBC report, analysts at Oppenheimer and Credit Suisse believe that Tiffany deserves a higher bid than the $120 per share offered by LVMH.
Article continues below advertisement
Recent performance
Tiffany's performance in recent quarters has been quite lackluster. The jewelry maker's sales fell 2.9% and 2.5%, respectively, in the first and second quarters. Also, its sales of $1.05 billion in the second quarter lagged analysts' forecast of $1.06 billion.
The company's second-quarter same-store sales fell 4% compared to the 1.3% decline expected by analysts. It blamed lower tourist spending and unrest in Hong Kong for its dismal top line. Its second-quarter adjusted EPS fell 4.3% to $1.12 but came out ahead of analysts' expectation of $1.04.
Tiffany has been revamping its business to appeal to young customers. The company has also been renovating its New York flagship store. Based on the guidance it issued in August, Tiffany expects its fiscal 2019 net sales to rise in the low single digits. Its fiscal 2019 ends on January 31, 2020. The company also expects its fiscal 2019 EPS to rise in the low to mid-single digits this fiscal year.
Rival Signet (SIG) reported a 3.9% fall in its fiscal 2020 second-quarter net sales and a 1.5% same-store sales decline. It expects fiscal 2020 same-store sales growth in the range of -1.5% to -2.5%. Signet expects its fiscal 2020 sales to be in the range of $6.0 billion–$6.03 billion compared to $6.25 billion in fiscal 2019.
As of October 25, Tiffany stock was up 22.4% year-to-date, while Signet stock was down 45.7%. Currently, analysts expect Tiffany's sales to rise 0.8% to $4.47 billion in fiscal 2019. They expect its fiscal 2019 EPS to rise about 5% to $4.85.