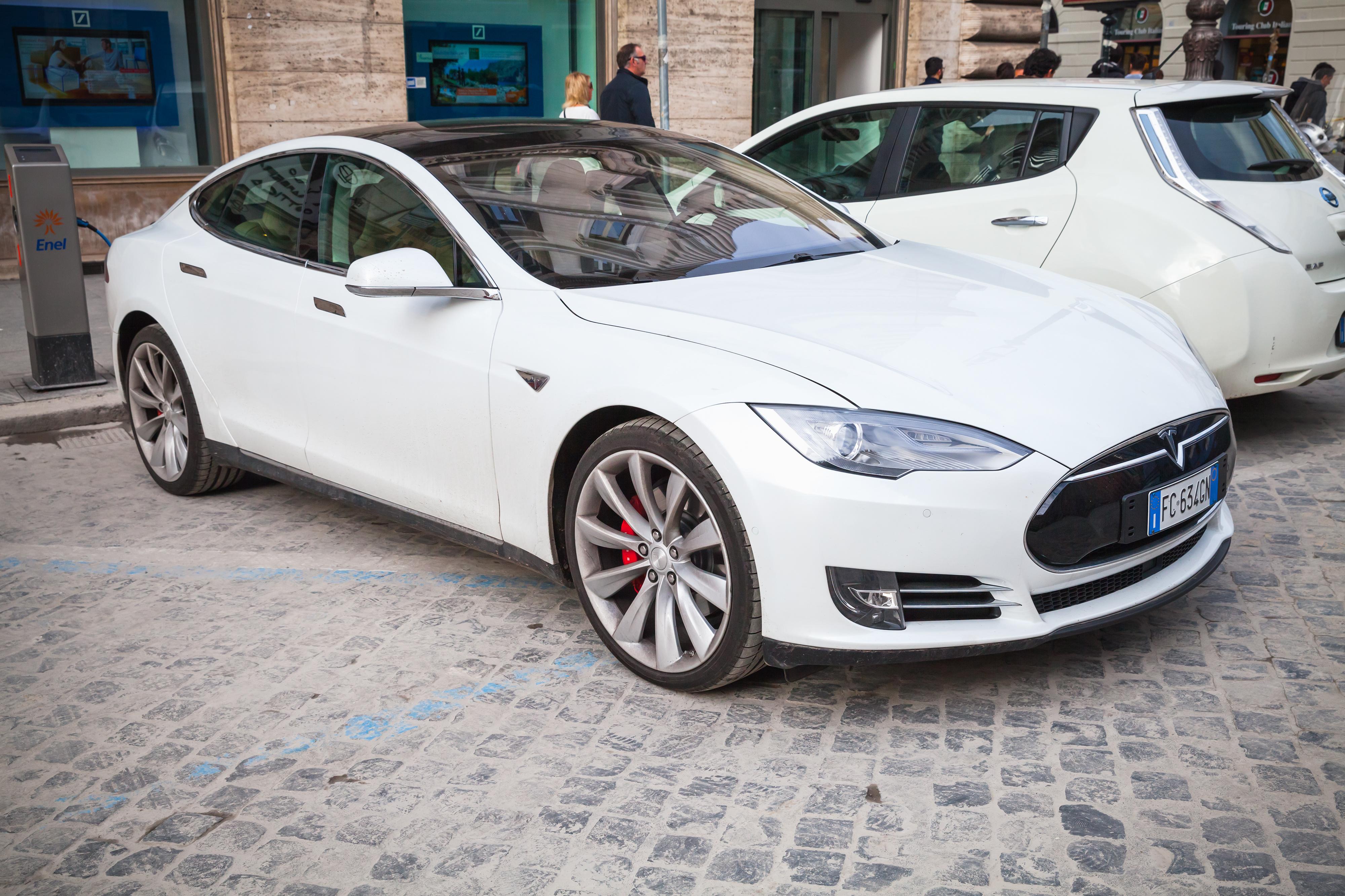 Tesla Stock Bears Weigh In after Surprising Q3 Earnings
By Mohit Oberoi, CFA

Oct. 30 2019, Updated 1:21 p.m. ET
Tesla stock has been on fire this month. It has gained more than 31% in October based on yesterday's closing price and has narrowed its 2019 losses to about 5%. Despite Tesla's (TSLA) blowout Q3 earnings, Wall Street is not generally on the same page. While some analysts raised the stock's target price after its earnings release, Roth Capital Partners downgraded the stock yesterday.
Article continues below advertisement
Tesla stock
Tesla stock spiked after its third-quarter earnings release on October 23 and has almost recouped its 2019 losses. To be sure, it was a sparkling quarter from Tesla. The company posted a surprise profit in the quarter—only the fifth since it went public.
CEO Elon Musk's commentary on the China Gigafactory, Model Y, and the energy segment was also quite optimistic. Even accounting for the exuberant claims that Musk tends to make at times, there was a sense of palpable optimism after the company's earnings call.
Analysts' opinions
Generally, analysts tend to upgrade a company after a strong quarterly performance. However, this being Tesla, it's not easy to get everyone driving in the same direction. After its Q3 2019 earnings release, several analysts raised Tesla stock's target price. Among the leaders, Bank of America Merrill Lynch, Credit Suisse, J.P. Morgan, and Canaccord Genuity raised Tesla's target price.
Barclays, which is bearish on Tesla stock, raised its target price by $50 to $200. The Fly reported that Barclays analyst Brian Johnson said some of Tesla's "earnings improvements are likely sustainable." However, Barclays also sounded a note of caution and expected profits to fall as Tesla ramps up its China Gigafactory and Model Y production.
Article continues below advertisement
Tesla bears
Barclays is not the only brokerage that has sounded an alert over Tesla's profits in the coming quarters. Yesterday, Roth Capital Partners downgraded Tesla from "neutral" to sell." On October 29, MarketWatch reported that Roth Capital Partners sees Tesla's Q3 margins as "unsustainable."
Notably, Tesla reported higher sequential gross margins in Q3 despite lower Model 3 average selling prices. Among the other brokerages, Bank of America is concerned over the sequential fall in Tesla's Q3 revenues. RBC Capital Markets sees Tesla spending aggressively on growth.
Bernstein also sees margin pressure from the China Gigafactory and Model Y ramp-up. Notably, it also drew parallels with last year. After posting a profit in Q3 2018 and Q4 2018, Tesla's earnings and deliveries tanked in the first quarter of 2019.
Margins and profits
To sum it up, Tesla stock bears don't see its third-quarter margins and profits as sustainable. Also, bears seem to find one or another issue with Tesla's capex. Previously, the company had been accused of spending too much.
However, the company's recent capex-to-depreciation ratio has fallen. This trend prompted some to criticize Tesla for spending too little on capex. Now, RBC Capital Markets sees higher future capex toward the China Gigafactory and Model Y as a negative factor.
Article continues below advertisement
Tesla stock bulls
Meanwhile, Tesla stock bulls see holes in the bearish narrative. During its third-quarter earnings call, Tesla emphasized that profitability would be the norm more than the exception, barring quarters featuring ramp-up and launch expenses. That's understandable for a growth company like Tesla. All companies that are in a high growth phase focus on top-line growth rather than the bottom line.
Notably, the Q3 revenue decline that some bearish analysts highlighted resulted from lower average selling prices for Model 3. Tesla recently tweaked its pricing strategy, which might help improve its average selling prices in the fourth quarter. Tesla clarified that its lower capex is due to the capital efficiency that the company has achieved.
To sum it up, both Tesla stock bears and bulls have cherrypicked metrics from the company's third-quarter earnings release. As is typical, reality lies somewhere in between. But then, it's hard to be neutral about Tesla stock. Please read Tesla Stock: Are You Bullish, Bearish, or Just Neutral? to explore further.