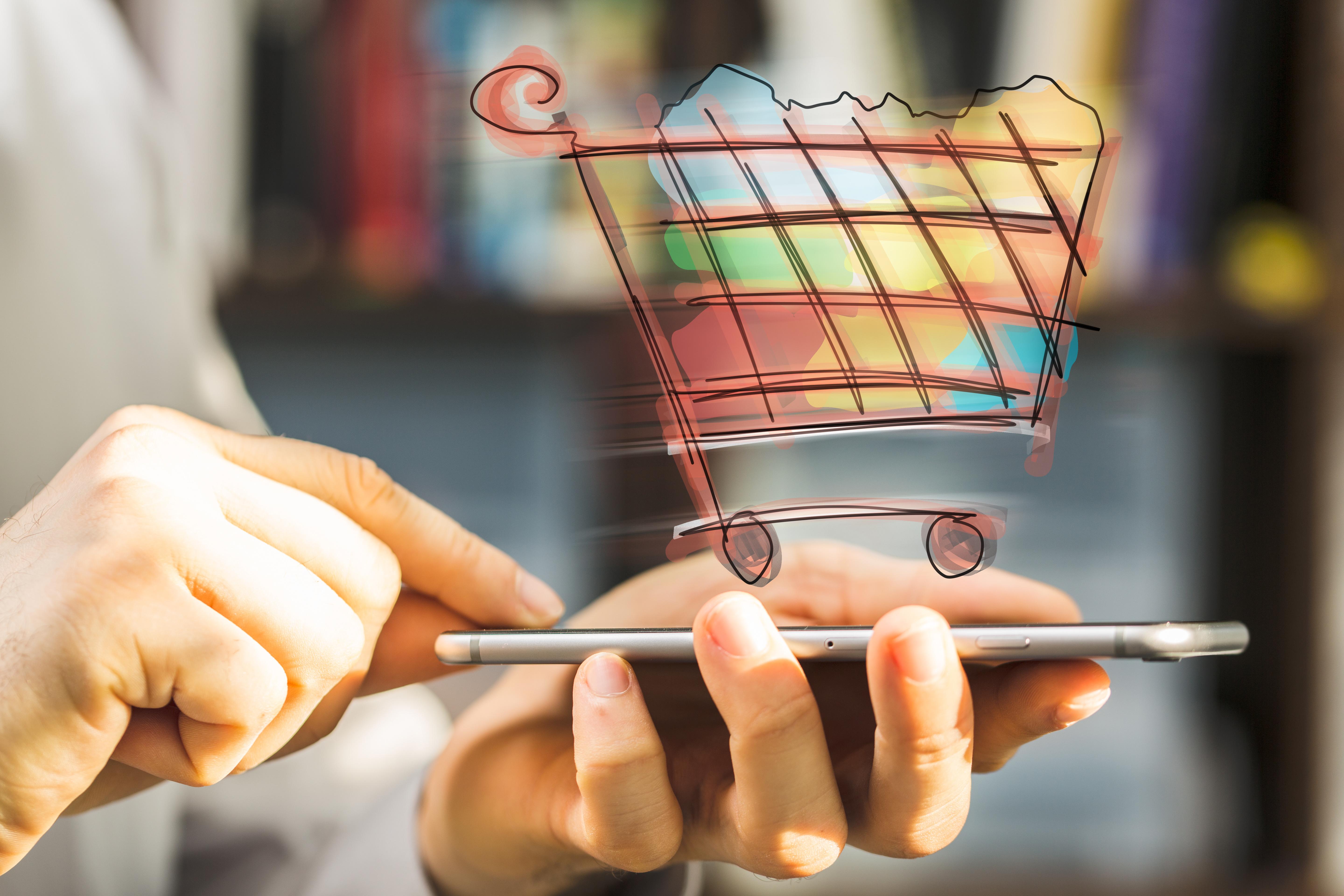 Square Stock: Why Hedge Funds Are Adding Stakes
By Sophia Nicholson

Oct. 11 2019, Published 8:57 a.m. ET
Lately, many hedge fund managers, institutional investors, and analysts are going gaga over Square (SQ) stock. The company's strong fundamentals and focus on its Cash App have lifted its stock price lately. CNBC's Mad Money host Jim Cramer also believes the stock is worth owning.
On October 10, institutional investors, including hedge funds, owned around 71.3% of Square stock. Vanguard Group held a 7.25% share in Square as of June 29. Per Insider Monkey, many hedge funds have increased their stakes. At the end of the second quarter, around 53 hedge funds tracked by Insider Monkey had long-term holdings in the stock. Hedge fund holdings increased 6% from the first quarter.
Investor Coatue Management holds the largest stake of $319.4 million worth of Square stock. Hedge fund DE Shaw owns a position worth $316 million in the company. Other hedge fund investors Bares Capital Management, Viking Global, and Lone Pine Capital also have holdings in the stock.
Article continues below advertisement
Analysts are optimistic about Square stock
Most analysts have given Square stock "buy" or "hold" ratings. Currently, around 16 out of 38 analysts have "buy" ratings on Square, while 18 have "hold" ratings. Only four analysts have "sell" ratings on the stock.
Square stock is also gaining analysts' attention. Most recently, KeyBanc analyst Josh Beck expressed a bullish stance on Square. Beck maintains an "overweight" rating with a price target of $75 on the stock. He believes Square's planned seller investments will improve its payment growth next year. Last month, many analysts at Wells Fargo, Citigroup, and Suntrust Robinson upgraded the stock. Wells Fargo analyst Timothy Willi believes the negativity has ended. Craig-Hallum analyst Bradley Berning also expects the company's EBITDA to grow in 2020.
Square's performance
Square provided impressive returns of over 55% in 2018. However, its stock started falling after CFO Sarah Friar departed in October last year. Many analysts and institutional investors lost confidence in Square stock. During his Lightning Round segment on Mad Money, Cramer said, "They lost a very good CFO, and even though it's a good company, it has not traded well since she left."
Square shares were down 0.31% at $62.03 on October 10. The stock was down 25.4% from its 52-week high of $83.20 and up 24.5% from its 52-week low of $49.82. Square stock is up around 10.6% this year as of October 10. It's also lagging its peers PayPal (PYPL) and Shopify (SHOP) this year. PayPal and Shopify have returned around 19.6% and 134.4%, respectively, year-to-date.
We believe the company is gradually reviving from the downturn but might take time to outperform its peers. The company's continued investment in Cash App and other areas could boost its revenue and stock price.
Article continues below advertisement
Growth projections
For the third quarter, Square expects its EPS to rise to $0.18–$0.20. It expects its 2019 EPS to be $0.74–$0.78. The company also expects its revenue to rise to $590 million–$600 million in the quarter, while it expects revenue of $2.25 billion–$2.28 billion in 2019.
Wall Street analysts expect the company's EPS to rise 57.2% YoY to $0.20 in the third quarter. Analysts expect its 2019 EPS to rise 64.2% YoY to $0.77, but this growth is likely to drop to 42.6% YoY to $1.10 in 2020. Analysts estimate its third-quarter revenue to rise 38.5% YoY. For 2019 and 2020, analysts expect its sales growth to be 43.1% and 33.6% YoY, respectively.
Reading technical levels and analysts' recommendations
Square's 14-day RSI (relative strength index) score is 52.33, which indicates that investors are currently neutral on the stock. An RSI reading of above 70 shows that a stock is in "overbought" territory, while an RSI reading of below 30 means that a stock is in "oversold" territory.
On October 10, Square stock closed near its Bollinger Band midrange level of $60.19, suggesting that it's neither overbought nor oversold.
The technical indicators suggest that Square should be considered a long-term stock.