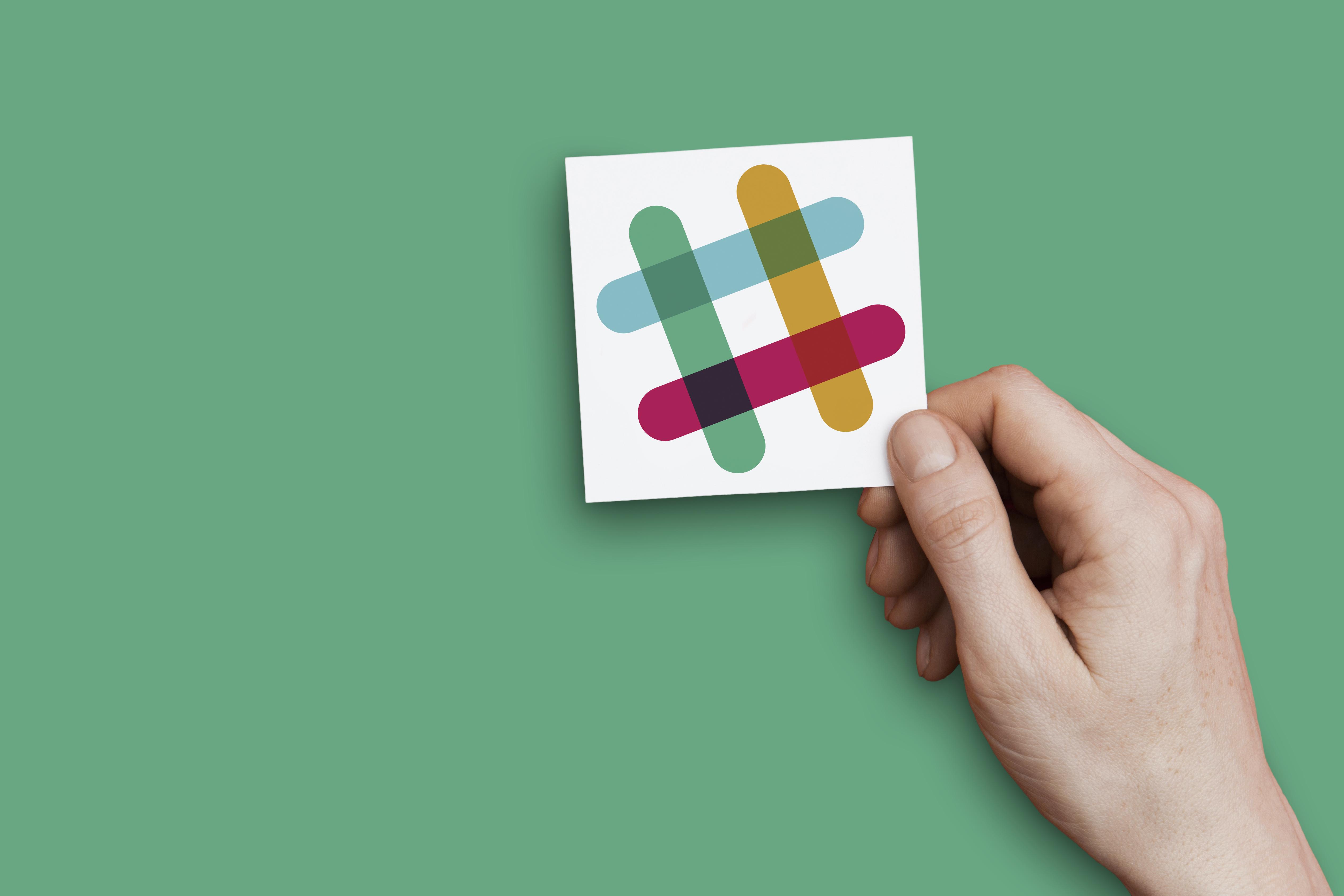 Slack Tumbles to a New Low despite Key Update
By Mike Sonnenberg

Oct. 23 2019, Updated 9:34 a.m. ET
On October 22, Slack (WORK) stock fell 6.9% to end the trading day at $21.03. During the day, the stock hit its all-time low of $20.93 and recovered slightly thereafter. This brought its October losses to 11.4%.
Slack went public in a sizzling debut in June at an opening price of $38.5. Yesterday's fall took the stock 46% below its public debut price. In terms of the fall since its public debut, the stock has performed worse than Uber (UBER). SoftBank is an investor in both Uber and Slack.
Article continues below advertisement
Key update doesn't help Slack
Yesterday's fall in Slack's price came against the backdrop of new features announced by the company. It announced a new Home tab for applications integrated with the platform. It hopes the change will make its product more interactive and user friendly. Slack said that there are 1,800+ apps integrated into its app directory. In addition, users have built over 500,000 custom apps in the system.
The problem is that Slack's competitors are also investing big in improvements. Facebook Workplace (FB) recently got a revamp to make it look less like Slack. Microsoft Teams (MSFT) is also pushing ahead with updates.
Microsoft Teams is officially number one
Slack also recently highlighted that it had reached 12 million daily active users and 6 million paid users. This number still falls short of the 13 million daily active users Microsoft Teams reported back in July. Considering that Microsoft bundles Teams with Office 365 and mainly targets enterprise clients, Microsoft Teams might have beat Slack in terms of paying users as well. Microsoft Teams is the fastest-growing product in the Microsoft family. Interestingly, Microsoft pondered buying Slack back in 2016 but gave up on the idea to focus on Skype.
Earlier this month, Facebook reported that Facebook Workplace had reached 3 million paying users. Workplace added 1 million paying users in eight months and reported more than 75% growth. Thus, Workplace seems to be catching up fast.
Article continues below advertisement
Slack's growth is slowing
Slack said that it recorded 37% growth in daily active users year-over-year. It took the company nine months to add 2 million daily active users compared to the seven months it took to reach 10 million users in January 2019 from 8 million users in May 2018.
Slack's revenue growth is slowing too. The company's revenue rose more than 100% in fiscal 2018 (which ended in January). This growth slowed down to 82% in fiscal 2019. At the midpoint of its guidance, the company's revenue will likely grow just over 50% in fiscal 2020. Its stock is suffering from rising competition and falling growth.
What Slack has to say
On its part, Slack has tried to address questions about rising competition by talking about how its daily active users behave differently than the competition's. Slack said its users are connected to the app for nine or more hours every working day. These users spend around 90 minutes using Slack actively. It also said that it has a community of around 600,000 daily active developers who design and build custom apps. It boasts of having several customers who already use Microsoft's Office 365, which has a Teams subscription included.
Article continues below advertisement
We believe that Slack's excessive focus on engagement while addressing slowing growth doesn't justify its $11.4 billion valuation. No matter how much time a paid user spends on the app, he or she pays the same monthly subscription fee like others using the plan. The company's revenue isn't necessarily linked to user engagement, and a rise in engagement doesn't necessarily lead to higher revenue. In simple terms, Slack needs to grow its paying user base faster to justify its price tag.
What is Wall Street saying about Slack stock?
Over the last month, Wall Street analysts have gotten less bullish on Slack. While analysts remain divided (eight "buys" and eight "holds"), its average price target has fallen by over a dollar from September 23 to $34.14, according to Reuters. While this target price still shows a massive 62% upside, bearish sentiments could increase if Slack's current quarter's (ending October 31) revenue falls short of expectations. WeWork's valuation drop and shelved IPO have cast doubts on the viability of loss-making unicorn stocks. This development may also continue to hamper Slack stock.
Article continues below advertisement
Stock's valuation
Even with the drop in Slack stock's price, its valuation looks rich. It's expected to report $609 million in revenue in fiscal 2020. Its current market cap of $11.4 billion values it at 18.7x its expected fiscal 2020 revenue per share. In comparison, Uber (UBER) is valued at about 4x its fiscal 2019 revenue.
Will Slack be acquired at its current valuation?
While Slack stock's valuation looks rich for a loss-making company with slowing growth, it could be an acquisition target for others looking for synergies. The company seems to have a lot of synergies with Google (GOOG) (GOOGL). It currently partners with Google, as integrating Google Suite and Slack is a favorite practice among startups. Interestingly, Slack started with a mission to kill email, and Google's Gmail is the world's most popular email service.
Apple (AAPL) has been shifting its focus from products to services. Apple is also trying to increase its enterprise footprint. With that in mind, Slack could be a good addition to Apple's portfolio.
SoftBank at a loss
Slack stock's fall will hurt SoftBank's fiscal 2019 second-quarter earnings, which it's expected to release on November 6. The stock lost about 25% between July and September on slowing growth, rising competition, and the lack of a clear path to profitability. Thus, the valuation of SoftBank's stake in Slack must also have dropped, leading to unrealized losses for SoftBank (unless SoftBank has sold shares for profit).
SoftBank's investment in Uber has also seen a drop in the quarter. SoftBank is Uber's largest shareholder and owned a stake of over 16% in Uber before the company's IPO.