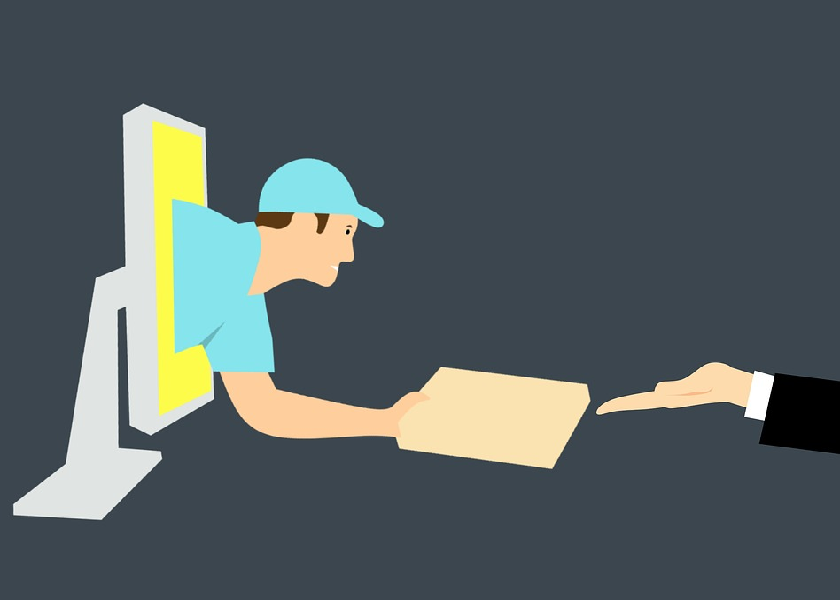 Shopify Stock: Why Hedge Funds Are Upbeat
By Sophia Nicholson

Oct. 11 2019, Published 3:20 p.m. ET
Article continues below advertisement
Shopify stock closed at $324.47 on October 10 and gained around 3.4%. The stock was up about 175.8% from its 52-week low of $117.64. Shopify has fallen approximately 20.8% from the 52-week high of $409.61 it reached on August 27. At this closing price, its market cap stands at $37.9 billion. Amazon and close rival eBay (EBAY) have market caps of $860.9 billion and $32.5 billion, respectively. Shopify stock is up 134.4% YTD (year-to-date).
Hedge funds like Shopify
Despite its volatility, hedge fund managers and institutional investors are adding stake in Shopify stock. On October 10, institutional investors, including hedge funds, owned around 76.13% of Shopify shares. FMR held 8.92% in Shopify as of June 29. According to reports, Shopify had strong institutional backing from top mutual funds such as the T. Rowe Price New Horizons Fidelity Contrafund. Institutional investors held around 1,024 funds of SHOP as of September. These holdings increased from 1,005 in June and 945 in March.
Article continues below advertisement
According to Insider Monkey, some hedge funds have also increased their holdings in Shopify stock. As of the second quarter, around 26 hedge funds had long-term holdings in SHOP. Its hedge fund holdings increased 4% from the first quarter. Investor Lone Pine Capital had the most substantial stake of $451.1 million in Shopify stock. Hedge fund Abdiel Capital Advisors owns a $357 million stake in the company. Investors Whale Rock Capital Management, SCGE Management, and Citadel Investment Group have also added stakes in the stock. Hedge fund investor Lone Pine Capital also has a significant stake in Square stock.
Can Shopify stock rally further?
e-Commerce company Shopify helps individuals and small businesses build their brands and set up online shops. Shopify earned around $1 billion in revenue in 2018, mainly driven by subscriptions and merchant solutions. The company's sales growth has remained sluggish for the past several quarters YoY (year-over-year). On the other hand, its earnings growth has been significant. Its earnings, which fell 20% YoY in the third quarter of 2018, rose 73%, 125%, and 600%, respectively, in the next quarters.
Article continues below advertisement
Shopify delivered upbeat second-quarter results on August 1. The company's revenue rose 48% YoY in the second quarter. It also made investments in fulfillment centers to attract more merchants to its platform. Shopify's new fulfillment centers could help the company better compete with e-commerce rivals such as Amazon, eBay, and Walmart.
Last month, Shopify announced its acquisition of 6 River Systems for $450 million. The addition of 6 River Systems will help the company move into the warehouse and logistics business. 6 River Systems' expertise could also help Shopify directly compete with rival Amazon.
During its second-quarter results, Shopify raised its revenue outlook for the full year on higher demand for e-commerce services. For the third quarter, Shopify expects its revenue to rise to $377 million–$382 million. It expects its revenue to increase to $1.51 billion–$1.53 billion in 2019.
Wall Street analysts expect Shopify's third-quarter revenue to rise 42.4% YoY to $384.5 million and its 2019 revenue to rise 43.6% YoY to $1.5 billion. Wall Street expects it to see EPS growth of 175% to $0.11. Looking ahead, analysts expect Shopify's EPS to rise 62.4% to $0.62 in 2019.
Analysts' ratings and technical readings
Most analysts favor "buy" ratings on Shopify. Around 16 out of 28 have given it "buy" ratings. Eleven analysts have given it "hold" ratings, and only one has given it a "sell."
Shopify's 14-day RSI (relative strength index) score is 47.88, indicating that investors are neutral on the stock. An RSI level of above 70 means that a stock is in "overbought" territory. An RSI level of below 30 means that a stock is in "oversold" territory.
On October 10, Shopify stock closed near its Bollinger Band midrange level of $319.03. This value suggests that the stock is neither overbought nor oversold.
We believe that Shopify has performed remarkably well in recent quarters and could rise in the long run. Shopify is also making efforts to take on its rival Amazon. Like institutional investors and hedge fund managers, we believe the stock could provide long-term gains.
Sneha Nahata does not hold any Shopify shares.