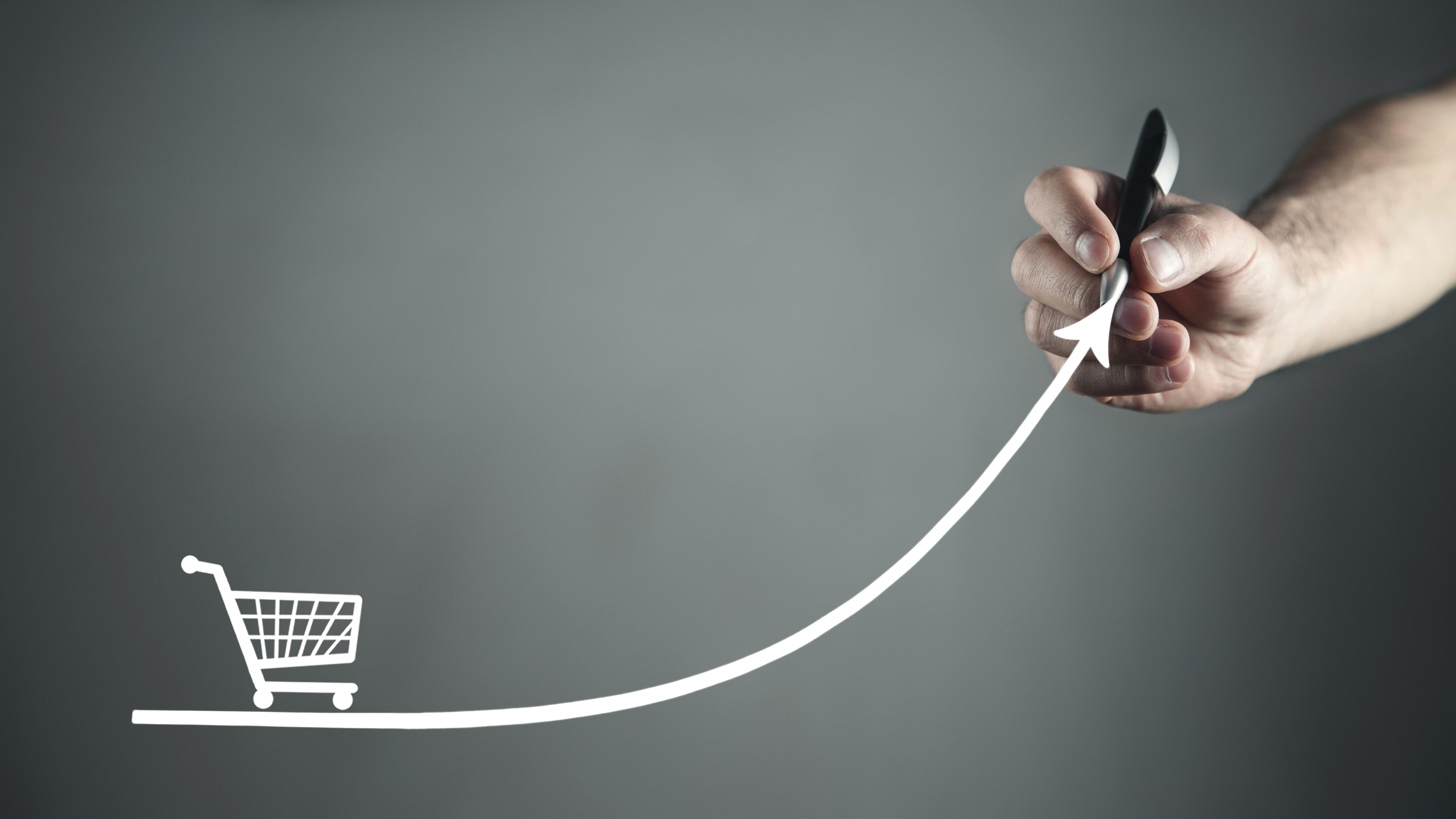 Shopify Stock: Jim Cramer Likes It—Should You Buy?
By Sophia Nicholson

Oct. 23 2019, Updated 1:31 p.m. ET
Shopify (SHOP) stock has gained a lot of attention lately. On October 22, the stock fell around 6.3% to below the $300 level. At its October 22 closing price of $299.69, the company's market cap stood at $33.9 billion. Though we couldn't find the exact reason for the fall in the stock, it looks quite attractive ahead of its third-quarter earnings. Meanwhile, it's trending higher on October 23. It's up over 2.6% as of 9:49 AM ET.
Is the recent pullback in Shopify stock an excellent buying opportunity for investors? Let's see what's affecting the stock—and whether it could rally in the near term.
Article continues below advertisement
Can Shopify stock rise?
Shopify stock has gained around 116.5% this year as of October 22. The stock had delivered stellar returns in 2019 as of August. It reached a new high of $409.61 in August and gained 21.2% in the month. However, it lost momentum in September and fell over 19%. The stock is also down around 3.8% this month to date. CNBC's Jim Cramer also made good profits from SHOP in August, before the stock went into a dip.
Last week, Cramer showed optimism over Shopify stock. During the Mad Money Lightning Round segment on October 16, he said, "I would hang onto it. I like the stock very much." So why is Cramer upbeat on Shopify?
Shopify is planning to take on Amazon
Shopify is now considered the second-most-popular online shopping destination after rival Amazon (AMZN). According to Guggenheim analyst Ken Wong, Shopify could reportedly compete with Amazon's fulfillment offerings. Wong also believes that there's room for competitors to enter the market, as many merchants are frustrated with Amazon. Shopify can also take advantage of Amazon's logistical inefficiencies.
Article continues below advertisement
Shopify's acquisition of warehouse automation company 6 River Systems has provided it with robotic warehouse fulfillment solutions to help it further compete with Amazon. Last week, Shopify completed its $450 million acquisition of 6 River Systems. The addition of the company should help Shopify enhance its logistics capabilities and expand in the fulfillment space. Shopify's expansion in fulfillment centers could reportedly give it an edge over rival retailers such as Amazon, eBay, and Walmart.
Notably, Shopify invests in many fulfillment centers to attract more merchants to its platform. It also has plans to spend $1 billion on its fulfillment network through 2023.
Shopify expects higher revenue ahead
During its second-quarter earnings results, Shopify forecast higher revenue for the full year. The company expects the retailer to grow its revenue to $1.51 billion–$1.53 billion. It also expects the 6 River Systems acquisition to generate around $30 million in annual revenue in 2020. For the third quarter, Shopify expects revenue in the range of $377 million–$382 million.
Wall Street analysts expect Shopify's third-quarter revenue to rise 42.4% YoY to $384.5 million. Its revenue is likely to rise 43.9% YoY to $1.5 billion in 2019 and 35.1% YoY in 2020. Wall Street expects its third-quarter EPS to rise 175% YoY to $0.11. Further, they expect its EPS to rise 62.5% YoY to $0.62 in 2019 and 59.1% YoY in 2020.
Article continues below advertisement
Analysts' ratings and technical readings
Among the 29 analysts covering Shopify stock, 16 have "buy" ratings—unchanged from last month. About 11 analysts have "hold" ratings on SHOP—unchanged from last month. Only two analysts have "sell" ratings on the stock—up from one last month. Many hedge funds and institutional investors are also optimistic about SHOP.
Shopify has a 14-day RSI (relative strength index) score of 39.33, indicating that investors are neutral on the stock. An RSI of above 70 suggests that a stock is in "overbought" territory, while an RSI of below 30 suggests that a stock is "oversold."
On October 22, Shopify stock closed near its lower-range Bollinger Band level of $297.07. This value denotes that the stock is in "oversold" territory.
Recently, it closed below its 20-day moving average of $320.28, its 50-day average of $344.74, and its 100-day average of $331.23. A stock's falling below its moving averages signals a bearish sentiment.
Conclusion
The technical readings show that the stock is currently in "sell" territory in the near term. However, we can't ignore the fact the company has performed remarkably in the past few quarters. It also has an upbeat forecast for full-year revenue. Shopify is making efforts to take on its rival Amazon. Many hedge funds, as well as Mad Money's Cramer, are also betting on the stock. Amid the positives, we believe investors can pick up SHOP for long-term gains.
Sneha Nahata does not own any Shopify shares.