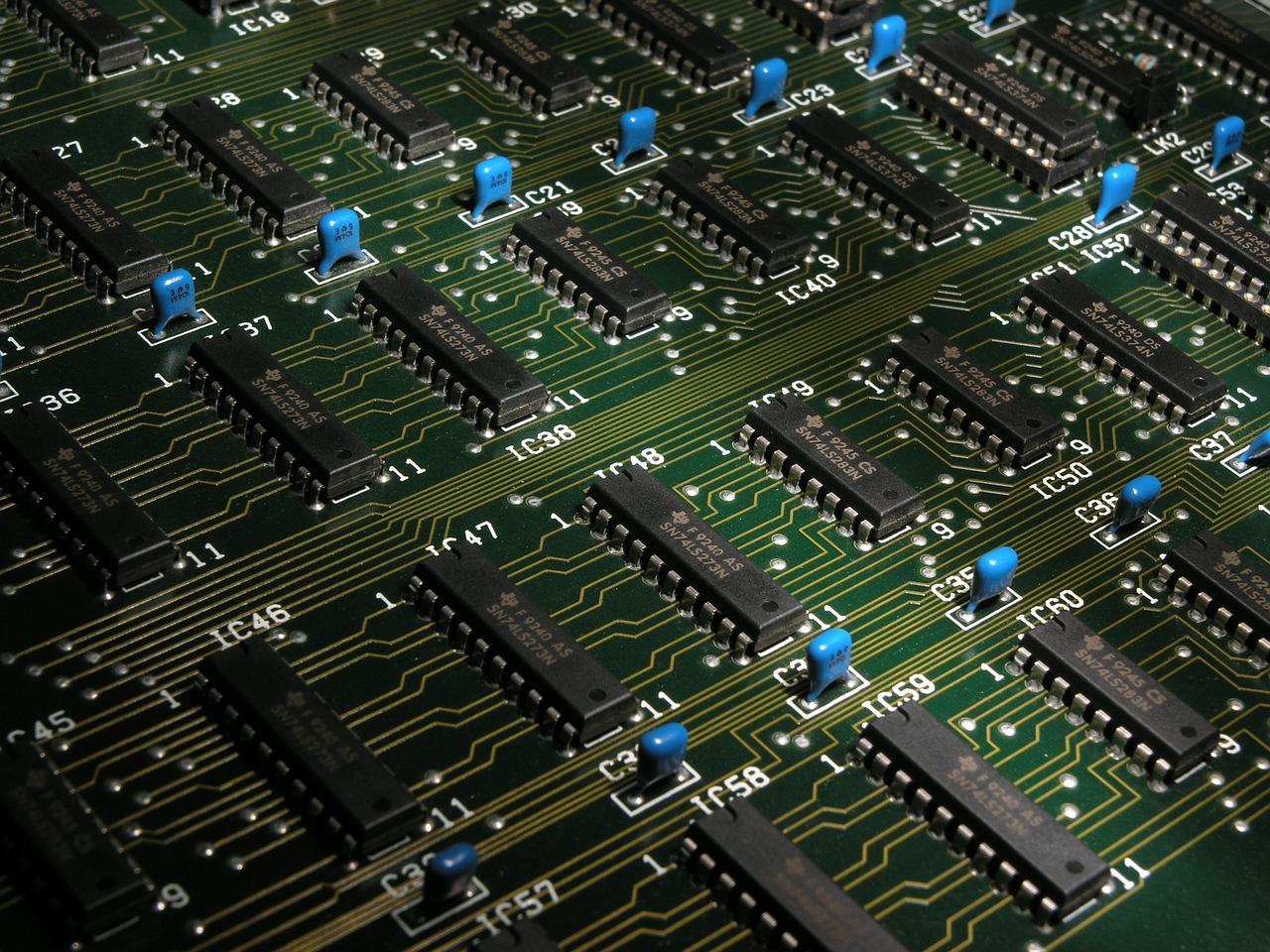 Semiconductor Earnings Watch: TER and LRCX
By Puja Tayal

Nov. 20 2020, Updated 4:25 p.m. ET
This week, semiconductor equipment suppliers Teradyne Inc. (TER) and Lam Research (LRCX) will report their quarterly earnings. Also, their earnings will hit stock prices of its peers Applied Materials (AMAT), KLA Corporation (KLAC), and ASML Holding (ASMLF). This is because equipment suppliers earn revenue from semiconductor capital sending.
Taiwan Semiconductor Manufacturing Company Limited (TSM), the world's largest foundry, grew capital spending from $11 billion to about $14 billion. The foundry will use this capital to grow capacity. Also, the company plans to meet the growing demand for its 7nm (nanometer) process node. More spending by foundries will boost equipment orders, driving revenues of the above equipment suppliers.
Article continues below advertisement
However, the semiconductor equipment market remains subdued as memory chipmakers have reduced their capital spending to address oversupply. Micron Technology (MU) lowered its fiscal 2020 capex to $7.5 billion from fiscal 2019's $9.1 billion. Hence, equipment suppliers are reporting revenue declines. But the rate of decline might slow. This is because an increase in foundry orders could offset the decrease in memory orders.
Can semiconductor Teradyne stock rise after Q3 earnings?
Teradyne supplies automatic test equipment that helps semiconductors and smart device companies bring their products to market faster. The first half is strong for Teradyne, especially the second quarter, as most chip and device companies launch their products in the third quarter.
In the second quarter of 2019, the company's revenue of $564.2 million beat analysts' estimate of $536.7 million by 5%. Such strong upside grew Teradyne's stock by 20% after the Q2 earnings on July 24. Also, it's been one of the best performing semiconductor stocks of 2018. This stock is growing by 85.7% YTD (year-to-date).
Article continues below advertisement
Q3 earnings report likely won't see double-digits
Teradyne is set to report its Q3 earnings on October 23. It is guiding revenues to fall 0.7% sequentially to $560 million at the midpoint. Analysts are bullish on Teradyne. Also, analysts expect it to report $565 million in revenue. Their bullish sentiment comes as chip companies are spending on networking and memory tests as the 5G (fifth generation) and AI (artificial intelligence) rollout. In turn, this is driving demand for advanced products. Looking at the overall industry's performance, Teradyne might meet analysts' estimates.
The semiconductor's stock is unlikely to rise by double-digits after the earnings release on October 24. This is because we do not expect any earnings beat. Also, the stock is already trading above its 50-day moving average at $58.93. This is 25.6x its trailing 12 months EPS (earnings per share). The stock is valued above the industry average price-to-earnings ratio of $21.2x. Also, this shows that investors have already priced in strong EPS. Hence, a double-digit increase in stock price is unlikely.
Article continues below advertisement
Will Lam Research revenues decline in Q1 2020?
Lam Research supplies wafer fabrication equipment to memory and logic chip makers and foundries. Memory capital spending is expected to fall by 20% or $10.4 billion YoY to $41.6 billion in 2019. This is according to data from IC Insights.
The semiconductor company took a bigger hit than its peers AMAT and KLAC. This is because it has the highest exposure to the memory market of ~80%. Lam's revenue fell 24.4% YoY (year-over-year) to $2.36 billion in the fourth quarter of fiscal 2019. Lam's revenue decline was greater than AMAT's 20% decline and KLAC's 18% growth.
Wall Street analysts expect semiconductors to meet guidance
Lam will report its fiscal 2020 first-quarter earnings on October 23. The company has guided a revenue decline of 7.7% YoY to $2.15 billion for the quarter. The Wall Street analysts expect the company to meet its guidance. Lam Research has been among the best performing semiconductor stocks of 2019, rising 69% YTD. We don't expect any strong upward movement in LRCX stock after the earnings release.
If Lam misses revenue and earnings estimates, we might see big dips in the stocks of KLAC and AMAT. The opposite is true if Lam earnings beat estimates. This quarter is expected to be weak for the semiconductor equipment suppliers with large exposure to memory.