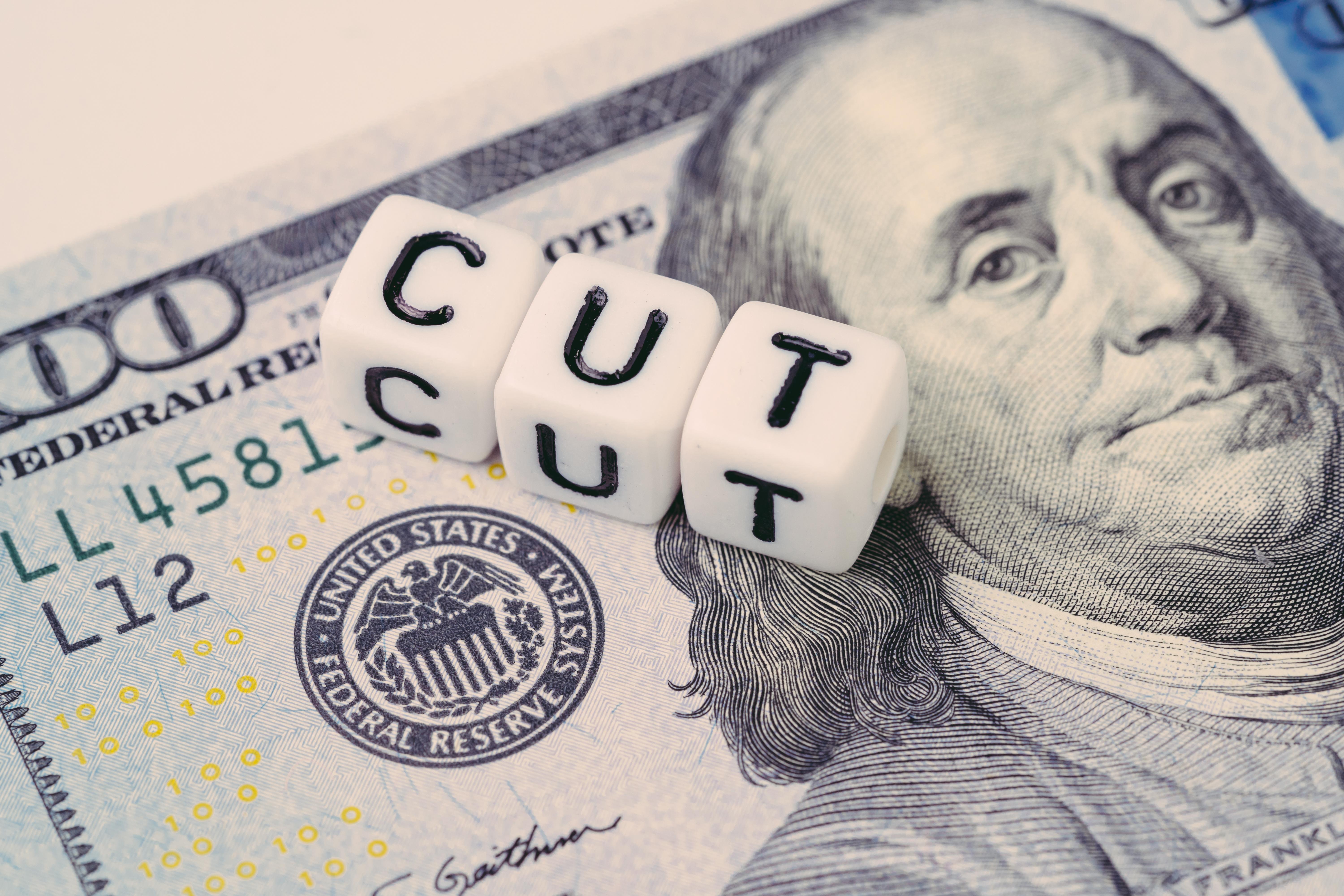 PMI Data Sees Trump Blame the Fed: Is He Right?
By Mike Sonnenberg

Oct. 2 2019, Updated 12:14 p.m. ET
On October 1, the ISM (Institute of Supply Management) released the PMI (purchasing managers' index) data for September. At 47.8, the PMI reading pointed to a contraction in US manufacturing activity. The reading was at its lowest level since 2009, sparking recession fears. As a result, US markets saw a sell-off after opening higher on the day.
The S&P 500 lost 1.23% yesterday, while the industrial-focused Dow Jones closed 1.28% lower. The tech-heavy Nasdaq ended yesterday with a 1.13% loss. Futures on all three indexes were trading lower today at 5:25 AM ET.
Article continues below advertisement
US industrial powerhouses were at the heart of the sell-off. General Electric (GE) lost 3.7% yesterday. GE stock was also down 0.75% today in premarket trading at 5:33 AM ET. A recession could destabilize GE, which is on a transformation path under CEO Lawrence Culp. Boeing (BA) underperformed the Dow Jones Index yesterday with a 1.45% fall. The stock was trading 0.45% lower in premarket trading at 4:58 AM ET today.
Trump blames the Fed for recession signals
In his customary fashion, President Donald Trump was quick to put the blame on the Fed and Chair Jerome Powell. He tweeted, "As I predicted, Jay Powell and the Federal Reserve have allowed the Dollar to get so strong, especially relative to ALL other currencies, that our manufacturers are being negatively affected. Fed Rate too high. They are their own worst enemies, they don't have a clue. Pathetic!"
Article continues below advertisement
This isn't the first time Trump is blaming the Fed. In the past, he's demanded substantial rate cuts from the Fed to weaken the dollar to help US exporters such as Boeing, Caterpillar (CAT), and Deere & Company (DE). High interest rates result in a stronger US dollar as more capital flows into the US in search of yields. The strong US dollar means that it costs more for foreign importers to buy US goods in their local currencies, reducing the competitiveness of these companies.
We believe Trump is missing a few points in blaming the Fed for manufacturers' woes and recession signs.
US exports could have grown without the trade war
The raging US-China trade war seems to be the biggest worry of manufacturers around the world. This worry is reflected in the fact that the global manufacturing PMI was also in a contraction zone in September.
The US Census Bureau's July trade data shows that the increase in US exports to other countries was more than offset by a drop in exports to China. In the first seven months of 2019, total US exports fell by $9.5 billion. During the same timeframe, exports to China saw a drop of $13.5 billion. Thus, excluding China, US exports to the world actually grew during the period. We have reason to believe that US exports could have increased in the absence of the trade war.
Article continues below advertisement
In July, Caterpillar said that its Asia-Pacific construction segment's sales dropped 22% in the second quarter mainly because of lower demand from China. Caterpillar shares dropped 3.12% on October 1 and were down 1.1% in premarket trading at 5:52 AM ET today. In its second-quarter earnings release, Deere said, "Ongoing concerns about export-market access, near-term demand for commodities such as soybeans, and a delayed planting season in much of North America are causing farmers to become much more cautious about making major purchases." Caterpillar's and Deere's comments point to the trade war.
Trump's comments ignore Boeing's worries
In the past, President Trump has said that the strong dollar is hurting Boeing and others. It's true that a weaker dollar could help Boeing better compete with Airbus. However, these comments ignore Boeing's troubles related to the 737 Max. The company's problems are more about market positioning and regulation than costs. Boeing commanded higher margins than Airbus before the 737 MAX crisis. Boeing can afford to engage in a price war in the short term even if the dollar is strong.
Article continues below advertisement
Trump's comments and the auto sector
Most US automakers are struggling due to slowing global growth and changing consumer preferences. The slowdown in China has also affected US carmakers. General Motors reported 12% lower sales in China in the second quarter. GM's sales and market share in the home market are falling. In the first seven months of 2019, GM sold 48,000 fewer cars than in the corresponding period in 2018. Ford (F) sold 31,000 fewer cars in the US in the same period. On the other hand, Tesla's (TSLA) unit sales have more than doubled.
A weaker dollar may not help automakers export more cars. This is especially true when the trade war is about to hamper US automakers in a big way. China is scheduled to levy 25% tariffs on US-made cars starting on December 15. While GM and Ford may feel the heat from the tariffs, Tesla has already found a way around them—at least partially.
Tesla is building a Gigafactory in China to produce its Model 3 to cater to the local market. This way, it will save on costs and escape tariffs on its China-made Model 3s. However, it will still be subject to tariffs on its other models.
Article continues below advertisement
Low interest rates don't necessarily help 
Europe, where interest rates are negative, is still struggling with manufacturing and battling recession worries. Germany, its biggest economy (and a manufacturing powerhouse), saw its manufacturing PMI drop to a ten-year low in September. The drop in its PMI has sparked German recession worries. The Eurozone's PMI remains in the contraction zone.
Japan is another example of a manufacturing powerhouse with negative interest rates. Japan's manufacturing PMI was also in the contraction zone in September.
Thus, Trump's argument that the Fed's decision is negatively affecting manufacturers may not be valid.
Recession signs: Focus on the Fed
The Fed is going to meet again at the end of the month to decide on the course of interest rates. By putting the blame for the weak manufacturing PMI on the Fed, Trump seems to be trying to push it to go for a higher interest rate cut.
With recession signs flashing, the Fed may be forced to consider becoming more accommodative. However, a big rate cut looks to be off the menu.