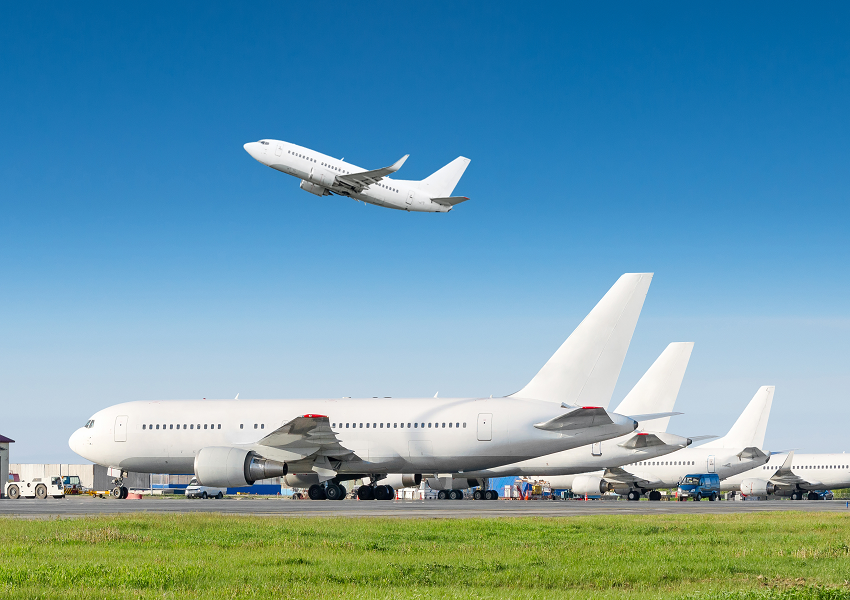 Pilots Don't Expect Boeing's MAX to Return before February
By Anirudha Bhagat

Oct. 16 2019, Published 1:24 p.m. ET
The Southwest Airlines Pilots Association (or SWAPA) doesn't expect the return of Boeing's 737 MAX planes before February 2020, Reuters reported on October 14. SWAPA is a union for Southwest Airlines (LUV) pilots.
SWAPA's expectation of the MAX's return is several weeks longer than the projections made by Boeing and Southwest. While Boeing is working toward a return to service in the fourth quarter, Southwest hopes to resume MAX service in early January.
Article continues below advertisement
Timeline
The union stated that the February timeline looks feasible, given the extensive work that Boeing (BA) needs to accomplish to resolve the safety concerns associated with its MAX planes. Notably, the Boeing 737 MAX aircraft has faced a global flying ban since mid-March following two fatal crashes within five months. Since then, the company has been working on fixing the software failure in the MAX's flight-control system, which caused the two accidents.
According to Reuters, it is unlikely that Boeing would be able to conduct a certification test flight of the updated software until early November. We believe there is little chance that the aircraft manufacturer could achieve its fourth-quarter target of the 737 MAX's return.
Global regulators would require weeks to give their final certification following the test flight. After that, airlines would need approximately six weeks for the necessary maintenance work on the grounded Boeing MAX planes as well as pilot training.
Earlier this month, SWAPA sued Boeing, alleging that it "deliberately misled" Southwest and its pilots, Reuters reported. The union demanded $100 million in compensation for its pilots' lost wages. However, Boeing believes that the lawsuit "is meritless and will vigorously defend against it."
Regulators' rift could delay Boeing MAX return
The Southwest Airlines pilot union also stated that friction among regulators could cause further delays in the certification process. According to Reuters, SWAPA noted, "The timing here may be influenced by geopolitical disagreements and tensions; however, we are hearing some indications that those issues are being resolved."
On October 8, the Wall Street Journal reported a rift between the American and European aviation regulators. Citing anonymous sources, the report revealed that the two parties disagree about Boeing's proposed fixes to the MAX's flight-control system. According to the report, the EASA (European Union Aviation Safety Agency) noted that American regulators and Boeing hadn't "adequately demonstrated the safety of reconfigured MAX flight-control system."
Article continues below advertisement
A rift between these regulators could cause further delays in the certification process. On September 3, Reuters revealed that global regulators have traditionally relied on each other's judgment for certifying a plane. According to the report, "But international regulators have indicated they will pursue their own analysis of the 737 MAX and Boeing's proposed updates, after the FAA suffered a dent to its credibility following 737 MAX crashes."
Last month, the US Office of Special Counsel's report alleged that the FAA's 737 MAX safety inspectors weren't qualified to assess pilot training or qualifications for this aircraft. The agency also faces criticism for delegating crucial technical MAX evaluations to Boeing.
Several global regulatory bodies, including from Europe, China, and Canada, have decided to conduct an independent review. Individual scrutiny would take much more time than a single certification process. So, we don't expect to see the Boeing 737 MAX flying again this year.
MAX grounding hurt airlines
The ongoing troubles with the Boeing MAX aircraft are impacting airlines too. There were over 370 Boeing MAX jets in operation before the global flying ban. In the US market, Southwest Airlines, American Airlines (AAL), and United Airlines together own 72 MAX planes.
Since the grounding, these three US carriers have recorded over 45,000 flight cancellations and millions of seating capacity losses. According to the OAG estimate, the three US airlines would lose 6.3 million in seating capacity and $600 million in profit if the MAX remains grounded through October.
Southwest Airlines, which owns 34 MAX aircraft, is recording over 200 daily flight cancellations. Since mid-March, it has faced over 30,000 flight cancellations. In the second quarter, the company had booked an impact of -$175 million in pretax income. The company recorded a 3.6% Yoy decline in its total seating capacity.
The 737 MAX's grounding is also causing delays to Southwest's Hawaiian Island expansion plan. The company received approval for this route in March. Previously, Southwest had planned to fly only MAX aircraft on this route due to its fuel efficiency.
Southwest was also scheduled to receive shipments of 41 additional MAX jets from Boeing this year. However, the flying ban has delayed Southwest's plans. The company now intends to expand in the region with its older Boeing 737-800 fleet.
American Airlines, which owns 24 MAX planes, is facing 115 daily flight cancellations. Last week, the company removed all its MAX aircraft from its flying schedule until January 16.
AAL also noted that the removal of the 737 MAX from its flying schedule would cause 140 daily flight cancellations starting in November. American Airlines expects the MAX grounding to hit its Q3 pretax income by $140 million.