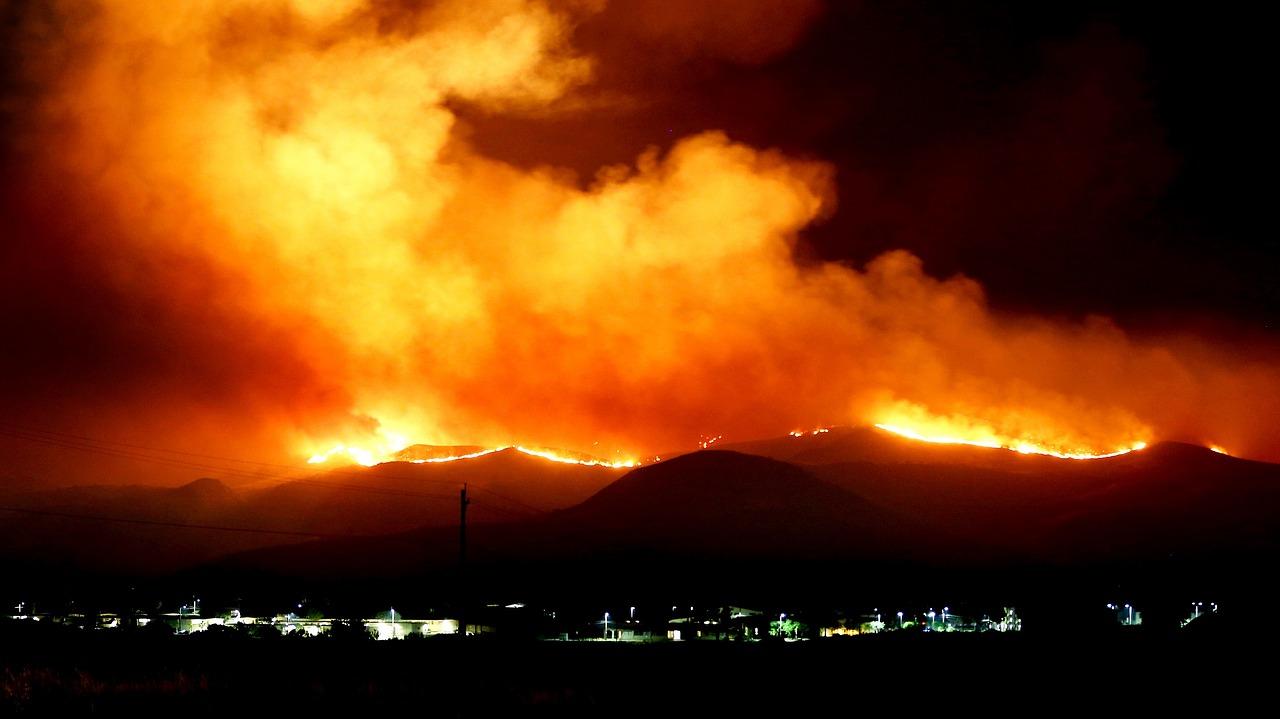 PG&E: As Wildfires Rage On, Investors Get Burned
By Vineet Kulkarni

Oct. 28 2019, Updated 4:24 p.m. ET
PG&E's (PCG) troubles are multiplying by the day. Last week, the bankrupt utility disclosed that one of its transmission lines had malfunctioned just before the Kincade Fire broke out in Sonoma County, prompting PG&E stock to fall more than 30% on Friday. However, fire inspectors have not yet determined the Kincade Fire's cause. PG&E is already facing strong criticism for wildfires in 2017 and 2018. The recent fires suggest the utility's path to escaping bankruptcy could become more difficult.
Peer utilities also felt some heat on Friday. Sempra Energy (SRE) stock fell almost 3%, while Edison International (EIX), the smallest of the state's three utilities, fell 9%.
Article continues below advertisement
Will Warren Buffett buy PG&E?
California governor Gavin Newsom told Bloomberg on Saturday that he wants Warren Buffett to bid for PG&E. He said, "We would love to see that interest materialize, and in a more proactive, public effort." Buffett's Berkshire Hathaway has heavy exposure to utility operations, and Buffett was in the race to acquire Texas-based electric company Oncor a couple of years ago. However, Sempra Energy outbid it. Whether the visionary investor finds the stricken utility attractive remains to be seen.
More blackouts
PG&E has been implementing a widespread power outage as a precautionary measure. Wildfire risk increases amid dry and windy weather. However, its alleged involvement in the latest fires puts the utility's blackout efforts into question.
The California Department of Forestry and Fire Protection held PG&E's equipment responsible for last year's fires. The "Camp Fire," the deadliest in the state's history, killed 85 people and destroyed thousands of structures in northern California. PG&E filed for Chapter 11 bankruptcy in January after estimated liabilities related to the fires ballooned beyond $30 billion.
Article continues below advertisement
More troubles for bankrupt PG&E
PG&E is grappling with multiple challenges, and there seems to be no respite for its shareholders. This month, a bankruptcy court judge ordered it to consider a restructuring plan from its bondholders, which include Elliott Management and Pacific Investment Management.
The decision was a big setback to PG&E's existing shareholders, as its current management won't have a say in the utility's shakeup. Importantly, analysts fear the bondholders' plan could win, which might completely wipe out shareholders' value. Since the verdict, PG&E stock has fallen more than 55%.
PG&E recently noted that it would take about a decade for the company to reach a point where widespread safety outages aren't necessary when fire risk is high. PG&E's planned shutdowns could be a gain for some, though. Many inverter makers are looking to make the most of the outage by PG&E, which serves 16 million people. Generator maker Generac Holdings (GNRC) hit an all-time high last week amid PG&E's precautionary shutoffs, and the stock has surged more than 18% in the last three weeks. Last week, Tesla (TSLA) CEO Elon Musk tweeted about gaining from PG&E's shutoffs.
PG&E's stock action
This year, PCG stock has been the most volatile among utilities. Although utilities are generally stable and slow-moving, PCG stock fell from $50 to $5 early this year before the company filed for bankruptcy. It then surged close to $25 in June. As of October 25, its implied volatility had reached almost 200%, compared with utilities' average volatility of 12%. PCG's volumes have increased significantly as well. On Friday, almost 70 million shares exchanged hands. In contrast, its three-month average daily trading volume was 11 million. PG&E has fallen almost 80% this year, whereas peers Sempra and Edison International have soared 35% and 18%, respectively.