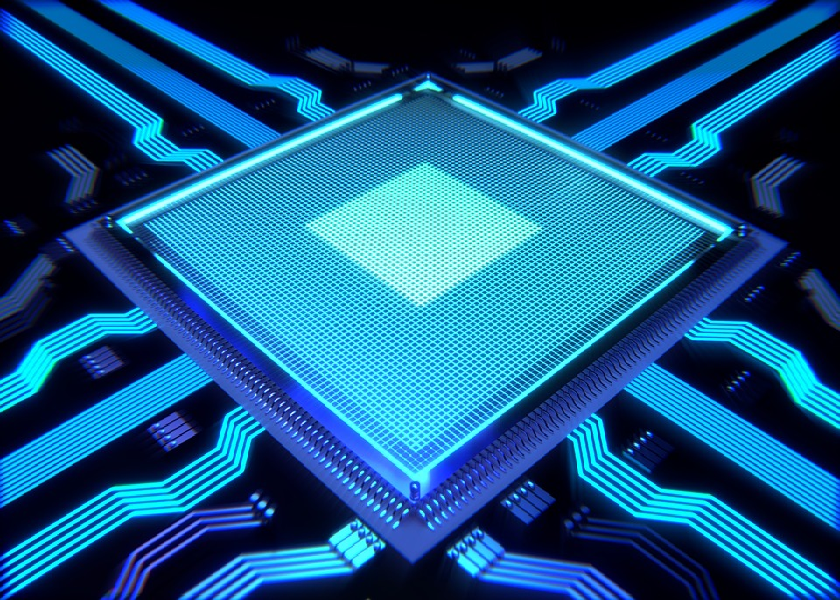 Micron Stock: Why Analysts Think It Is Undervalued
By Sophia Nicholson

Oct. 14 2019, Published 5:57 p.m. ET
Micron (MU) stock was up 4.21% on Friday and closed at $45.10. The stock was trading 12.2% below its 52-week high of $51.39. Meanwhile, the stock was trading 58.9% above the 52-week low of $28.39. At Friday's closing price, Micron had a market capitalization of $49.9 billion.
Micron stock jumped on Friday after the US and China reached phase one of the trade deal. Like Micron, semiconductor stocks Advanced Micro Devices (AMD), Marvell (MRVL), NXP Semiconductors (NXPI), Qualcomm (QCOM), Broadcom (AVGO) and Intel (INTC) also rose on trade deal optimism. The Dow Jones gained over 300 points (or 1.21%) on Friday. The S&P 500 and the Nasdaq Composite also grew 1.09% and 1.34%, respectively, on what Presidential Trump called a "very substantial" deal.
Article continues below advertisement
The chipmaker is cyclical and surges in an upturn, while it slides during the downturn. On a year-to-date basis, Micron has gained around 42.1%. The stock has outperformed NVIDIA, Qualcomm, Intel, and Broadcom, which have returned 39.6%, 37.6%, 13.1%, and 11.5%, respectively, this year. Among Micron's peers, AMD and Marvell have gained 61.2% and 48.9%, respectively. The S&P 500 has gained 18.5% YTD.
Micron stock is undervalued in relation to its peers
Micron stock appears undervalued in comparison to its peers, considering the enterprise-value-to-revenue metric. The chipmaker has an EV-to-revenue ratio of 2.36x for the upcoming fiscal year. In comparison, the EV-to-revenue ratios of Intel, AMD, and NVIDIA were 3.57x, 4.82x, and 9.91x, respectively.
Analysts expect Micron's revenues to fall 11.5% in fiscal 2020 (ending in August) to $20.7 billion. Its sales could improve significantly by 21.0% in fiscal 2021 to $25.1 billion. The company's adjusted earnings are also expected to decline by around 60% in fiscal 2020.
Article continues below advertisement
However, Micron's earnings are expected to grow over 100% in fiscal 2021. We believe the recovery in the chip pricing would boost its earnings growth in fiscal 2021. Analysts are also upbeat on the improvement of memory chips. During Q4, Micron CEO Sanjay Mehrotra confirmed that the memory chip market is likely to revive despite trade uncertainties.
Micron reported better-than-expected Q4 earnings results last month, but the trade war fears significantly impacted the sales. Micron also gave disappointing first-quarter of fiscal 2020 guidance. The company expects 2.7% sequential revenue growth in Q1 but expects its earnings to fall 18% sequentially.
Analysts' recommendations and target price
Among the 35 analysts covering Micron stock, 21 gave a "buy" rating on the stock—unchanged from last month. Elevent analysts gave a "hold" rating on the stock, up from 10 last month. Only three analysts gave a "sell" rating on the stock—unchanged from last month.
Currently, analysts have a 12-month average target price of $54.48 on Micron stock. On October 11, the stock was trading at a discount of 18% to analysts' 12-month target price. The median target price was $55.00 on the same date.
Article continues below advertisement
Technical level
With a 14-day RSI (relative strength index) score of 48.94, the stock looks neutral at the current level. Notably, an RSI number above 70 indicates that a stock is in "overbought" territory, while an RSI level below 30 means that the stock is in the "oversold" area.
On October 11, Micron stock closed near its Bollinger Band middle-range level of $46.15, which indicates that it has neither been overbought nor oversold.
Recently, Micron stock closed below its 20-day moving average of $45.89 and its 50-day moving average of $45.45. Micron stock falling below the 20-day and 50-day moving average signals bearish sentiment in the stock. However, the stock is trading 7% above its 100-day moving average of $42.13.
If we look at the indicators, we prefer to take a "wait and watch" approach for Micron stock. Although the US and China have reached a trade deal, there remains uncertainty regarding a tariff hike in December.
We believe that Micron, as well as other chip stocks, might face more challenges in the near term, if the Trump administration continues its 15% tariff hike on December 15. On the contrary, a delay in China's tariffs or a trade truce related to the upcoming tariffs might benefit the stocks of these chipmakers.