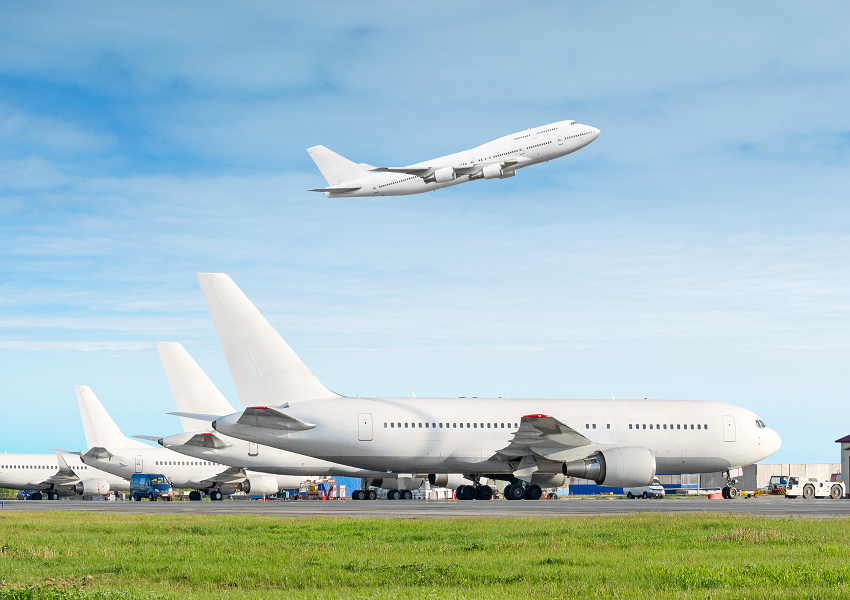 MAX Crisis Costs Boeing Multi-Billion-Dollar Order Loss
By Anirudha Bhagat

Oct. 28 2019, Updated 2:17 p.m. ET
Last week, Boeing (BA) lost a multi-billion-dollar order to its arch-rival Airbus. There's still uncertainty about the 737 MAX's return. Spirit Airlines (SAVE), a low-cost carrier, chose Airbus over Boeing for its 100 narrow-body plane requirements.
According to the agreed Memorandum of Understanding, the contract provides Spirit Airlines an option to order an additional 50 aircraft. The deal is worth $12 billion at the 2018 list price, according to a CNBC report on October 24. However, the report stated that the company would have negotiated for a considerable discount.
The new order contract includes a combination of Airbus's narrow-body aircraft–A319, A320, and A31 models. The planes will all be delivered by 2027. According to Spirit Airlines' press release, adding new aircraft will expand the company's operations across the Americas and the Caribbean.
Article continues below advertisement
MAX crisis hurt Boeing's jet orders
The latest Airbus order is a big blow for Boeing. The company shows signs of business losses due to the MAX grounding. Reportedly, Spirit Airlines evaluated the two aircraft manufacturers for its narrow-body plane requirements over the last year. However, due to uncertainty about the 737 MAX's return, Spirit Airlines ditched Boeing for Airbus.
Notably, Boeing's 737 MAX has faced a global flying ban since mid-March following two fatal accidents within five months. The company is still working with global regulators to fix the flight control problem, which caused the two crashes.
Boeing expects to fix the problem and receive safety certifications by the end of this year. However, we're concerned that the 737 MAX's return to the skies might get delayed due to more scrutiny and friction between global regulators.
As a result, global air carriers aren't placing orders for the troubled jet. During the Paris Air Show in June, British Airways wanted to buy 200 MAX planes. However, the company hasn't confirmed the order yet. Since the global flying ban, Boeing has only received one request for its 737 MAX plane.
So far, Boeing's overall commercial aircraft orders have fallen significantly this year. From January to September, the company had net jet orders of -84 jets. The net aircraft orders reflect 200 MAX order cancelations from India-based Jet Airways due to its bankruptcy. Excluding the impact from the Jet Airways cancelation, Boeing had orders for 116 jets—down 82% from 642 orders during the same period in 2018.
Article continues below advertisement
Big win for Airbus despite a tariff hike
The multi-billion-dollar order from Spirit Airlines is a big win for Airbus despite a tariff on its aircraft. On October 2, President Trump imposed 10% import duties on Europe-made Airbus planes. The new tariffs came after the US won a 15-year case against the European Union for providing illegal subsidies to Airbus.
Import duties on Europe-made planes have made Airbus aircraft more expensive. As a result, the company struggled to get new orders from US carriers. Several US carriers have hundreds of pending orders worth billions of dollars with Airbus. Delta Air Lines (DAL), American Airlines, and JetBlue Airways (JBLU) have approximately 254, 114, and 154, respectively, unfilled orders with Airbus.
Therefore, various US airlines have urged Airbus to secure their aircraft delivery from the latter's Mobile, Alabama facility. During the third-quarter conference call on October 24, American Airlines' CFO Derek Kerr said, we'll "talk to Airbus, to try to get them out of Mobile." Spirit Airlines CFO Scott Haralson, during the third-quarter earnings conference call, said that the company is "working with Airbus to mitigate."
Boeing's growth intact with MAX return
The 737 MAX's quick return to the skies is necessary for Boeing's growth prospects. Notably, the model accounts for nearly 70% of Boeing's overall commercial airplane deliveries. Also, the aircraft contributes to almost 30% of the company's total operating profit.
However, since the flying ban, the shipments of Boeing's fast-selling jet have been frozen completely, which hurt its financials. According to Boeing's latest third-quarter results, the total cost of the 737 MAX grounding has reached $9.2 billion. The costs include estimated compensation expenses to 737 MAX customers and increased production costs due to lower output.