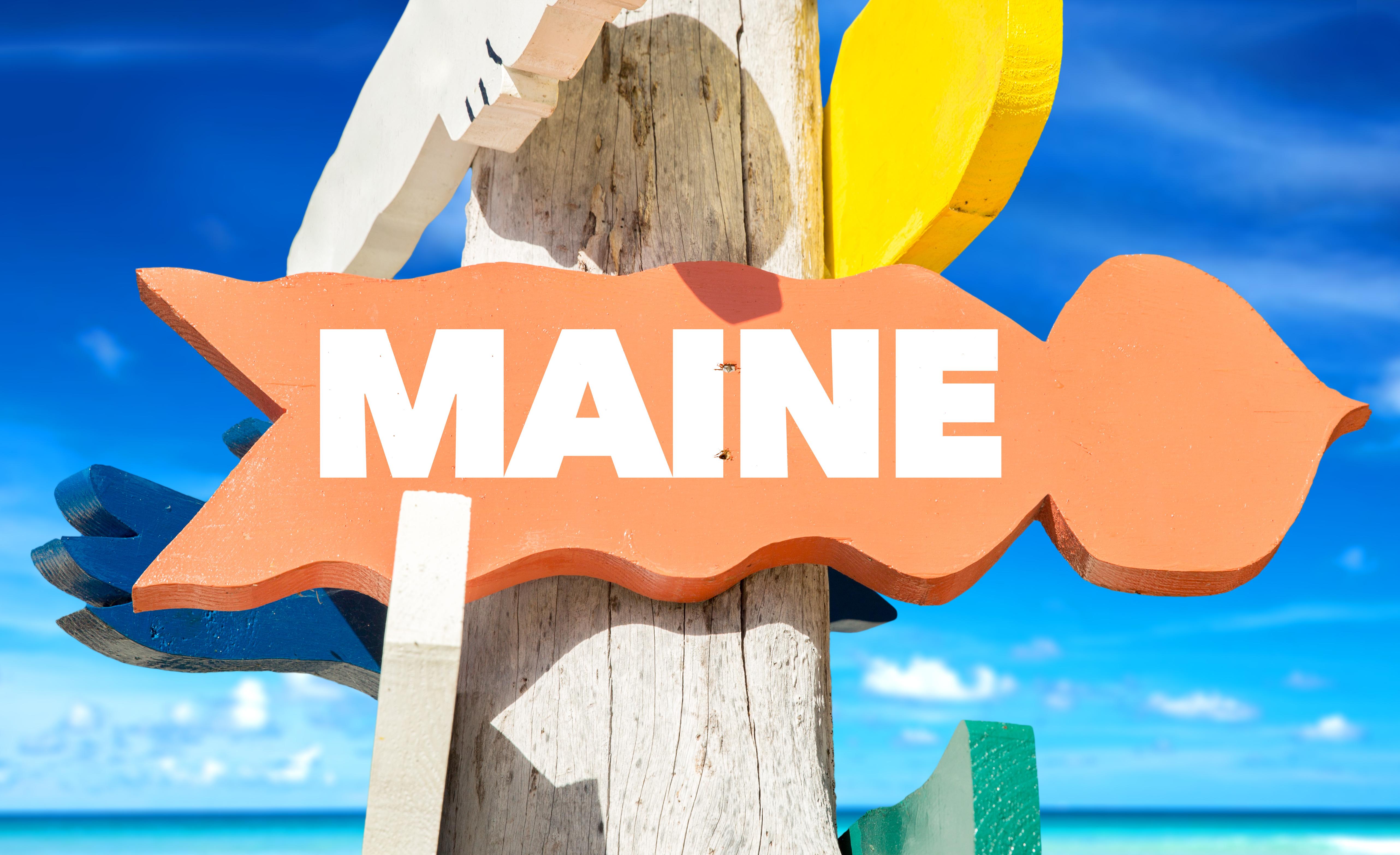 Marijuana in Maine: Adult-Use Sales to Pick Up
By Sushree Mohanty

Oct. 8 2019, Updated 1:50 p.m. ET
Marijuana legalization is picking up steam in the US. Maine legalized it for recreational use in 2016, but retail sales for adult-use products weren't expected to begin until 2020. It's now confirmed that Maine could see preferred products hitting the market by March 2020.
Article continues below advertisement
Recreational marijuana products now available
On October 3, an ABC News report said that David Heidrich, a spokesperson for Maine's Office of Marijuana Policy, said the legislature had passed a key act that's now in effect. The new changes to Maine's Marijuana Legalization Act will allow for the acceptance of applications for retail marijuana sales by the end of 2019.
Heidrich also said that the state expects revenue from recreational marijuana sales by March 15, 2020, upon approval. Customers will be able to purchase their choice of products from retail stores.
In other news, while Maine is preparing to generate revenue from weed sales, any new businesses should get their products tested and approved by a licensed facility. Currently, Maine has only two licensed facilities. Workers in the state are worried that if sales pick up, it will be difficult to manage traffic volume.
The absence of more licensed facilities could pose a challenge in the state, which is large. Demand for recreational marijuana is high, and Maine has been waiting for quite a while now. However, Nelson Analytical Laboratory Director Lorri Maling said, "So there's going to be a little bit of bottleneck there, but hopefully we can work with the state, and work with other labs, and get it going so everybody has enough product to sell."
Article continues below advertisement
Cannabis laws in Maine
Maine has opened medical marijuana dispensaries since marijuana was legalized. However, recreational dispensaries faced some hurdles after Governor Paul LePage stood against them in 2017, citing conflicts with federal law. Currently, the following is true under Maine cannabis law:
Adults over 21 years of age can possess up to 2.5 ounces (70 grams) of marijuana.
Adults can also lawfully possess and cultivate up to three mature marijuana plants, 12 immature plants, and unlimited seedlings.
Consuming cannabis in public or on federal land is not allowed and illegal in Maine.
Recreational marijuana is allowed to be consumed on private property.
Canadian cannabis players expect to gain from recreational marijuana
Marijuana is illegal at the federal level in the US. However, 33 states have legalized medical marijuana. Only ten states and Washington, D.C., have legalized recreational marijuana. Canadian cannabis players are targeting these US states to generate revenue from recreational cannabis sales. Many other US states, such as Wisconsin, Pennsylvania, and South Dakota, are also getting set to legalize. Additionally, Washington, which legalized recreational marijuana in 2012, is making some changes to its marijuana laws to align with Cannabis 2.0.
Canada is set to legalize the second phase of recreational cannabis this month. The development will allow cannabis companies to expand into edibles, vapes, and concentrates.
After the edibles expansion, Aphria (APHA) is planning to diversify its portfolio by entering into the vaping market. It plans to introduce a broad portfolio of vapes and concentrate products through its alliance with PAX Labs. It also plans to expand its CBD (cannabidiol) market. The company is also developing and growing a range of CBD products in Germany this year.
Meanwhile, peer company Canopy Growth (CGC) (WEED) is planning to distribute its vaporizer products from its Storz & Bickel vaporizer business in the US. It also plans to expand its edibles market. Recently, Canopy Growth also acquired BioSteel Sports Nutrition to expand its CBD-based beverage product line. Canopy Growth stock lost 1.3% last week. Peer Aurora Cannabis (ACB) is also planning expansion into the edibles market.
In September, Canopy fell 2.5%, while Aurora declined 20.1%. Aphria fell 17%. At 12:31 PM ET, Canopy was up 2.0%, Aurora was up 1.8%, and Aphria was down 3.1%.
Last week wasn't great for the cannabis market. Most cannabis stocks suffered. Read Cannabis Sector: The Week in Review for October 3 to know more.
Stay tuned for more updates on the cannabis industry.