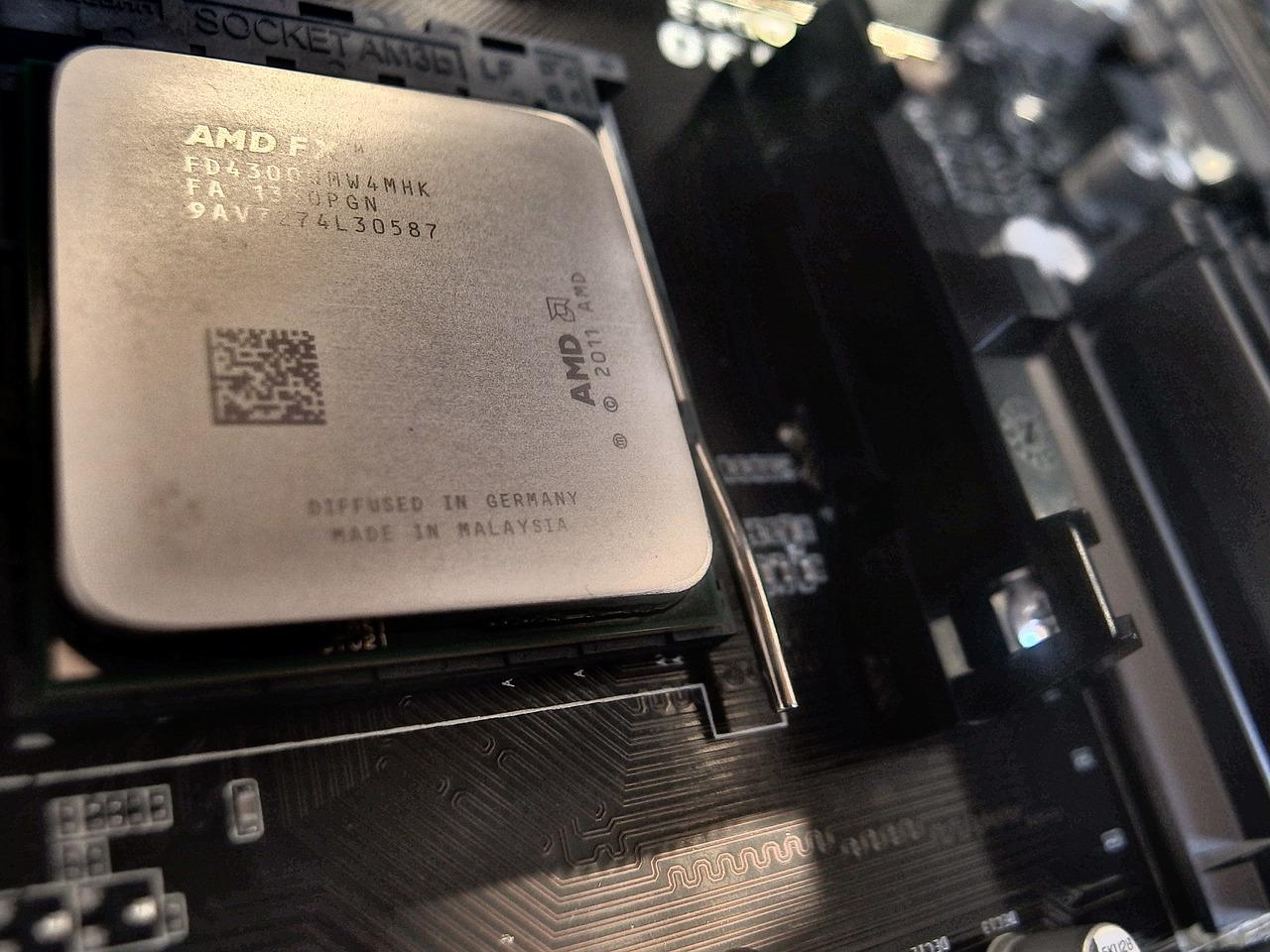 Lisa Su Addresses Analysts' Concerns around AMD
By Puja Tayal

Oct. 30 2019, Published 6:16 p.m. ET
Advanced Micro Devices (AMD) is among the most-hyped stocks, and its earnings prove that all the hype is worth it. AMD was the star attraction in the third quarter because of its 7nm (nanometer) product launches. It benefitted from positive reports around strong demand for its Ryzen 9 3900X CPUs and Intel's (INTC) CPU supply shortage.
However, some reports raised concerns among investors and hurt AMD stock. Among them were 7nm capacity constraints at TSMC (TSM) and the US ban on Huawei, Chinese supercomputing firms, and AI firms. AMD CEO Lisa Su addressed the above concerns on the third-quarter earnings call during the analyst Q&A.
Article continues below advertisement
Is AMD facing a supply shortage?
In September, DigiTimes floated rumors that AMD's 7nm foundry partner TSMC has extended lead times for its 7nm node by four months. This suggestion doesn't mean TSMC won't be able to deliver the capacity it promised to AMD. It only means that any future orders might face a four-month delay.
This rumor got worse when AMD's Ryzen 9 3900X CPUs were in limited stock at retailers. Moreover, AMD delayed the launch of its Ryzen 3950X CPU by two months to focus on meeting demand for the Ryzen 9 3900X.
When an analyst asked about the availability of 7nm wafers, Lisa Su said, "We essentially ramped three full product families, Ryzen, EPYC, as well as our Radeon Gaming product families in the third quarter and it went very well. And going into the fourth quarter and into 2020, I think, we feel very good about the availability of Rome, as well as the rest of our products."
Su's statement reassures investors that AMD won't face any supply shortage for its 7nm products in the near future. She also hinted that AMD will launch new products across its customer base in the fourth quarter and the first half of next year. Some of its upcoming products include its high-end desktop Ryzen Threadripper and Ryzen 9 3950X in November, 7nm Ryzen Mobile CPUs, and 7nm high-end Navi GPU for next-generation game consoles.
Article continues below advertisement
Did AMD gain from Intel's CPU shortage?
Another very hyped piece of news was about Intel's prolonged PC CPU supply shortage. PC demand rose higher than third-party estimates as Microsoft withdrew its support for Windows 7 in January 2020. This move encouraged many enterprises to upgrade to Windows 10 systems, driving PC demand.
Even Intel admitted, in its latest earnings, that supply shortages hampered its PC CPU volumes and, therefore, its PC CPU revenue. It's facing major shortages in low-value PC CPUs. Many analysts, including Gartner, believed AMD would cater to the low-margin CPU demand that Intel missed. This will boost AMD's CPU growth.
Responding to a question on Intel's supply shortage, Lisa Su said, "I would view that as mostly, again, it's pockets at the low-end. I don't think it's a significant driver of our business. Our business is driven primarily by our new platforms … and that's contributing to the positive mix, as well as the unit growth in the client business." She added, "And where we're seeing the highest demand is at the highest tier sort of in the Ryzen 9 and the Ryzen 7."
This statement clarified that Intel's supply constraints at lower-margin CPUs didn't boost CPU volumes for AMD. In fact, it's competing with Intel for higher-margin CPUs. This competition probably encouraged Intel and NVIDIA to start a price war with AMD.
Article continues below advertisement
Lisa Su explains the impact of the US Entity List on AMD
Between May and October, the US–China trade war accelerated as the two countries raised tariffs on each others' imports. The US also added several Chinese companies to the Entity List. Among the blacklisted firms were Huawei, five Chinese supercomputing, two video surveillance firms, and five AI startups. AMD was directly impacted by these bans, which included its data center customers and Chinese joint venture.
Responding to a question on the above trade bans, Lisa Su said, "As it relates specifically to China, we are well engaged there in both cloud and enterprise. Obviously there is a little bit of disruption due to some of the China customers that are on the entities list, and we follow that closely."
This statement shows that AMD EPYC CPUs received strong demand from Chinese customers. However, it could have seen an even higher uptick if not for the trade bans.
Speaking of the China trade war, Intel noted that it saw Chinese customers stockpile ahead of tariffs. So it realized $200 million in fourth-quarter data center revenue in the third quarter. When analysts asked if AMD experienced a similar trend, Su said, "When we look at, both the client and server business, I wouldn't say that we saw any significant pull-ins due to tariffs or other reasons." She also emphasized that any growth in the PC and server segment was because of new products.
AMD's strong 7nm demand
So AMD is seeing strong demand for its new 7nm products—irrespective of Intel's CPU supply shortage. The China trade war did impact sales of data center CPUs. But the loss from China's trade ban was offset by strong demand from other customers. AMD has sufficient capacity to meet the strong demand for its 7nm products across the Ryzen, Navi, and EPYC lineup.