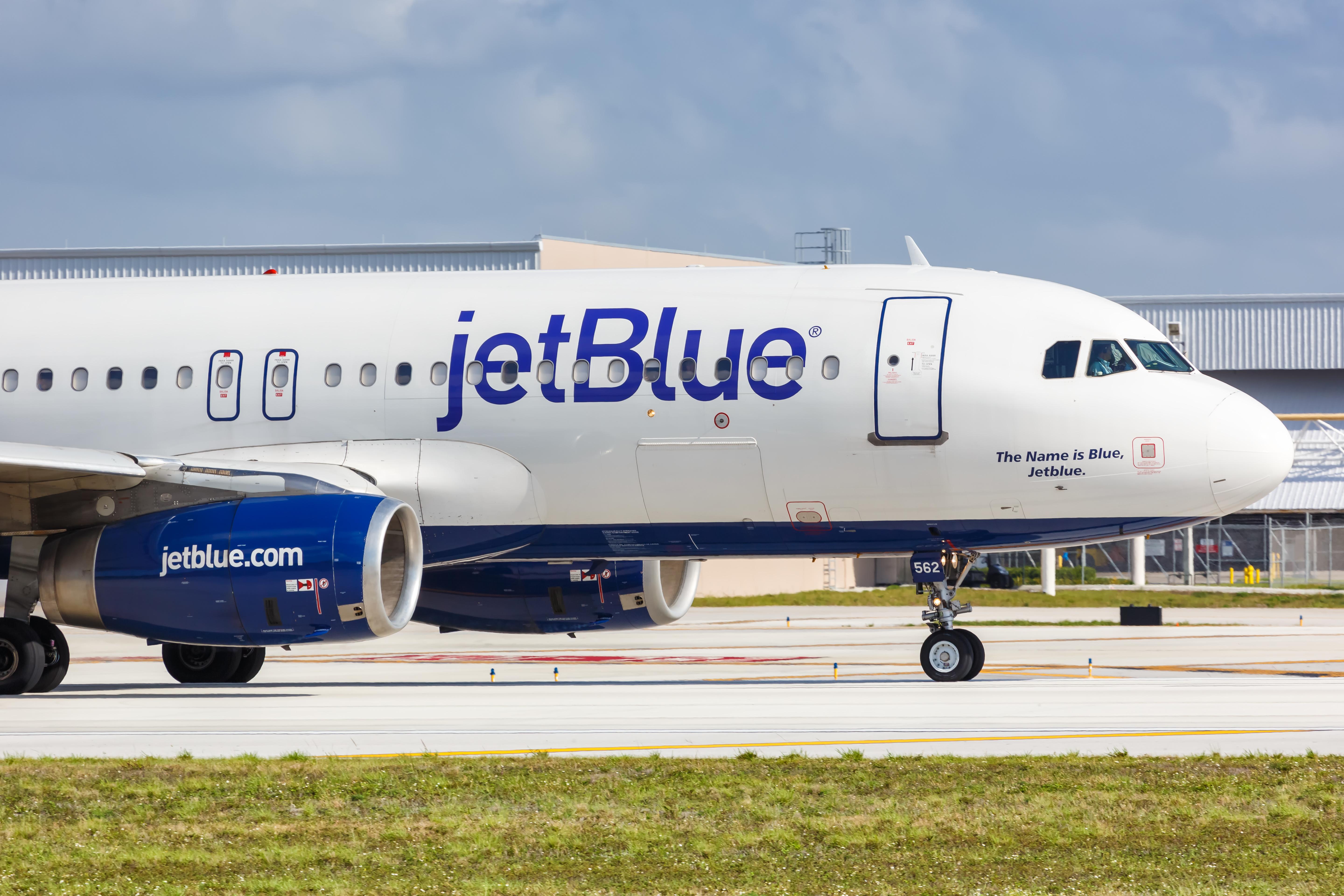 JetBlue Up, Alaska Air Down after JPM Rating Change
By Mike Sonnenberg

Oct. 28 2019, Published 2:58 p.m. ET
Today, JPMorgan Chase analyst Jamie Baker upgraded JetBlue (JBLU) stock to "overweight" from "neutral." The stock opened higher on the news and was up 2.24% as of 11:49 AM ET today. Baker also raised JBLU's price target to $24, which implies a 25% upside based on its current price of $19.18.
Analysts became more bullish on JetBlue after its earnings release. Of the 18 analysts covering the stock, eight now suggest "buy" (compared with five a month ago), eight suggest "hold" (versus 11 a month ago), and two suggest "sell." Their average target price has risen to $21.44 from $20.40 a month ago.
JPMorgan Chase also downgraded Alaska Air (ALK) from "overweight" to "neutral" and reduced ALK's price target to $76 from $79. Alaska Air stock was down 1.94% at $70.18 as of 12:10 PM ET today. Of the analysts covering the stock, nine suggest "buy," and six suggest "hold."
Article continues below advertisement
The effects of JetBlue's and Alaska Air's Q3 results
The rating changes for JetBlue and Alaska Air followed their third-quarter earnings releases. JetBlue published its Q3 earnings on October 22, beating analysts' revenue and EPS estimates. JetBlue's adjusted EPS rose 40% year-over-year to $0.59, surpassing analysts' forecast of $0.51. Its top line, cost efficiencies, and lower fuel costs boosted its earnings.
In the third quarter, Alaska Air's adjusted EPS of $2.63 beat analysts' estimate by $0.11. Its cost efficiencies and revenue, which was 8% higher, lifted Alaska Air's earnings. The carrier reaffirmed its 2019 guidance. Analysts' downgrade of Alaska Air was primarily because of its rich valuation.
This helped JetBlue and Alaska Air
As JetBlue and Alaska Air don't have any Boeing 737 MAX 8s in their fleets, they were saved from cancelations. JetBlue is a loyal Airbus customer, and Alaska Air has a mixed fleet, with 53 Airbus A320s.
In contrast, American Airlines (AAL), United Airlines (UAL), and Southwest Airlines (LUV) have canceled thousands of flights every month due to the 737 MAX grounding. Southwest has pushed back its estimate for the MAX 8's return to February, and United expects the aircraft to be back in service in January. United, which will have recorded over 10,000 cancellations by then, owns 14 MAX 8s.
American Airlines has also extended the MAX 8's grounding, until January 16. It has 24 MAX 8s in its fleet. The airline cancels 115 flights per day due to the grounding.
Is Delta Air Lines the best airline stock?
Delta Air Lines (DAL) has also escaped the MAX 8 crisis. In fact, its revenue rose due to other airlines' cancelations. Whereas Delta missed analysts' revenue estimate in the third quarter, it beat their EPS estimate by $0.06.
However, the airline may now be facing scaling issues. On October 1, Delta raised flight attendant and ground staff salaries by 4%.
In spite of its weaker-than-expected outlook, analysts like Delta. Of the 20 analysts covering the stock, 12 suggest "buy," and eight suggest "hold." Their average price target of $64.44 implies a 16.8% upside based on DAL's current price.