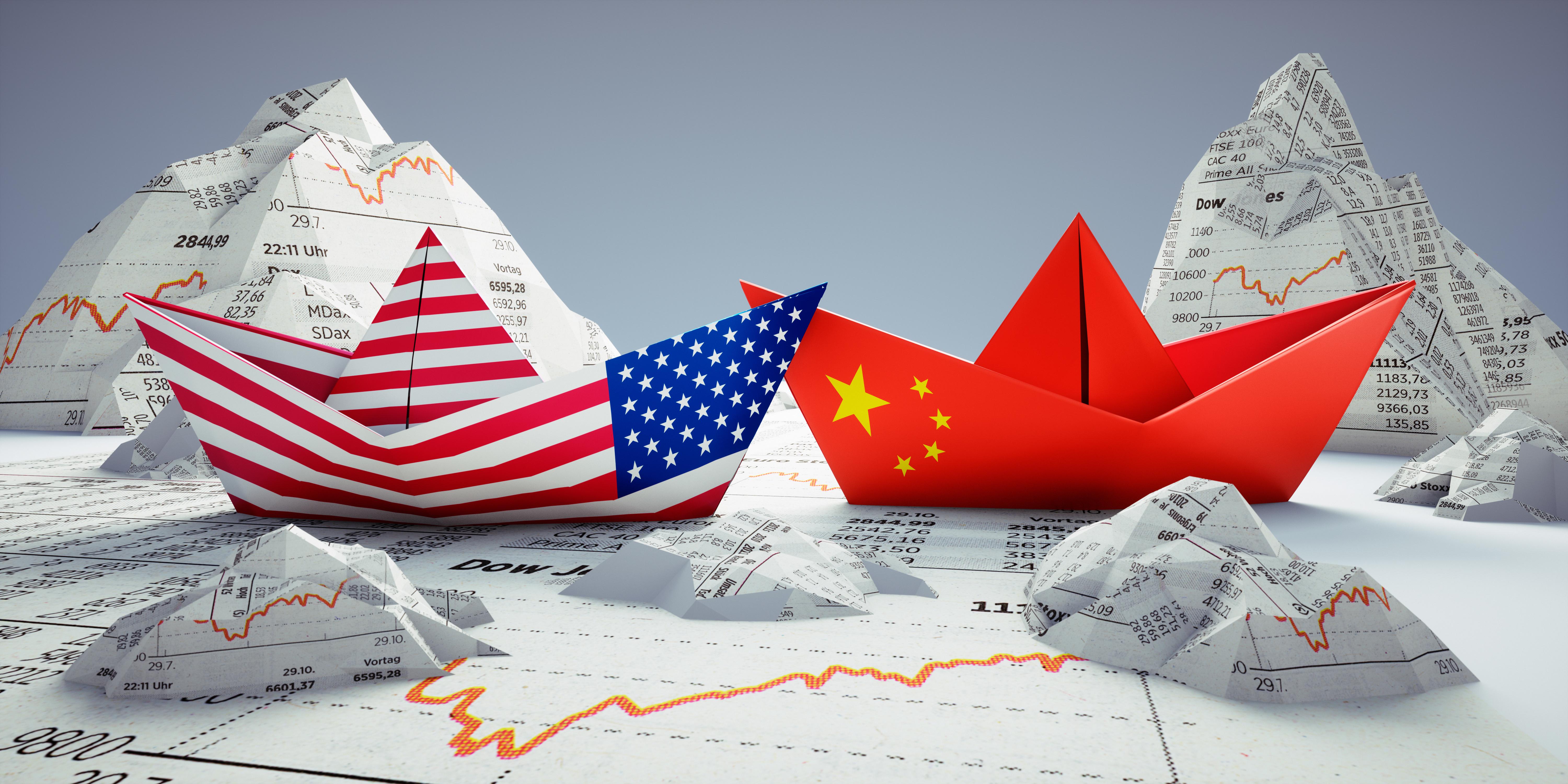 JD.com, BABA, and Baidu Fall Due to Blacklisting Fears
By Adam Rogers

Oct. 8 2019, Updated 11:09 a.m. ET
Among Chinese tech giants, JD.com (JD), Alibaba (BABA), and Baidu (BIDU) shares are trading lower in early market trading today. At the time of this writing, JD.com stock has fallen 2.3%, while Alibaba and Baidu have fallen 2.5% and 3%, respectively.
Last week, we discussed that the Trump's administration wants to restrict domestic investments in China. Now, a Bloomberg report stated that the US government has blacklisted eight Chinese companies. There are accusations that the company's violated minorities' human rights in Xinjiang.
The report also claimed that the US government will limit the exposure of Chinese stocks in government pension funds, which sent Chinese ADRs lower today. The report didn't sit well with investors.
Broader indexes including the Dow Jones Industrial Average and the S&P 500 ETF are trading 0.93% and 1.2% lower today. XLK has fallen 1.4%, while semiconductor ETFs including SMH and SOXX have fallen 2.3% and 2.6%, respectively.
The trade talks are expected to resume on Thursday. How will the recent change in investment policy and blacklisted companies impact the trade talks? President Trump is taking a tough stance. He has repeatedly stated that he won't bow down to China or make a half-baked deal.
China's economy is sluggish. The trade war has impacted China severely during the last 15 months.
Article continues below advertisement
JD.com, Alibaba, and Baidu trade below record highs
The escalating trade war has impacted Chinese stocks. While JD.com and Alibaba stocks have made a strong comeback this year, they're still trading below their all-time highs. JD.com stock fell 62% between January and December last year. Although the stock has risen 32.5% year-to-date, it's still trading 44% below its record high.
Baidu has burned significant investor wealth as well. The stock has lost more than 65% since May 2018. Baidu stock is trading 6.4% above its 52-week low. Alibaba hasn't been as volatile. However, the stock has still lost over 20% since June 2018. Alibaba has gained 19.7% this year.
Since the beginning of October, JD.com has returned 0.7%. In contrast, Alibaba and Baidu have fallen 2.2% and 2.5%, respectively.
Investors can expect Chinese ADRs to remain volatile until there's a trade solution. We'll have to see how the market reacts to the upcoming trade talks on Thursday. The Trump administration will likely take a step back.
The US government will also be imposing 5% tariffs on $250 billion worth of Chinese goods starting on October 15. The next round of tariffs are slated to take effect on December 15.