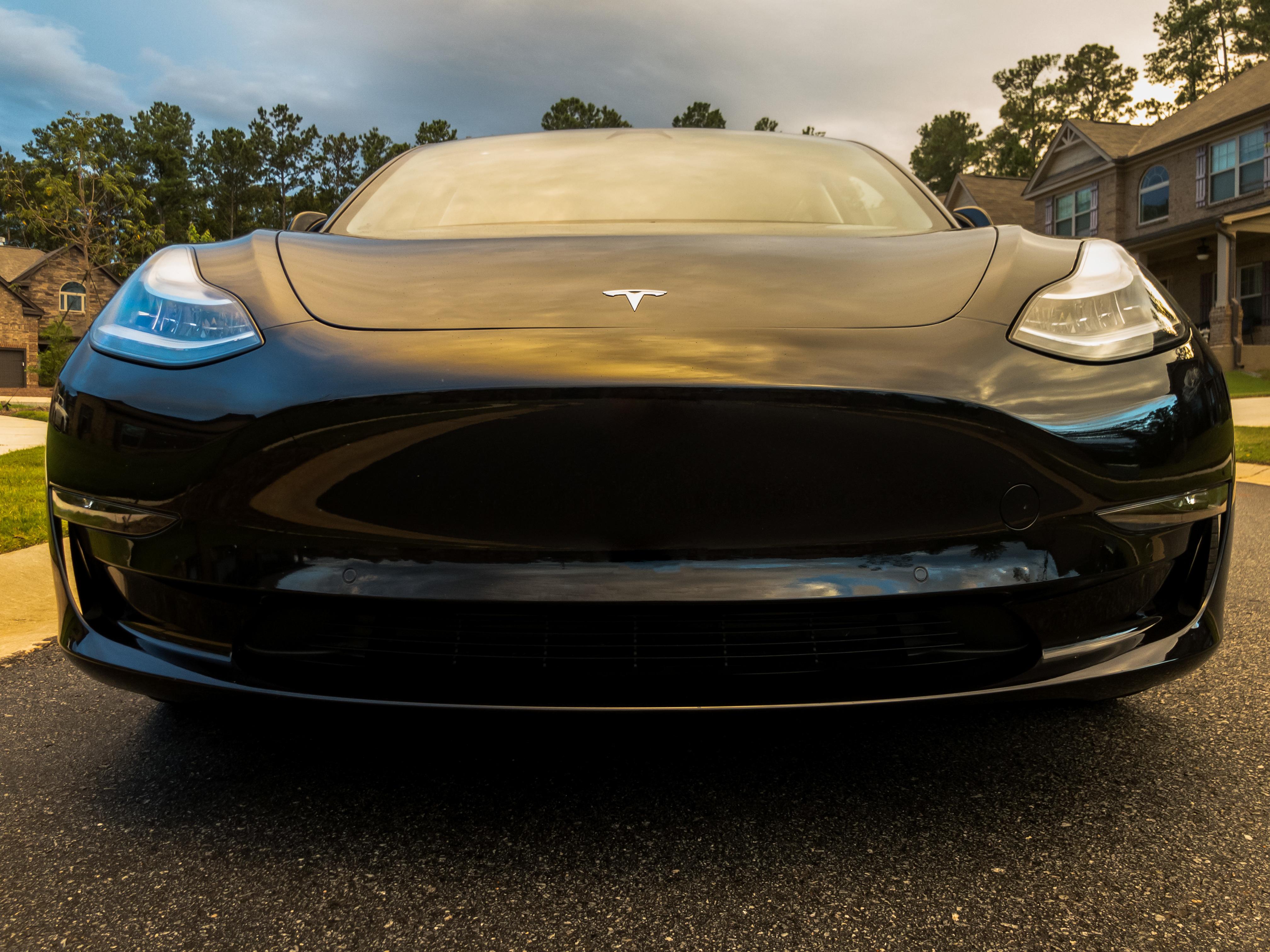 Is Tesla Stock Staring at a 17% Downside?
By Maitali Ramkumar

Oct. 31 2019, Published 9:40 a.m. ET
Tesla (TSLA) stock has jumped 31% in October amid market recovery and better-than-expected earnings. It surprised the market with a profit when analysts were expecting a loss. It also reported that it had begun trial runs at its China facility.
However, Wall Street doesn't seem that excited about Tesla. The mean price target of the 34 Wall Street analysts who cover the stock is $261, which implies a 17% downside from its current level. Recently, Cowen and Company cut its price target on the stock from $200 to $190.
Article continues below advertisement
Why do analysts expect a 17% downside for Tesla?
Tesla recently reported its third-quarter earnings results. Some analysts have since leaped forward to raise their price targets on the stock.
However, many others are apprehensive, cutting their price targets or lowering their ratings. Recently, Roth Capital downgraded the stock, as analysts were cautious about it at its current level. They expect Tesla's deliveries growth to be under pressure in 2020.
Other analysts were also not impressed with Tesla's earnings. Bank of America had concerns about a sequential fall in its revenue. RBC was apprehensive about Tesla's reducing its costs despite its growth activities. Bernstein also had concerns, including a possible reduction in demand in the first quarter of 2020 and a likely suppression of its margins.
Tesla is ramping up production at its Shanghai Gigafactory 3. Bernstein's analyst believes that increasing costs related to the ramp-up could pressurize the company's margins. To learn more, read Tesla Is Up: Why Are BOA, Bernstein Concerned?
Article continues below advertisement
An analyst from Cowen views Tesla stock as overvalued at its current level. According to MarketWatch, he said, "We continue to see Tesla as significantly overvalued given the challenging prospects the company is facing with its current product lineup (S/X/3) and our skepticism of the narrative shift to future growth drivers."
The company also reported a dip in its third-quarter US sales. Markets didn't take the dip well, which somewhat affected Tesla stock. Its lower sales in the US were possibly the result of its reduced federal tax credit. However, despite a decline in US sales, the company's sales in China, the Netherlands, and Norway rose. To learn more, read Tesla Stock: Is a Revenue Mix Shift Good News?
Tesla stock's valuation
Tesla stock is trading at a forward PE of 87.0x. The company has just turned to profit in the third quarter. In previous quarters, it has posted losses. Tesla's valuation is the highest among its peers in the industry.
Ferrari (RACE) has the second-highest valuation. RACE is trading at a forward PE of 36.5x. General Motors (GM), Fiat Chrysler Automobiles (FCAU), and Ford Motor Company (F) stocks are trading at 6.1x, 4.7x, and 6.6x forward PEs, respectively, far lower than Tesla.
Article continues below advertisement
Analysts' ratings
Of the 34 analysts who cover Tesla, 11 call it a "buy" or a "strong buy." Further, nine analysts call it a "hold." The remaining 14 analysts—the majority—rate it as a "sell" or a "strong sell."
Tesla's peer General Motors is rated as a "buy" or "strong buy" by 14 out of 19 Wall Street analysts. GM's mean price target of $47.4 implies a potential upside of 25% from its current level. Ferrari and Fiat Chrysler are rated as "buys" or "strong buys" by eight (out of 12) and two (out of three) analysts, respectively. Ferrari's and Fiat's price targets of $169.1 and $18.5 imply 7% and 23% gains, respectively.
However, Ford is rated positively by six out of 18 analysts. Ford's mean price target of $10.2 implies a 20% upside from its current level, quite contrary to Tesla stock.
These ratings could see significant changes next year when Tesla's Gigafactory begins operations, a major portion of Ford's restructuring exercise completes, and GM has revamped its operations to cater to changing auto industry demand. To learn more, read Automakers' Growth Outlook: F, TSLA, GM, FCAU, and RACE.