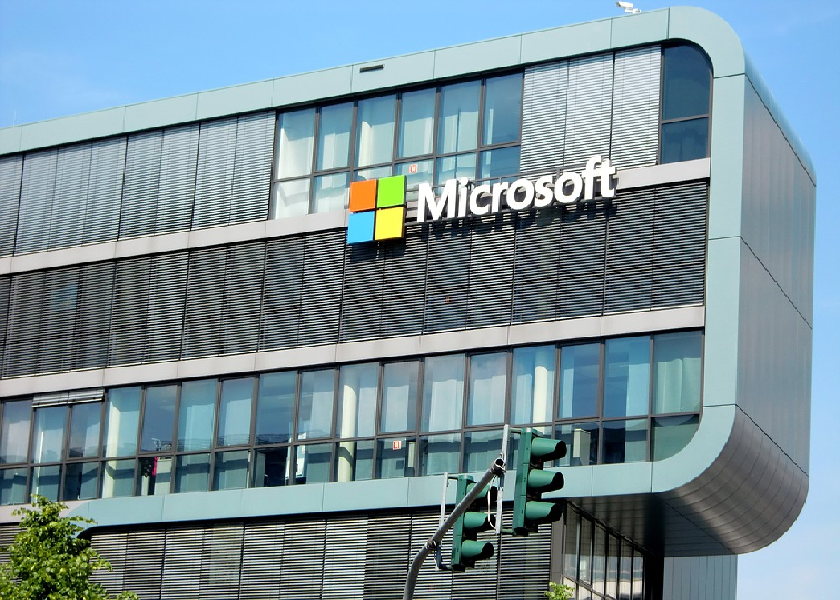 Is Microsoft Stock a 'Buy' amid Trade War Tumult?
By Sophia Nicholson

Oct. 9 2019, Updated 12:19 p.m. ET
Microsoft (MSFT) stock fell 1.06% on October 8 and closed at $135.67. At this closing price, its market cap was about $1.04 trillion. The stock fell as Wall Street tumbled on trade war escalation fears. The Dow Jones Industrial Average dropped over 300 basis points yesterday, while the S&P 500 and the Nasdaq Composite fell nearly 46 and 133 basis points, respectively. Chip makers, Apple, Boeing, and many tech stocks, all of which are sensitive to the trade war, also plunged yesterday.
Article continues below advertisement
On October 7, the US Commerce Department added eight more Chinese companies, including Hikvision, Dahua Technology, Megvii Technology, and SenseTime, to its Entity List. The total number of blacklisted Chinese companies has now reached 28. The list includes Huawei, which the US banned in May. The US is also expected to raise tariffs on $250 billion worth of Chinese imports on October 15. As a result, China hinted at retaliation. As per the South China Morning Post, the Chinese delegation might not stay in Washington to extend trade talks as planned. The current scenario has therefore toned down hopes of a trade deal, talks for which were expected to happen on October 10.
Microsoft stock amid trade war
Amid heightened trade war fears, investors generally flee risky tech stocks and invest in defensive consumer staples. However, the enterprise software sector is emerging as an exception. According to some analysts and investors, such as Carl Icahn, some software companies have become safe havens amid uncertainty. Rishi Jaluria of D.A. Davidson stated in a CNBC report, "Software names are not exactly recession-proof, but they're more resilient to the downturn."
Article continues below advertisement
Microsoft, in particular, could be an excellent buying opportunity amid escalating US-China trade war tensions. Though Microsoft isn't entirely "tariff-proof," it's still recession-resistant. Microsoft sourced over half of its products from China in 2018. Further, Microsoft, Dell, and HP captured over 50% of the notebooks and detachable tablets market in the US. A tariff hike on notebooks and laptops would reportedly increase the cost of laptops in the US.
However, Microsoft is shifting its focus to services instead of hardware to escape trade war tensions. Kim Forrest, chief investment officer at Bokeh Capital Partners, told CNBC that Microsoft is "more focused on services now rather than hardware." Forrest also believes that Microsoft could be the right investment choice amid trade tensions.
So, should we buy the Microsoft stock ahead of its fiscal 2020 first-quarter results, which are expected in late October? Let's consider some other factors that are driving the stock.
Article continues below advertisement
Why Microsoft stock could rally
Microsoft has been riding high amid double-digit revenue growth for the past nine straight quarters. The company is also upbeat about its fiscal 2020 first-quarter revenue growth. During the fourth quarter, the software company predicted that its first-quarter revenue would grow to $31.7 billion–$32.4 billion driven by its three business segments. Analysts expect Microsoft's first-quarter revenue to rise 10.8% YoY (year-over-year). For fiscal 2020, they expect its revenue growth to be 11.14% YoY. Analysts also expect its earnings to rise 10.3% YoY in fiscal 2020 and around 13.5% YoY in fiscal 2021.
The changes in the company's financial reporting policy for unearned revenue, which it announced last month, could also affect its future earnings potential. The introduction of a segment for Xbox revenue could also create a valuable revenue stream. Microsoft's collaboration with Amazon on a Voice Interoperability initiative could also drive its stock up. The recently launched Surface Laptop 3, Surface Pro X, and Surface Pro 7 with processors from Intel, Qualcomm, and AMD, respectively, might also boost Microsoft's revenue. We believe Microsoft's Azure, LinkedIn, and Office could also boost its earnings in the near term.
Microsoft has been rewarding its shareholders with dividends and share buybacks. The company has hiked its dividends for the last 15 years. Last month, it increased its quarterly dividend by 10.9%. The company's board also authorized a share buyback program of up to $40 billion.
CNBC's Mad Money host Jim Cramer also remains optimistic about Microsoft stock and expects it to drive the broader market. As per CNBC, Cramer said Microsoft has upside potential and could take equity markets to new highs.
Article continues below advertisement
Analysts' recommendations and price target
Most analysts have a bullish view on Microsoft. Recently, Jefferies upgraded it to "buy" and increased its price target from $93 to $160.
Among the 34 analysts covering Microsoft stock, 32 have "buy" ratings on it—down from 33 last month. Two analysts have "hold" ratings on the stock—unchanged from last month. No analysts have "sell" ratings on the stock. One analyst had a "sell" rating last month.
Currently, analysts have given MSFT a 12-month target price of $156.77. On October 8, the stock was trading at a discount of 13.5% to analysts' 12-month target price. Its median target price was $159 on the same date.
Technical level
With a 14-day RSI (relative strength index) score of 45.43, we think the stock is neutral right now. An RSI level of above 70 indicates that a stock is in "overbought" territory, while an RSI level of below 30 means that a stock is in "oversold" territory.
On October 8, Microsoft stock closed near its lower-range Bollinger Band level of $134.7, which suggests that it's oversold.
Impressive returns
Microsoft stock has generated impressive returns this year despite global economic uncertainties. The stock has outpaced most of its peers and the broader markets. Microsoft stock has risen 35.1%, while the S&P 500 has risen over 15% YTD (year-to-date). Software peers Symantec (SYMC), IBM (IBM), and Oracle (ORCL) have risen 23.8%, 26.1%, and 21.2% YTD, respectively. Big tech giants Amazon (AMZN) and Alphabet (GOOGL) have risen only 13.6% and 13.9% YTD, respectively.
We believe MSFT has strong revenue growth potential. Rising stock prices are also boosting investors' confidence. We expect the stock to gain despite the current market scenario.