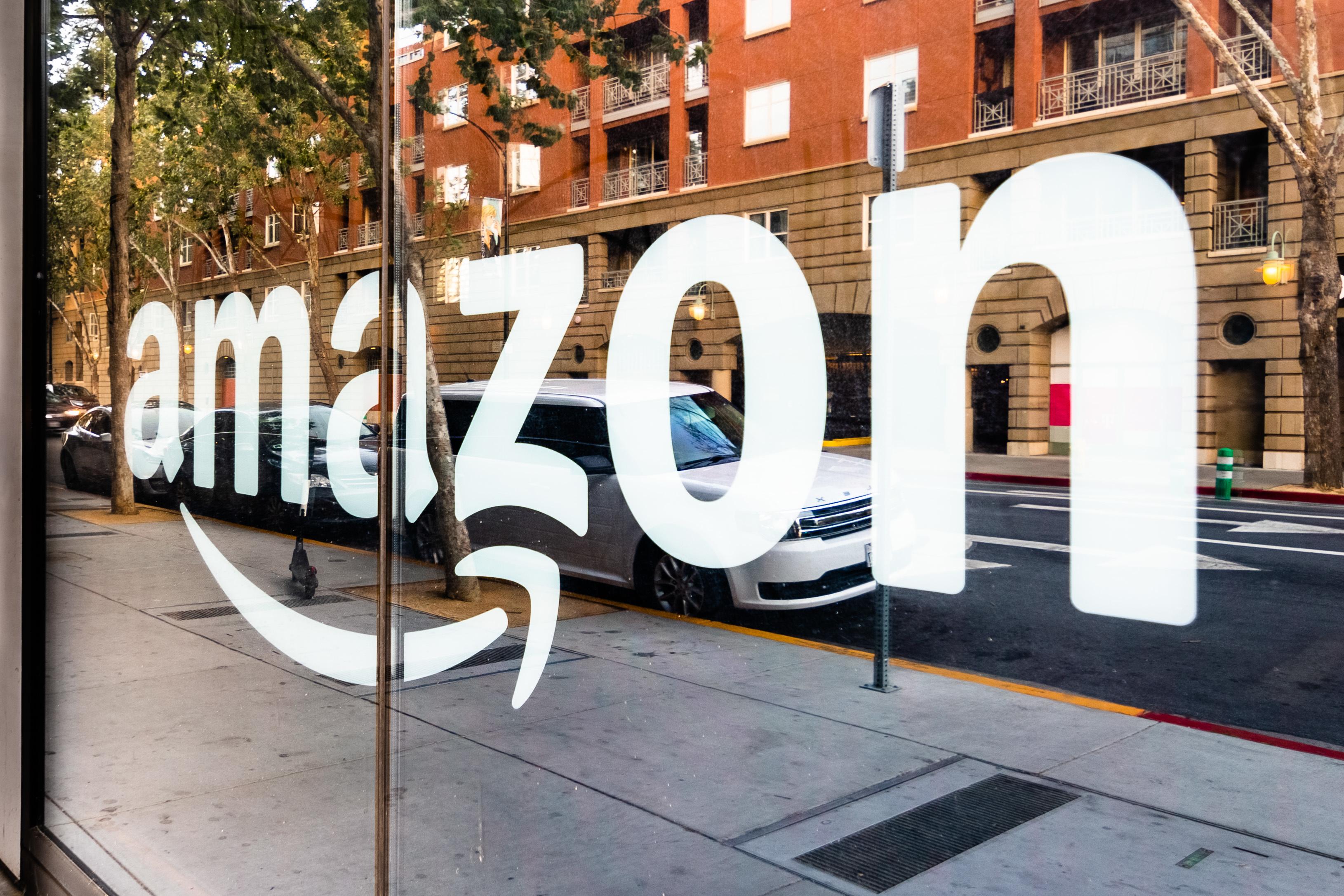 Is Amazon a 'Buy' ahead of Its Q3 Earnings Results?
By Adam Rogers

Oct. 9 2019, Published 2:02 p.m. ET
Tech giant Amazon (AMZN) has been a solid wealth generator for investors. The stock has risen 450% in the last five years and has returned 1,700% in the last decade. However, it seems to have lost some steam this year.
It's up 14.7% year-to-date, which is lower than the S&P 500 ETF's (SPY) return of 17.1% in 2019. In the trailing-12-month period, AMZN has fallen 8% compared to the 2.2% gain in the S&P 500.
Article continues below advertisement
Amazon accounts for 2.95% of the ETF and is its third-largest holding behind Microsoft and Apple, which have weights of 4.3% and 3.97%, respectively. Amazon has also underperformed some FAANG stocks this year. FAANG stocks include Facebook (FB), Apple (AAPL), Netflix, and Google (GOOGL) in addition to AMZN. While FB has returned 32.3% this year, Apple, Netflix, and Google are up 43%, 1%, and 14%, respectively.
In the last five years, few companies have increased investor wealth as much as Amazon. The SPDR S&P 500 ETF has risen 65% in the period, while Facebook, Apple, Netflix, and Google have returned 146%, 125%, 315%, and 116%, respectively, since October 2014.
The primary question investors need to ask is whether the stock will rise going into the fourth quarter.
Upcoming earnings a key driver for Amazon stock
Though Amazon has gained over 450% in the last five years, the stock is still trading 15% below its record high. The market sell-off in the last quarter of 2018 led to a fall of 32% for the stock in the period. Amazon also fell after its second-quarter results, according to Business Insider.
The company posted revenue of $63.4 billion in the quarter, higher than analysts' estimate of $62.5 billion. Its adjusted EPS of $5.22 came in below Wall Street's estimate of $5.57, while Amazon Web Services' sales of $8.4 billion came in just below the forecast of $8.5 billion.
Amazon increased its revenue 19.8% in the quarter, while its earnings rose just 3% YoY (year-over-year). In the third quarter, AMZN expects sales of $66 billion–$70 billion. This estimate is in line with analysts' estimate of $67.2 billion.
However, the company expects operating income of $2.1 billion–$3.1 billion in the third quarter, far below the consensus estimate of $4.3 billion. In the third quarter of 2018, AMZN reported sales of $56.6 billion and an operating income of $3.7 billion.
The Business Insider report said it expects Amazon's EPS to be $4.11–$6.28 in the third quarter, below analysts' estimate of $6.28. Analysts have since revised their sales and revenue estimates. They expect the company to post sales of $68.82 billion and EPS of $4.53 in the quarter.
Article continues below advertisement
A look at AMZN's valuation, revenue drivers, and more
Analysts expect AMZN to increase its sales by 19.9% to $279.15 billion in 2019 and 18.8% to $331.76 billion in 2020. They expect its earnings to rise 16.2% in 2019, 41.1% in 2020, and at an annual rate of 83% over the next five years. These expectations mean its earnings could grow by an astonishing 105% between 2020 and 2023 and by 132% between 2021 and 2023.
In the last five years, AMZN has been able to grow its earnings at an annual rate of 108.6%. Amazon stock is trading at a forward PE multiple of 52x, which might seem high at first glance. However, the company's robust expected earnings growth rate supports this multiple.
Amazon is a tech behemoth and has successfully diversified its revenue base. Though its e-commerce business and third-party seller services account for 71% of its sales, its cloud computing business is quickly gaining traction.
AMZN continues to launch new products and services and is targeting growth markets such as India for expansion. Amazon and Walmart-owned Flipkart managed to increase their online sales by 30% YoY each during India's six-day festival season, which is similar to Black Friday in the US.
Amazon is not only the largest e-commerce platform but also the largest public cloud provider in the world. Amazon is also the third-largest digital ad platform behind Facebook and Google. The addressable market in the global cloud and online advertising spaces should continue to expand, providing AMZN with ample opportunity to grow its sales in the years to come.
Amazon is possibly the safest long-term bet in the tech space and might well be the first company to be valued at $2 trillion.
Aditya Raghunath holds no position in any of the stocks mentioned above.