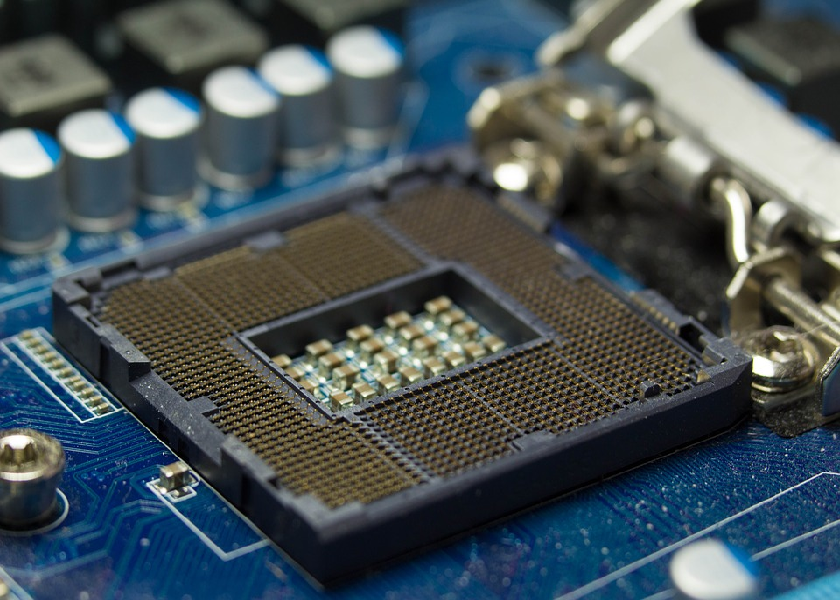 Intel's Cascade Lake-X Chips: Pricing and Competition
By Sophia Nicholson

Oct. 3 2019, Published 8:49 a.m. ET
Intel Corporation (INTC) has reportedly slashed the prices of its high-end desktop processors, code-named Cascade Lake-X. Intel has reduced the cost of its tenth-generation Core-X series by $1,000. The new i9 gaming chips will be available for just $979 in November. The company had previously planned to launch them in October. The price of the new Core i9-10980XE is much cheaper than that of last year's Core i9-9980XE processor, which was $1,990. The entry-level Core i9-10900X will be available for just $590, while the Intel Core i9-9900X will be $989.
Intel's new i9 processors are built on an aging core called Skylake and are manufactured with 14 nm (nanometer) process technology. The supported memory in the new top-end i9 chip will also double from 128 GB to 265 GB.
Apart from Cascade Lake-X, Intel has plans to launch its Cooper Lake Xeons in the first half of 2020. The company started shipping its 10 nm Ice Lake CPUs for premium laptops in the second quarter. It will release its 10 nm Ice Lake data center CPUs in late 2020.
Article continues below advertisement
Why is Intel cutting its processor prices?
Intel's move to lower its chip prices comes as people were not willing to pay higher costs for its Core-X chips for only slightly better performance. Intel's lower chip prices also signal fierce competition in the desktop market. The chip maker expects to reach more customers with lower chip prices.
The reduction in chip prices also comes as Intel's long-term rival, Advanced Micro Devices (AMD), plans to launch its Ryzen Threadripper processors in November. AMD had previously announced the launch of Ryzen 9 3950X—a 16-core, 32-thread processor for the mainstream desktop—last month. However, to meet the demand for existing chips, AMD delayed the launch of its third-generation Ryzen processors until November. Per reports, AMD's Ryzen Threadripper processors are expected to be cheaper than Intel's i9 processors.
PC market share and sales
Intel dominated the data center processor market for a decade. However, the chip maker has been lagging its peers since it started facing supply issues related to its 10 nm (nanometer) processor chips last year. The delay in its 10 nm processor dented Intel's revenue as well as its PC market share. During the second quarter, the company's revenue fell 3% YoY (year-over-year). However, its PC-centric business performed well in the quarter due to the sales of its high-end and premium-priced chips. The decline in top-end desktop chips could further boost Intel's sales.
The company expects sales of $18 billion in the third quarter of 2019, which is 6% lower YoY. The company also expects sales of $69.5 billion in 2019, a fall of 2.0% YoY. Analysts expect Intel's sales to fall 6% in the third quarter and 2.1% for the full year.
Article continues below advertisement
Stock price movement
Intel stock closed down 2.7% yesterday and stood at $49.39. At this price, Intel stock is trading at a discount of 17.1% from its 52-week high of $59.59 and 16.6% higher than its 52-week low of $42.36. On a year-to-date basis, Intel stock has gained only 7.28%.
The stock is underperforming the broader markets and its peers this year. Intel's close rivals AMD, NVIDIA (NVDA), Micron (MU), and Qualcomm (QCOM) have returned around 53.4%, 29.9%, 32.3%, and 32.7%, respectively, this year. The S&P 500 has gained over 15%, while the VanEck Vectors Semiconductor ETF (SMH) has gained about 33.4% this year.
Analysts' recommendations for Intel stock
Overall, analysts favor a "hold" rating on Intel. Among the 42 analysts tracking the stock, 11 give it "buy" ratings, 22 give it "hold" ratings, and nine give it "sell" ratings. Currently, Intel analysts have placed an average 12-month target price of $53.13 on the stock. On October 2, the stock was trading at a discount of 7.0% to analysts' 12-month target price of $53.13. Its median target price is $53.50 as of the same date.