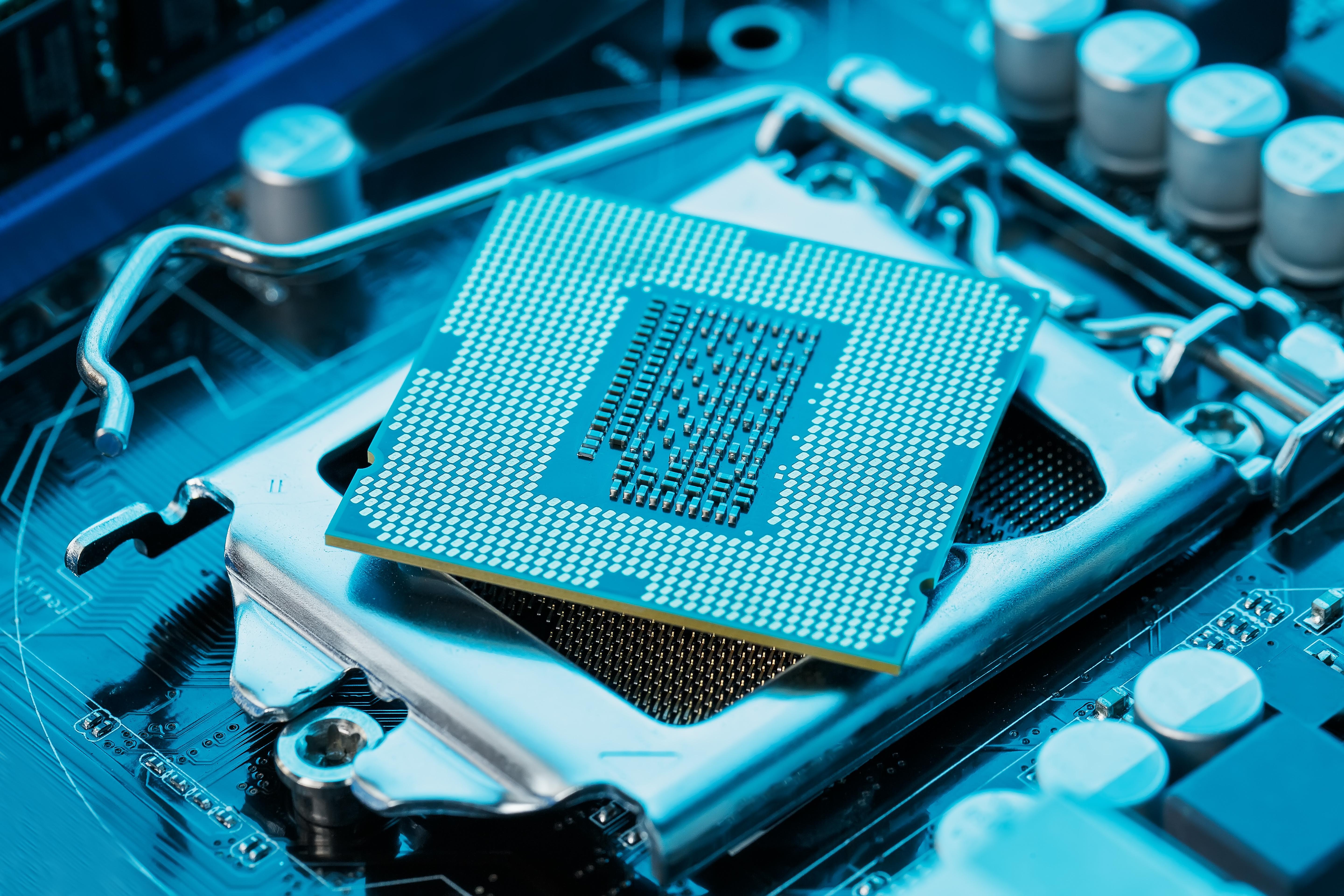 Intel Stock Is Undervalued: What Should Investors Do?
By Sophia Nicholson

Oct. 15 2019, Updated 11:08 a.m. ET
Intel (INTC) stock fell 0.86% on Monday and closed at $51.64. The stock was trading 13.3% below its 52-week high of $59.59. Meanwhile, the stock was trading 21.9% above its 52-week low of $42.36. At the closing price on Monday, Intel had a market capitalization of $228.8 billion. Intel stock has gained only 12.2% YTD (year-to-date). In comparison, Advanced Micro Devices (AMD) and NVIDIA (NVDA) have gained 65.4% and 40.0%, respectively, this year. The Market Vector Semiconductor ETF (SMH) has risen 40.5% YTD.
Article continues below advertisement
Intel stock valuation
Intel stock appears undervalued compared to its peers if we consider the EV-to-revenue ratio. The company has an EV-to-revenue ratio of 3.54x for the upcoming year. In comparison, Advanced Micro Devices and NVIDIA have EV-to-EBITDA ratios of 4.95x and 9.94x, respectively, for 2019 and fiscal 2020.
Analysts expect Intel's revenues to fall 2.1% in 2019 to $69.4 billion. The company's sales will likely rise 2.3% in 2020 to $70.9 billion. The adjusted earnings are expected to fall around 4.1% in 2019. However, Intel's earnings will likely rise 1.2% in 2020.
Is Intel stock worth buying at the current level? We'll discuss Intel's stock performance and what's driving the stock.
Intel's supply issues
Intel has been grappling with declining revenues. The company started facing chip shortage issues last year. During the second quarter, Intel's revenues fell 3% YoY (year-over-year). The company's data-centric sales fell 7.0%, while its PC-centric revenues rose 1.0% YoY.
Supply issues delayed the 10nm processors, which dented the company's CPU business. Intel's lost CPU market share gave AMD a chance to capture the CPU market. AMD took over the CPU market with its better pricing and by adding more cores than Intel.
In a bid to outpace AMD, Intel slashed its processor prices across the board. On October 1, the company significantly cut the prices of its Core-X series processors. Last week, the company slashed the prices of its ninth-generation "F" parts amid stiff competition.
Article continues below advertisement
Intel stock and the trade war  
Intel has also been a victim of the ongoing US-China trade war. The company derived around 26.6% of its revenues from China in 2018. Other semiconductor players also depend on China for a large part of their revenues. On October 11, the US and China reached "phase one" of the trade deal. Trade deal optimism increased chipmakers' hope for another truce in December.
Article continues below advertisement
Analysts' recommendations and target price
Among the 42 analysts covering Intel stock, 11 recommend a "buy" rating on the stock—down from 12 last month. About 22 analysts have a "hold" rating on the stock—up from 21 last month. Only nine analysts have a "sell" rating on the stock—unchanged from last month.
Currently, analysts have given Intel stock an average 12-month target price of $53.13. On October 14, the stock was trading at a discount of 2.8% to analysts' 12-month target price. The median target price was $53.50 on the same date.
Technical level
With a 14-day RSI (relative strength index) score of 56.32, the stock looks neutral. Notably, an RSI level above 70 indicates that a stock is in "overbought" territory, while an RSI level below 30 means that the stock is in the "oversold" area.
On October 14, Intel stock closed near its Bollinger Band upper-range level of $52.34, which indicates that it's overbought.
Intel stock closed 1.47% above its 20-day moving average of $50.89 and 5.1% above its 50-day moving average of $49.14. The stock is also trading 6.5% above its 100-day moving average of $48.49. Intel stock going above the 20-day, 50-day, and 100-day moving averages signals bullish sentiment in the stock.
If we look at the indicators, the stock is bullish at the current level. Intel also expects the chip supply to meet demand in the second half of 2019. However, we would prefer to take a "wait and see" approach for Intel stock amid uncertainty about a tariff hike in December. Semiconductor stocks hope that President Trump delays or suspends the plan to raise tariffs. The tariffs could increase on December 15. Chipmakers are also waiting to see if President Trump lifts the trading ban on US companies to Huawei.