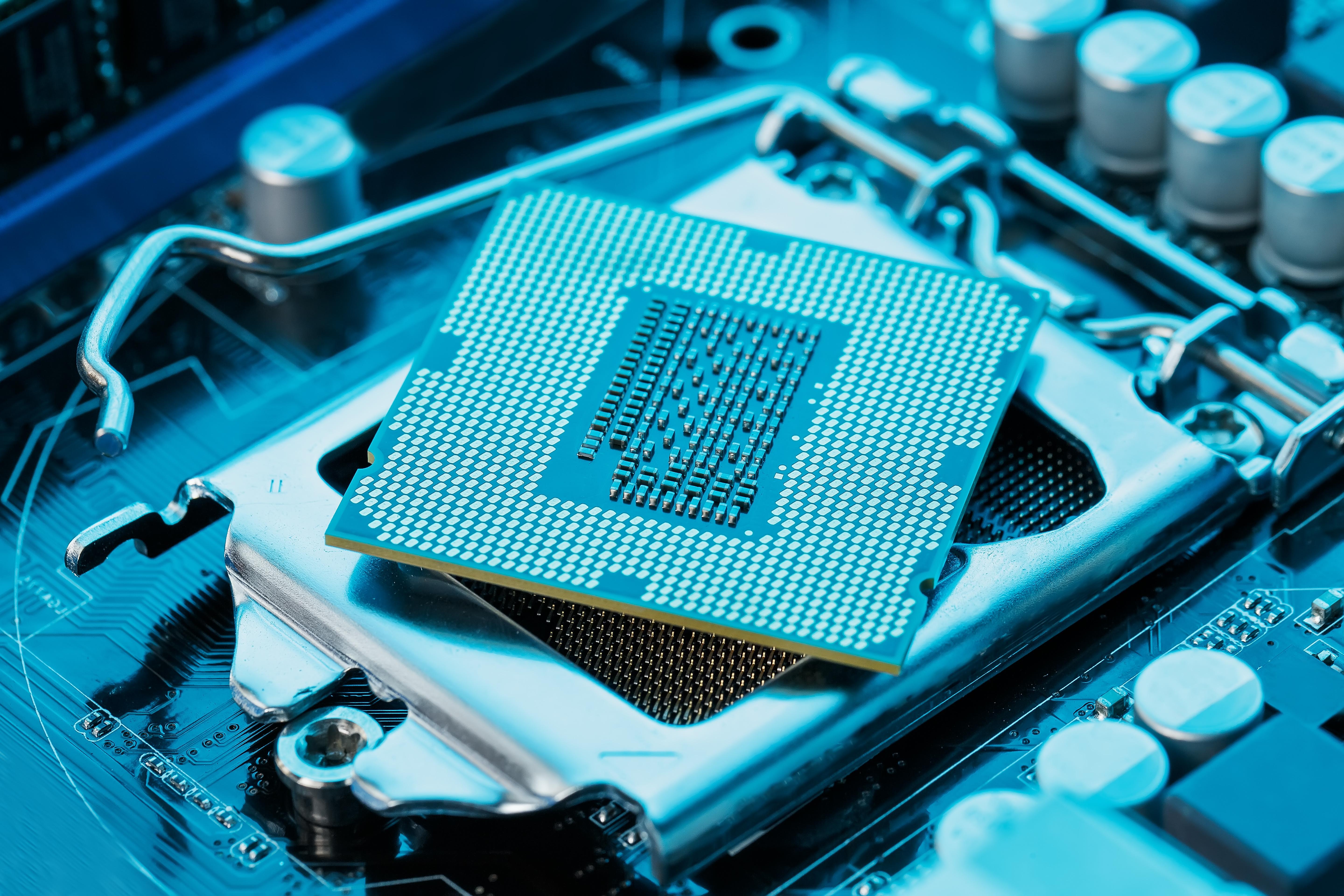 Intel Stock Looks Good before Its Q3 Earnings
By Sophia Nicholson

Oct. 18 2019, Updated 4:34 p.m. ET
Intel (INTC) stock fell 1.12% on Thursday and closed at $51.86. The stock was trading 13.0% below its 52-week high of $59.59. Meanwhile, the stock was trading 22.4% above its 52-week low of $42.36. At the closing price on Thursday, Intel had a market capitalization of $229.7 billion.
Article continues below advertisement
What to expect from Intel stock
Intel stock has lagged other semiconductor companies and the broader sector. The stock has only gained 12.6% YTD (year-to-date). In comparison, the S&P 500 has risen 19.6%. AMD and Nvidia (NVDA) have gained 68.7% and 45.9%, respectively, this year. Other chip stocks including Marvell (MRVL), Qualcomm (QCOM), Micron (MU), and Broadcom (AVGO) have returned 46.4%, 41.6%, 43.4%, and 14.8%, respectively. The Market Vector Semiconductor ETF (SMH) has risen 41.3% YTD as of Thursday.
Intel stock has been falling since last year. Investors started losing confidence in the stock after the company's chip supply issues emerged last year. A delay in the 10 nm processors dented Intel's CPU market shares. Intense competition with Advanced Micro Devices (AMD) also dented the company's market share.
Intel's revenues started showing signs of weakness amid chip supply shortage issues. The company is the leading chipmaker in terms of revenues. Intel has witnessed weak revenues since the third quarter of 2018. The company's revenues rose 18.9% in the third quarter of 2018 and fell to 9% in the fourth quarter. The growth was flat in the first quarter of 2019. However, the growth fell around 3% in the second quarter. The ongoing US-China trade war and broader industry challenges also impacted Intel's revenues.
What can investors expect in the upcoming quarter? Intel is scheduled to release its results before the market bell on October 24.
Article continues below advertisement
Intel's stock performance
On Thursday, China agreed to purchase more US agricultural products. The move might be a good signal for chip companies amid the ongoing trade war. The US and China's partial trade deal also benefited chip stocks. Last week, semiconductor stocks gained after President Trump and China reached "phase one" of the trade deal.
Article continues below advertisement
Third-quarter and 2019 expectations 
Intel expects sales of $18 billion in the third quarter—a fall of 6.0% YoY. The company expects the operating margin to fall 5% YoY to 35.0% in the third quarter. The company also expects its adjusted earnings to fall 11.0% to $1.24.
During the second quarter, Intel raised its revenue guidance by $500 million to $69.5 billion for fiscal 2019. The company also raised its 2019 EPS guidance to $4.40. Meanwhile, the operating margin will likely remain at 32% for 2019.
Analysts expect Intel's revenues to fall 2.01% in 2019 to $69.4 billion. The sales will likely rise 2.2% in 2020 to $70.9 billion. The adjusted earnings are also expected to fall by around 4.1% in 2019 to $4.39 per share. However, the profits are expected to rise 1.2% to $4.44 per share in 2020.
Intel's valuation 
Intel stock appears undervalued compared to AMD and Nvidia. Notably, Intel has an EV-to-revenue ratio of 3.55x for the upcoming year. In comparison, AMD and Nvidia's EV-to-revenue ratios are 5.05x and 10.38x, respectively, for 2019 and fiscal 2020.
Intel's price-to-sales ratio of 3.31x is also lower than AMD and Nvidia's ratios of 5.06x and 10.98x for their respective fiscal years.
Article continues below advertisement
Analysts' recommendations and target price
Among the 42 analysts covering Intel stock, 11 have a "buy" rating, 22 have a "hold" rating, and nine have a "sell" rating on the stock.
Currently, analysts have a 12-month target price of $53.13 on Intel stock. On Thursday, the stock was trading at a discount of 2.4% to analysts' 12-month target price. The median target price was $53.50 on the same date.
Some options traders are also bullish on Intel stock. They expect the stock to rise at least 5% in the near term.
Technical level
With a 14-day RSI (relative strength index) score of 55.70, the stock looks neutral. Notably, an RSI number above 70 indicates that a stock is in "overbought" territory, while an RSI level below 30 indicates that the stock is in "oversold" territory.
On Thursday, Intel stock closed near its Bollinger Band upper-range level of $52.68, which indicates that it's overbought.
The stock is 3.5% above its 20-day moving average of $50.11 and 4.8% above its 50-day moving average of $49.47. Intel stock is also trading 6.4% above its 100-day moving average of $48.74. The stock going above the 20-day, 50-day, and 100-day moving averages signals bullish sentiment in the stock.
Looking at the above indicators, I think that Intel stock has strong growth potential. The weakness in the stock could be short-lived. A delay in the upcoming tariff hike in December might lift the stock more.