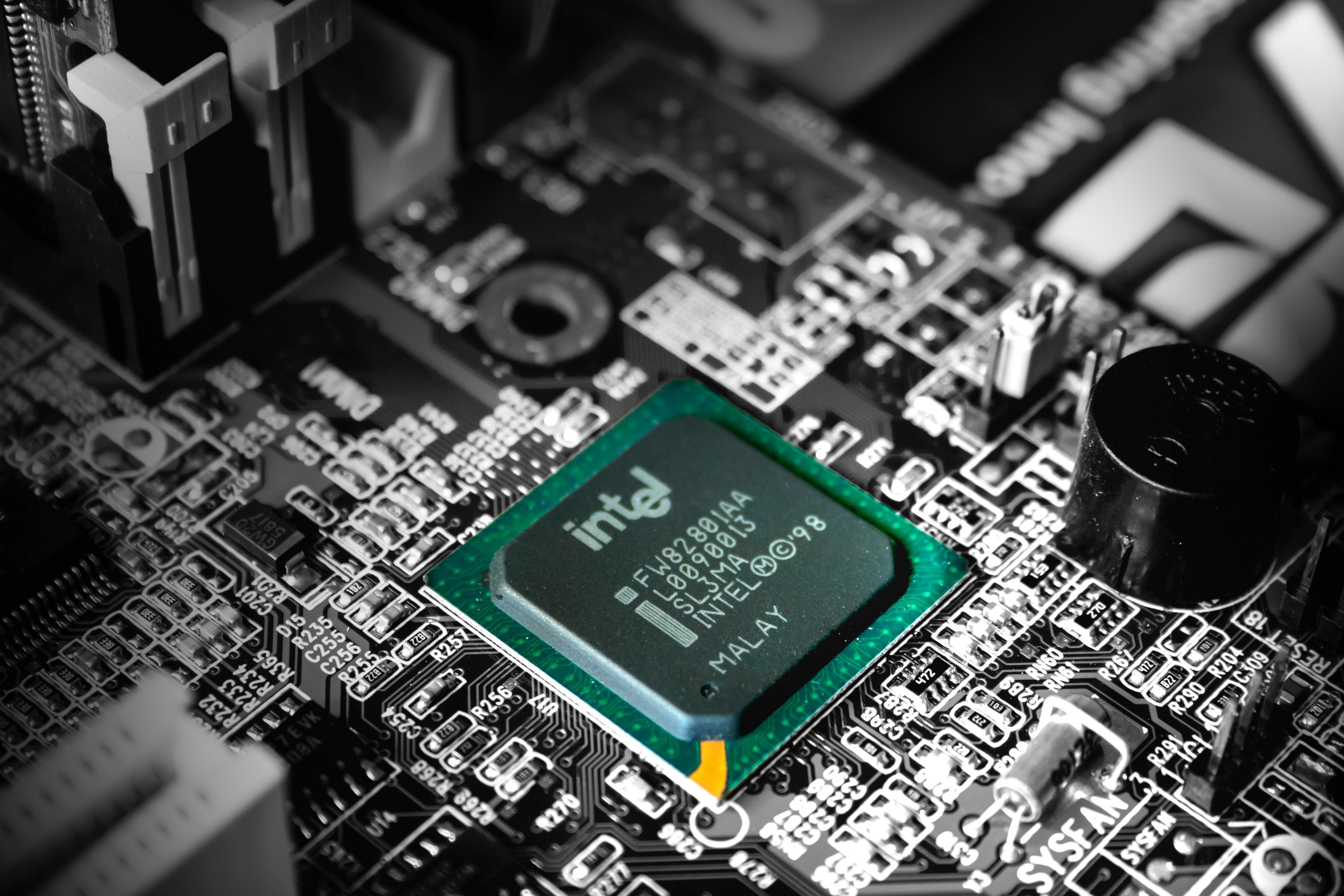 Intel Stock Rose 8% Due to Upbeat Q3 Earnings
By Puja Tayal

Oct. 25 2019, Published 11:41 a.m. ET
On Thursday, Intel (INTC) stock rose 8% after-hours to $56.36. The company reported record third-quarter earnings and raised its fiscal guidance. Intel's earnings beat the revenue estimate by $1.2 billion and the EPS estimate by $0.18. The company eased tensions about the impact of the US-China trade war on the data center market. Nvidia (NVDA) stock rose 1.7% after-hours above $200. Intel also admitted that its 14nm (nanometer) CPU (central processing unit) supply shortage will extend to the fourth quarter. As a result, Advanced Micro Devices (AMD) stock rose 1.4% after-hours.
Several factors contributed to Intel's 8% rally.
Article continues below advertisement
Intel's record third-quarter earnings
In the third quarter, Intel's revenues rose 16% sequentially to $19.2 billion. The company's revenues beat its own guidance and analysts' estimate of $18 billion by 7%. The revenues were flat YoY (year-over-year) despite the escalating trade war. A 5% YoY decline in the PC-centric business was more than offset by 6% growth in the data-centric business.
Intel's CCG (client computing group) revenues fell 5% YoY. The CPU supply shortage reduced the company's notebook and desktop platform volumes by 10% and 11%. The lower platform volumes more than offset 4% and 3% growth in the ASP (average selling price) and 10% growth in adjacency revenues. During the third-quarter earnings call, Intel CEO Bob Swan stated that the firm increased its 14nm capacity by 25% this year. However, the demand exceeded the company's expectations and "surpassed third-party forecasts."
During the earnings call, Intel CFO George Davis stated that the firm benefited from stockpiling by Chinese data center customers. Chinese customers are buying ahead of the tariffs in December. Notably, ~$200 million of the fourth-quarter revenues were realized in the third quarter. Texas Instruments' earnings painted a gloomy picture of the demand environment. Even Xilinx reported disappointing earnings due to the Huawei ban.
Intel's IoTG (Internet-of-Things group) revenues crossed the $1 billion mark for the first time in the third quarter. The company's Mobileye and Memory business reported the strongest YoY growth of 20% and 19%, respectively.
Article continues below advertisement
Intel's margins took a hit  
In the third quarter, Intel's non-GAAP (generally accepted accounting principles) gross margin fell by 550 basis points YoY and by 120 basis points sequentially to 60.4%. The gross margin was impacted by declining NAND (negative AND) prices, a decline in platform volumes, and a higher cost of ramping 10nm notebook platforms.
The impact of the lower gross margin trickled down to the operating margin, which fell by 360 basis points YoY to 35.9%. The operating margin's decline was lower than the gross margin's decline. Notably, the company reduced its operating expenses by 6% YoY.
EPS beats the estimate by 14.5% 
Intel's non-GAAP EPS rose 1.4% YoY and 34% sequentially to $1.42 in the third quarter. The EPS beat the company's guidance and analysts' estimate of $1.24 by 14.5%. Intel reported its highest quarterly EPS in more than three years. The EPS rose even though the company's operating margin fell by 360 basis points YoY to 35.9%. Intel repurchased $12.3 billion worth of stocks in the trailing 12 months.
Article continues below advertisement
Higher fiscal guidance
In light of upbeat third-quarter earnings and the strong demand environment, Intel raised its fiscal 2019 revenue guidance by $500 million to $71 billion. The guidance beat analysts' estimate of $69.4 billion and represents flat YoY revenue growth.
Swan expects PC revenues to fall or remain flat and data-centric revenues to rise in fiscal 2019. He noted that the IoTG and Mobileye businesses are approaching annual revenues of $5 billion. He also noted that Intel's data-centric revenues from AI will likely grow more than 20% YoY to over $3.5 billion in 2019.
Intel expects a fiscal 2019 gross margin of ~60% and an operating margin of 32.5%. The company continues to ramp-up its 10nm products. The margins are lower than last year's margins of 63.3% and 34.6%. However, the company expects its fiscal 2019 EPS to remain unchanged at $4.6, which beat analysts' estimate of $4.39.
Overall, Intel is witnessing strong demand in its data-centric and PC markets. However, the company's profit margins will take a hit as it accelerates its technology transition to 10nm and 7nm. In order to build investors' faith in its growth plan, Intel's board approved a plan to buy back $20 billion worth of stocks in the next 18 months. The buyback will help the company elevate its EPS while its margins take a hit.