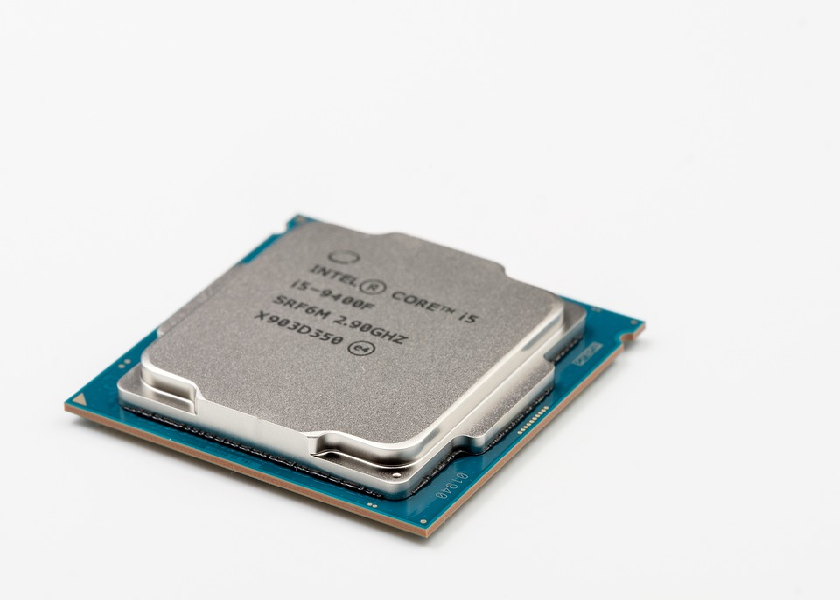 Intel: Discount on Chips, Competition with AMD Peaks
By Sophia Nicholson

Oct. 10 2019, Updated 11:29 a.m. ET
Intel (INTC) has been trying to pass Advanced Micro Devices (AMD) in the CPU market. However, AMD always manages to win with better pricing and more cores. Intel has been slashing its chip prices for the past few days to beat AMD's processors. Amid the price war, the company recently discontinued its Core i7 processors based on the Kaby Lake-G with AMD graphics. The company launched Kaby Lake-G processors in 2017.
Article continues below advertisement
Intel slashes chip prices  
To fight with AMD, Intel decided to slash its processor prices. Recently, the company lowered the prices of its 9th-generation F and KF-Series chips and intensified the price war with AMD. On Monday, the company lowered the prices of its 9th-gen "F" parts by up to 20%. The parts lack an integrated GPU. The company lowered the price of the popular Core i5-9400F processor from $182 to $157 in the US. Initially, Intel priced these 9th generation core processors the same as the parts that had integrated GPUs.
Article continues below advertisement
Last week, Intel reduced the prices of its HEDT (high-end desktop) chips codenamed "Cascade Lake-X" to $979. The chipmaker lowered four Core X-series processors below $1,000. While the entry-level Core i9-10900X was priced at $590, the Core i9-9900X would be available for $989. Intel also launched eight Xeon W-2200 series workstation desktop CPUs priced from $294 to $1,333. The company will launch its 10th generation Core-X series processors and its Xeon W-2200 series in November.
At slashed prices, Intel's HEDT CPUs compete with AMD's Ryzen Threadripper second-generation CPUs. While AMD's Ryzen Threadripper offers higher cores than the Cascade Lake X-series, Intel's CPUs capitalize on the boost speed issue.
Upcoming launches 
AMD is set to make a comeback with the launch of its Ryzen Threadripper third-generation processors in November. According to a TechRadar article, AMD's third-generation RT was 30% faster than its earlier versions, which could threaten Intel's market share. AMD claims that it's Ryzen 9 3950X is more powerful than Intel's Core i9 9900K processors.
Intel is slated to launch its "Cooper Lake Xeons," based on 14nm++, in the first half of 2020. The company already started shipping its 10nm Ice Lake CPUs for premium laptops in the second quarter. The company's 10nm Ice Lake data center CPUs would launch in late 2020.
Article continues below advertisement
We think that the price cuts of up to 50% across the board could help Intel gain CPU market share. On the GPU front, the company plans to grab the discrete GPU market with the Xe architecture slated to release in mid-2020. Notably, Intel's Xe GPUs would compete with NVIDIA's (NVDA) upcoming Ampere GPUs, which would launch in 2020. The company also plans to launch 7nm Xe GPUs in 2021.    
Intel's growth projections
Intel suffered on the CPU side after it started facing chip shortage issues last year. The delay in Intel's 10nm processors allowed AMD to capture the CPU market. The company's revenues also suffered. During the second quarter, Intel's revenues fell 3% YoY (year-over-year).
Intel forecasts sales at $18 billion in the third quarter, which is 6% YoY lower than last year. The company also estimates sales of $69.5 billion in 2019—a fall of 2.0% YoY. Analysts expect the company's sales to fall 2.1% YoY for 2019 and rise 2.3% YoY in 2020.
Article continues below advertisement
Stock price movement
Intel stock closed 1.52% higher on Wednesday at $50.48. At this price, the stock is trading at a discount of 15.3% from its 52-week high of $59.59 and 19.2% higher than its 52-week low of $42.36. On a year-to-date basis, Intel stock has only gained 9.64%. In comparison, AMD and NVIDIA have gained 54.2% and 35.7%, respectively, this year.
Analysts' recommendations 
Overall, analysts favor a "hold" rating on Intel. Among the 42 analysts, 11 analysts recommend a "buy" compared to 12 analysts last month. Meanwhile, 22 analysts recommend a "hold" compared to 21 last month. Only nine analysts recommend a "sell," which didn't change from last month.
Currently, Intel analysts have given a 12-month target price of $53.13 on the stock. On Wednesday, the stock was trading at a discount of 5.0% to analysts' 12-month target price. The median target price was $53.50 on the same day.