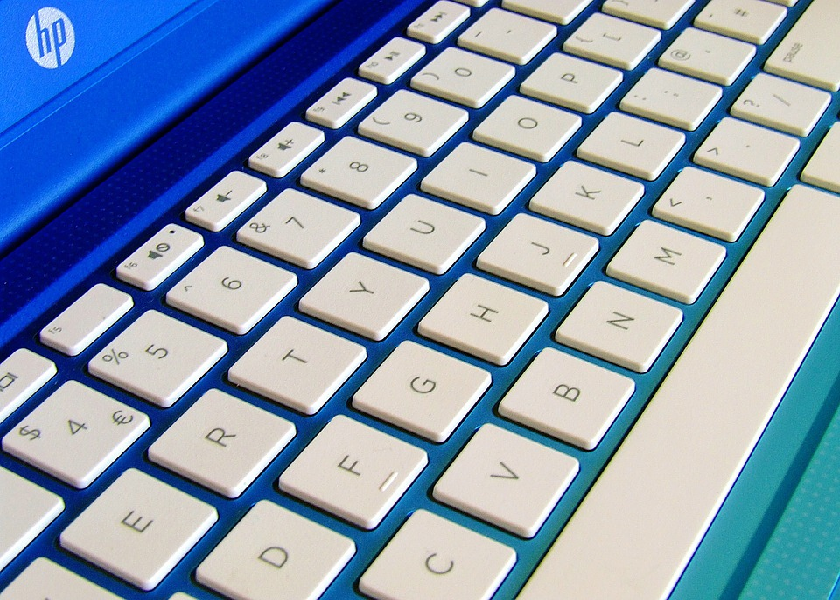 HP Stock Slides as Goldman Sachs Turns Bearish
By Sophia Nicholson

Oct. 10 2019, Published 5:29 p.m. ET
HP Inc. (HPQ) stock dropped around 2.3% in the premarket session on Thursday. The stock is currently trending downward and is down over 2% during Thursday's trading session at 1:57 PM EDT. HP stock tumbled after Goldman Sachs turned bearish on HP stock.
The stock declined in contrast to market sentiment and as Wall Street recovered on hopes of a trade truce. The Dow Jones Industrial Average rose over 250 points during the trading session. Plus, the S&P 500 and the Nasdaq Composite also rose on global market optimism.
Markets turned optimistic after reports came that the Trump administration is considering a currency pact along with a partial China trade deal. In exchange, the US may suspend next week's tariff hike on $250 billion worth of Chinese goods.
Article continues below advertisement
Also, Trump is looking to grant licenses to some US companies to trade nonsensitive supplies to Huawei. This news came as a relief to chipmakers as well as optics makers, which have significant exposure to China. Recently, the US Department of Commerce added eight new Chinese companies to the already blacklisted 20 companies. This move dimmed hopes of a trade deal.
Goldman: HP stock downgrade
On Thursday, Goldman Sachs analyst Rod Hall downgraded HP stock on expectations of a "tougher environment" next year. The analyst downgraded his HP rating to "sell" from "neutral." The Goldman analyst also slashed HP's stock price target to $14 from $18. Along with HP, Hall also downgraded NetApp (NTAP) and Cisco Systems (CSCO) stocks.
Hall expects HP's PC growth to remain sluggish amid weakness in the global consumer PC market. Also, he anticipates significant headwinds to its printing business. Notably, the company's printing business is in a transition phase amid a rise in counterfeit supplies.
Article continues below advertisement
According to Hall, the company's consumer PCs have been underperforming. Moreover, the segment is gaining from commercial PCs, driven partially by the Windows 10 migration cycle. However, that is also likely to fizzle out in 2020. Hall further predicts "significant risk to printing profits as the supplies business continues to deteriorate."
HP's uncertain future
Notably, investors have been losing confidence in HP stock since CEO Dion Weisler decided to leave the company. The company is already grappling with a variety of issues. During the third quarter, HP's printing revenue dropped 5% year-over-year due to weakness in its printer supplies. The company also expects its supplies revenue to remain weak in the near term. In Q3, HP also faced a decline in the PC demand in the smartphone market.
HP stock has declined 12.6% since the company reported its third-quarter results on August 22. Meanwhile, HP stock has fallen 18.5% year-to-date. HP stock rose 0.6% on Wednesday and closed at $16.40.
At this closing price, HP's market capitalization stands at around $23.7 billion. The stock is trading 36.2% lower than its 52-week high of $25.72. Its stock is trading 2.9% higher than its 52-week low of $15.93.
Last week, HP announced that it planned to eliminate 7,000–9,000 employees over the next three years as part of its cost-cutting efforts. HP plans to save about $1 billion in operating costs over the next two years. The company plans to invest these cost savings in software and services.
HP also updated its guidance for fiscal 2020. The company expects its adjusted 2020 earnings to grow to $2.22–$2.32 per share. Earlier, HP expected earnings guidance of $2.18–$2.22 per share.
Analysts expect HP's fiscal 2019 earnings to grow by 9.5% YoY and by 0.96% in fiscal 2020. Further, its sales are expected to grow by 0.2% YoY in fiscal 2019 but decline by 0.9% in fiscal 2020.
Article continues below advertisement
How analysts changed their views on HP stock
Among the 17 analysts covering HP stock, only one analyst has a "buy" rating on the stock—down from four analysts last month. Fourteen analysts have a "hold" rating on the stock—up from 12 last month. Two analysts have a "sell" rating on the stock—up from one last month.
Currently, analysts have placed a 12-month target price of $19.27 on HP stock. On October 9, the stock was trading at a discount of 14.9% to analysts' 12-month target price. The median target price was $20.00 on the same date.
Technical level
With a 14-day RSI (relative strength index) score of 27.55, the stock is already oversold. Notably, an RSI level below 30 means that the stock is in the "oversold" area.
On October 9, HP stock closed near its Bollinger Band lower-range level of $16.48, which indicates that it is oversold.
Looking at the above indicators, we believe that HP stock is grappling with multiple headwinds and is currently in a transition phase. In our view, investors should not consider the stock at the current level.