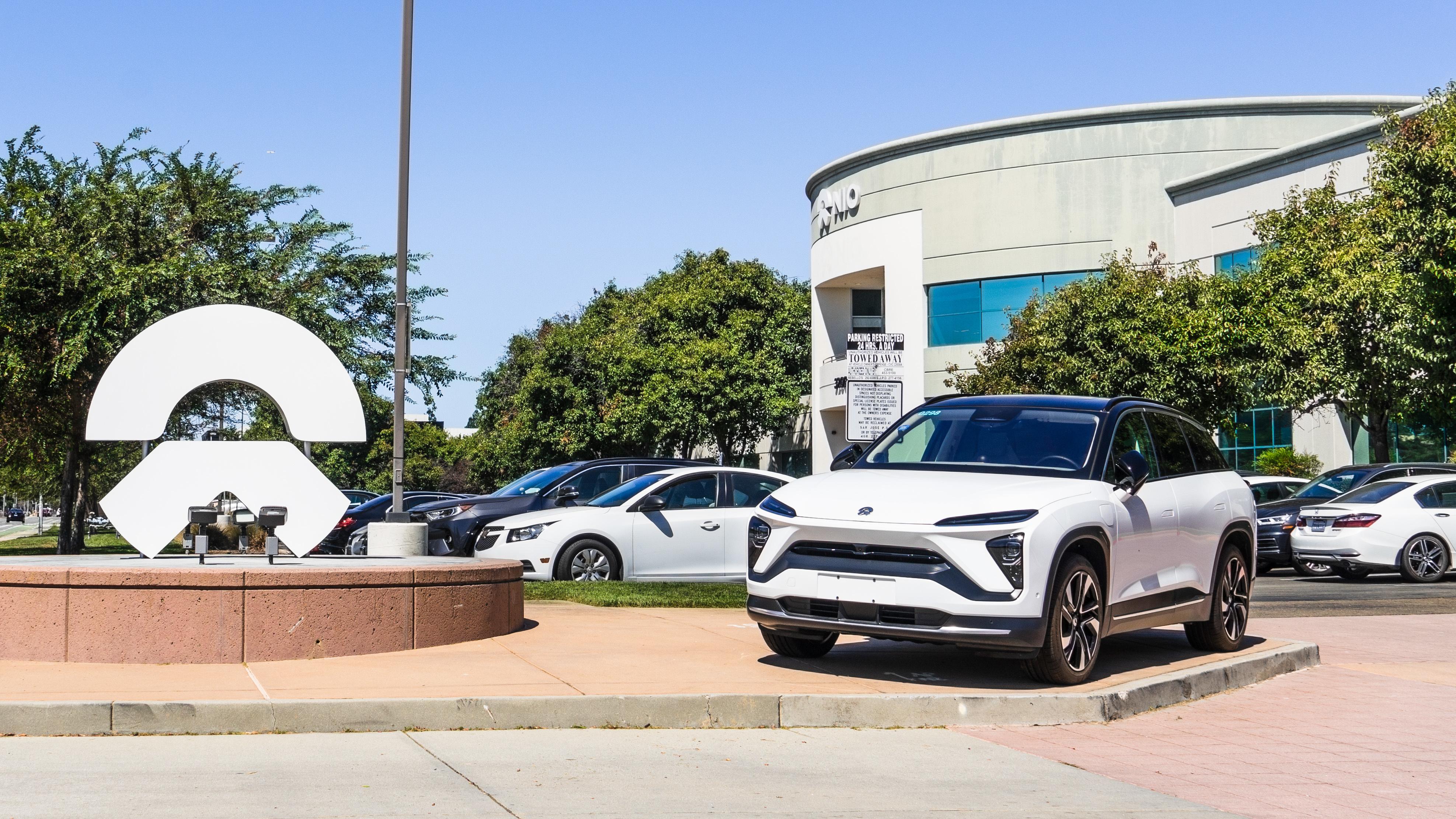 How NIO Is Failing Where Musk's Tesla Is Thriving
By Anuradha Garg

Oct. 1 2019, Published 12:14 p.m. ET
NIO (NIO) was once dubbed China's Tesla killer. Its unique proposition was to provide luxury EVs (electric vehicle) at competitive pricing. However, as it turns out, this lower pricing hasn't been able to sustain the company. The lower cost of its cars isn't supported by any cost efficiency.
Article continues below advertisement
NIO's high cash burn rate is clouding its long-term outlook
In fact, the company is burning tons of cash. NIO burned $616 million through the second quarter. It's now raising $200 million from Tencent Holdings (TCEHY) and CEO William Li through the sale of convertible notes. Moreover, as the EV competition in China heats up, there's every likelihood that companies will get into a pricing war to remain relevant. In such a scenario, with its high cash burn rate, there doesn't seem to be much going in NIO's favor at the moment.
NIO is failing to meet delivery targets
Another area where NIO seems to be failing is in making vehicle deliveries at the pace the market is expecting. During July, the company delivered only 837 vehicles. Apart from the decelerating auto sector in China, the company's own problems were to blame for this dismal number. NIO had to recall 4,803 ES8s in July due to several incidents of short circuits.
The company said at the time that it would make up for this shortfall by accelerating deliveries in August. It guided for deliveries of 2,000–2,500 in August. However, it actually delivered 1,943 vehicles, lower than the low end of the guidance range. Moreover, its midpoint guidance for the third quarter of 2019 at 4,200–4,400 vehicles implies the delivery of 1,520 units in September. This number would mean a decline of 22% month-over-month.
Article continues below advertisement
NIO: Far below analysts' expectations on revenue
Apart from deliveries, the company isn't even expecting to meet analysts' revenue guidance for the third quarter at the midpoint. While analysts expect NIO to report revenue of 3.963 billion Chinese yuan in the quarter, NIO has guided for only 1.593 billion yuan–1.663 billion yuan. At the midpoint, this guidance implies a shortfall of 59% compared to analysts' expectations.
NIO stock sinks as the company's problems pile up
Lower deliveries, lower revenue, increasing losses, and a high cash burn rate—nothing seems to be going NIO's way right now. Its stock has nosedived 76% year-to-date. Of these losses, a 43% decline has just come after the company reported its second-quarter results. The stock is trading at an all-time low of $1.56.
Article continues below advertisement
Tesla is ramping up its China Gigafactory quickly
Tesla's sales surge in China
Even before the company has sold a single China-made car, its sales are surging in China. On September 26, citing Piper Jaffray, CNBC reported that Tesla's China deliveries were up more than 175% in the third quarter compared to the same quarter last year. Investors should note that this is happening when China's EV sales are stalling. NEV (new energy vehicle) sales in China dropped for two straight months in July and August. China's largest EV maker, BYD (BYDDF), also reported falling sales in July and August due to the rollback of subsidies. Read How Tesla Plans to Lead in the EV Race in China for more on this topic.
Article continues below advertisement
China Renaissance: Positive on Tesla, neutral on NIO
Another factor swaying the market sentiment for NIO and Tesla is analysts' expectations for these companies in terms of their performances in China. Chinese investment bank China Renaissance initiated coverage on Tesla on September 26 with a "buy" rating and a target price of $324. Due to the company's upcoming local production and purchase tax exemption, it's positive on Tesla. On September 26, China Renaissance initiated on NIO with a "hold" rating and a target price of $2. As reported by The Fly, China Renaissance said NIO must launch affordable models to achieve a turnaround.
NIO gets two downgrades
On September 26, NIO also got two downgrades. Morgan Stanley (MS) downgraded it from "overweight" to "equal weight," while Wolfe Research downgraded it from "outperform" to "peer perform." As per Yahoo Finance citing GuruFocus, Wolfe Research analyst Dan Galves said that NIO's cash burn rate in the second quarter was higher than expected. The analyst added that the lack of an announcement regarding financing "is concerning." As reported by Yahoo Finance, Morgan Stanley noted, "Market expectations are much reduced, but limited fund raising options may be an overhang."
At a time when analysts are turning bearish in droves on NIO, optimism about Tesla's China prospects is palpable. China's Tesla killer seems to be struggling to survive, while Tesla is ready to thrive in China.