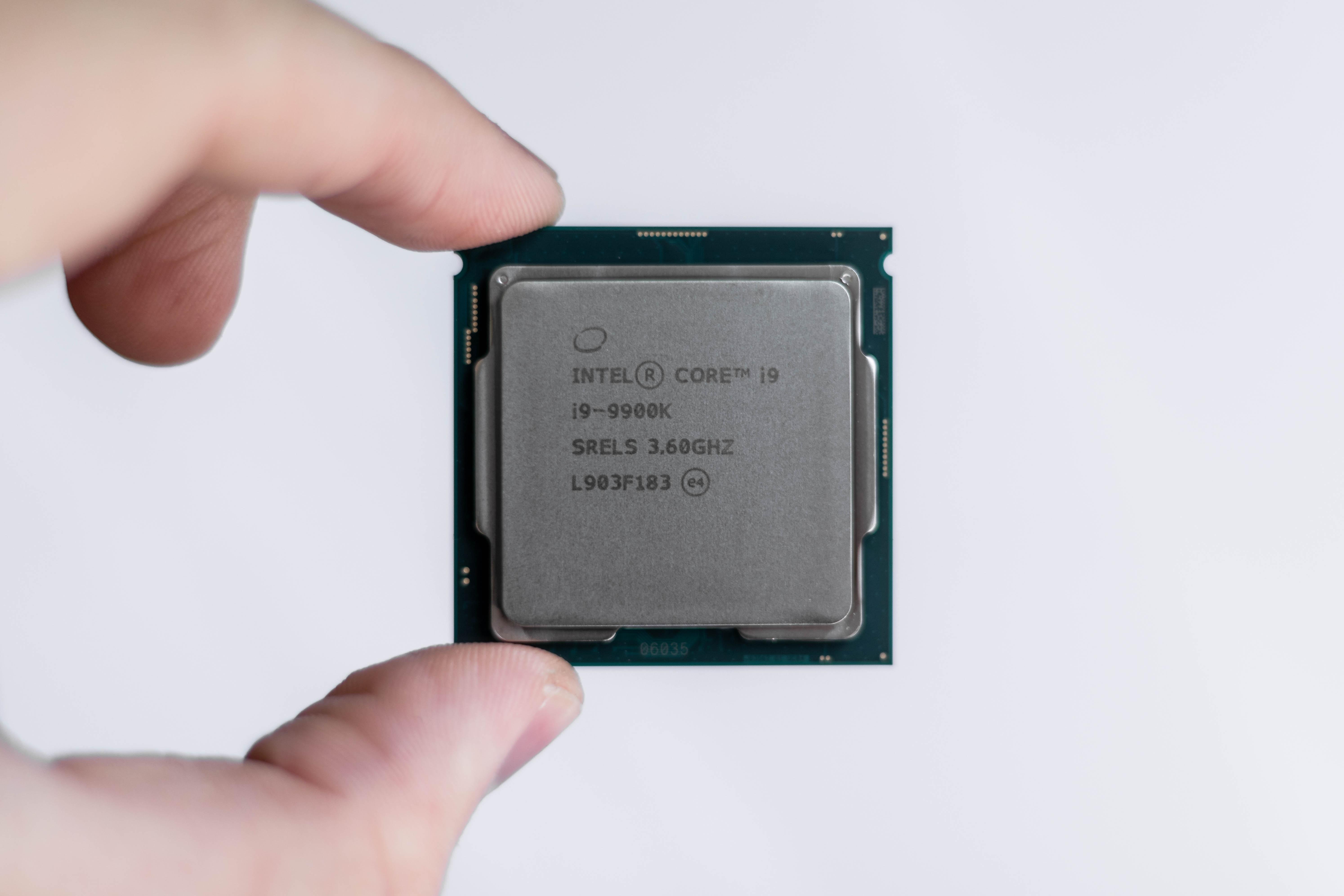 How Intel's and AMD's Q3 Results Will Drive Their Stocks
By Puja Tayal

Oct. 24 2019, Published 2:33 p.m. ET
Two of the most highly anticipated earnings in this semiconductor earnings season are those of Intel (INTC) and Advanced Micro Devices (AMD). The third quarter has been a historic one for AMD, which overtook Intel in the technology race with its 7 nm (nanometer) products. AMD's products have seen strong enthusiasm among consumers. It's time to put some numbers to this success.
In the last few weeks, we've been writing about AMD's market share gains and Intel's CPU (central processing unit) supply shortage. It's important to consider the impact of the above factors on the companies' upcoming earnings.
Article continues below advertisement
Intel will report its third-quarter earnings results on October 24 after the market closes, and AMD is set to report on October 29. The two stocks are highly sensitive to market news ahead of their earnings releases. Both stocks are trading close to their 52-week highs, and they could reach or breach their 52-week highs if they report earnings beats.
In the last two rounds of quarterly earnings, AMD stock rose 8% on its earnings beat in the first quarter but fell 10% on its guidance cut in the second quarter. The opposite was true for Intel. Its stock fell 9% on its guidance cut in the first quarter but rose 7% on its earnings beat in the second quarter.
Third-quarter earnings estimates for AMD and Intel
Analysts are optimistic about AMD and expect its third-quarter revenue to rise 9.3% YoY (year-over-year) to $1.81 billion. They expect its non-GAAP (generally accepted accounting principles) EPS to rise 38.5% YoY to $0.18.
Analysts are mixed about Intel's third-quarter earnings. They expect its third-quarter revenue to rise 5.7% YoY to $18.07 billion and its non-GAAP EPS to fall 17.1% YoY to $1.16. Intel has guided for revenue of $18 billion and EPS of $1.24 in the third quarter.
Article continues below advertisement
AMD and Intel: Two sides of the same coin
Both AMD and Intel have their own strengths and weaknesses. In fact, one's strength is the other's weakness. They both operate in a duopoly market of x86 PC and server CPUs. Intel has been a leader in both these markets for a long time because of its technology lead. Its leadership position gave it the power to charge a premium price for its CPUs. Over the years, Intel's earnings and cash flows grew significantly via its sale of volume CPUs at a higher price. Process node technology was AMD's weakness for years, because of which it lost market share and failed to command a premium price.
At the end of 2018, Intel's annual revenue and EPS stood at $70.8 billion and $4.58, respectively. On the other hand, AMD's 2018 revenue and EPS stood at $6.48 billion and $0.46, respectively. There's a vast difference in their operating margins. AMD's operating margin of 9.8% is just one-third the size of Intel's margin of 34.6%. Intel's biggest advantages are its size and its large financial resources.
Article continues below advertisement
Now it's AMD's turn
However, the tables have turned in 2019. Now, AMD has a technology advantage with its 7 nm Ryzen and EPYC CPUs. On the other hand, Intel has yet to launch its complete 10 nm product line-up after a three-year delay. At the same time, it's offering better-performing CPUs at lower prices and gaining CPU share from Intel. According to Mercury Research data reported by Tom's Hardware, AMD's desktop and mobile CPU shares rose to 17.1% and 14.1%, respectively, in the second quarter from 12.3% and 8.8% last year.
Rising competition has forced Intel into a price war with AMD. Moreover, Intel has been facing a CPU supply shortage for over a year. This supply shortage came as a result of its delaying its 10 nm node by three years. Now, the company is playing catch up by accelerating its node transition at the cost of its margins. Hence, Intel expects its EPS to fall 1.9% YoY to $1.24 in the third quarter. However, looking at Intel's recent CPU price cuts, analysts have turned bearish and expect its EPS to fall to $1.16.
On the other hand, AMD is expected to see strong YoY growth driven by a larger mix of its higher-margin Navi, Ryzen, and EPYC processors.
Article continues below advertisement
What sets Intel apart?
The data center and PC markets are still the biggest end markets for both Intel and AMD. What sets them apart is their adjacent markets. Intel has diversified beyond server CPUs into networking, silicon photonics, nonvolatile memory, and programmable chips. It's also expanding its reach to future technologies such as AI, 5G, and autonomous vehicles. In each of these markets, Intel has a smaller market share and competes with NVIDIA and Xilinx.
AMD, on the other hand, is a key player in discrete GPU (graphics processing unit) and gaming, where it competes with NVIDIA. However, Intel is making its entry into the discrete GPU space next year, with its Xe GPU scalable from laptops to the data center. AMD is exploring its options in AI and ray tracing.
Intel and AMD have been rivals for 50 years. They've now entered the next phase of technology, in which the competition will expand into the new markets of graphics and AI. It's advisable to keep both stocks in your portfolio. Intel should provide returns through dividends and stock buybacks, and AMD should provide returns through capital gains.
Puja Tayal does not hold any AMD or Intel shares.