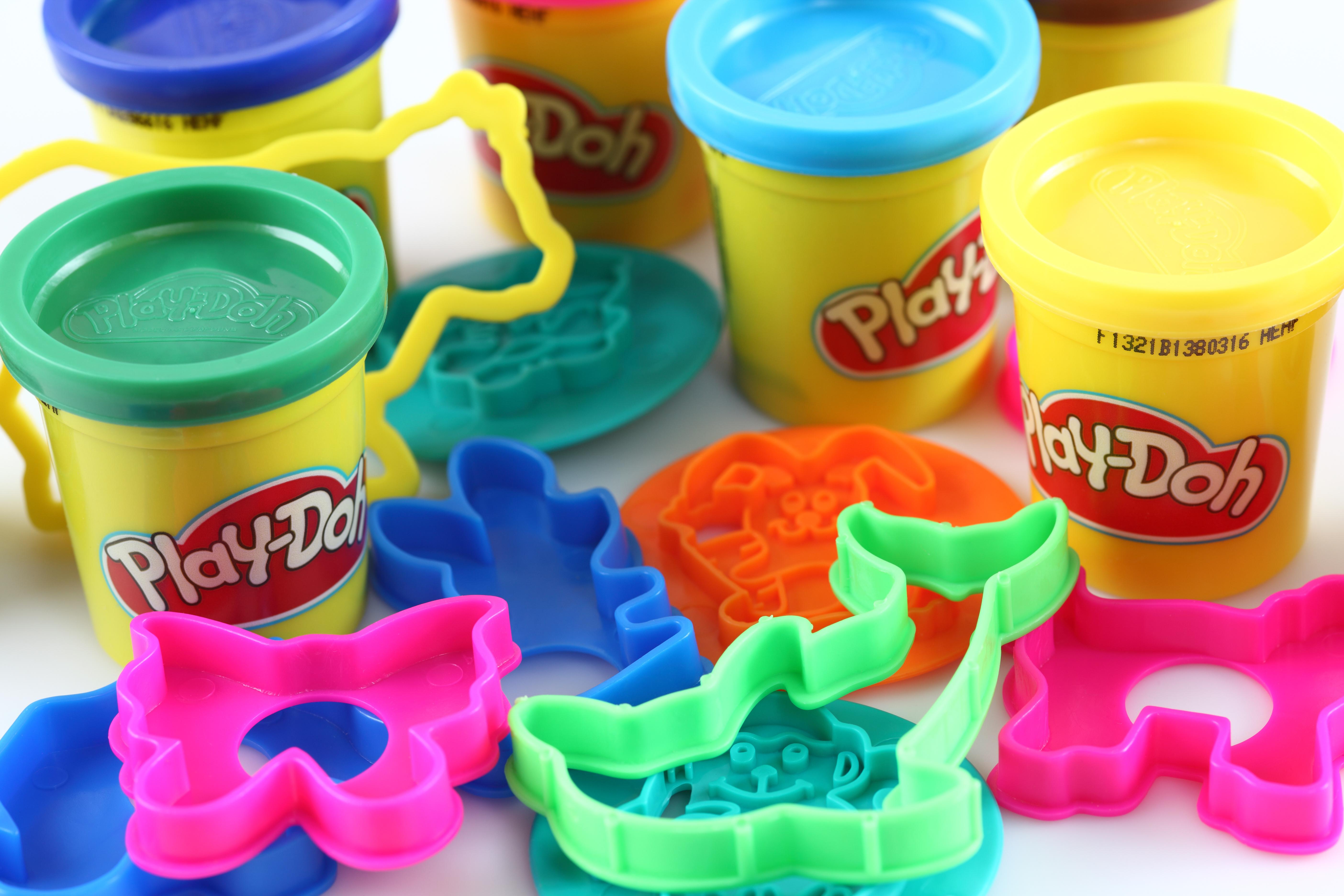 Hasbro Stock Sell-Off Continues after Dismal Q3
By Sirisha Bhogaraju

Oct. 25 2019, Published 8:39 a.m. ET
Hasbro (HAS) stock has been on a downward trend since the company reported dismal third-quarter results. The stock plunged 16.8% on October 22, the day the company announced its results. It also fell 0.6% on October 23 and 3.3% on October 24. Hasbro drastically lagged analysts' revenue and earnings expectations for the third quarter. The company's weak results also pulled down the stock of rival Mattel (MAT) by 6.5% on October 22.
Article continues below advertisement
Hasbro's third-quarter revenue rose a mere 0.3% to $1.58 billion, missing analysts' estimate of $1.72 billion. Hasbro blamed its poor performance on tariffs and uncertainty resulting from the US-China trade war. Excluding the impact of adverse currency movements, its revenue growth was 2% in the quarter.
Hasbro's adjusted EPS fell 4.7% year-over-year to $1.84. Moreover, it significantly lagged analysts' forecast of $2.21. An unfavorable mix resulting from a rise in sales of lower-margin products as well as higher shipping and warehousing costs dragged down Hasbro's earnings.
Mattel is scheduled to announce its third-quarter earnings results on October 29. Analysts expect a 0.5% fall in Mattel's third-quarter revenue. Mattel's 2019 third-quarter adjusted EPS is expected to fall to $0.16 from $0.18 in the third quarter of 2018.
Analysts lower price target
Several analysts lowered their price estimate for Hasbro stock following its unimpressive third-quarter results. Suntrust Robinson lowered its price target to $102 from $118. MKM Partners cut its price estimate to $118 from $126. BMO revised its estimate to $90 from $105. Jefferies lowered its price target to $125 from $135, and Stifel cut its price target to $103 from $111.
Hasbro stock is up 18.4% YTD (year-to-date) as of October 24, and Mattel is up 0.8% YTD. Both companies lag the S&P 500, which has risen 20.1% YTD. The average price target of $119.14 for Hasbro stock indicates a potential upside of 24% over the next 12 months.
Article continues below advertisement
Tariffs to impact Hasbro's fourth-quarter revenue
Direct import orders canceled by several retailers due to the threat of proposed tariffs and the enactment of certain tariffs in September affected Hasbro's third-quarter revenue. Hasbro had to rewrite many of these orders as domestic shipments. However, it was unable to meet some of these orders.
The company expects the tariff-related disruption to affect its fourth-quarter revenue as well. The List 3 tariffs implemented in September hit the sales of some of Hasbro's games in the third quarter. Moreover, the List 4 tariffs set to be implemented on December 15 will affect the majority of Hasbro's products.
Currently, analysts expect the company's fourth-quarter revenue growth to come in at 6.6% driven by holiday season sales. Demand for Hasbro's product lines for Frozen 2 and Star Wars: The Rise of Skywalker and the US launch of the new NERF Ultra will likely boost its fourth-quarter revenue.
Hasbro is reducing its exposure to China by shifting its sourcing to other countries, including India and Vietnam. Plus, the company is on track to achieve its goal of reducing sourcing from China to 50% by the end of 2020. Moreover, as it mentioned on its third-quarter conference call, the company is sourcing 20% of its domestic business from the US.
Article continues below advertisement
Growth expectations
Analysts expect Hasbro's revenue to rise 5.2% to $4.82 billion and its adjusted EPS to rise 11.7% to $4.30 this year. They also expect its revenue and adjusted EPS to grow 6.5% and 15.1%, respectively, in 2020.
Hasbro's Entertainment, Licensing, and Digital segment has been a key growth driver. This segment's revenue surged 20% to $115.8 million in the third quarter. Magic: The Gathering Arena and Transformers: Bumblebee revenues drove the segment's top line. Meanwhile, revenue from its US and Canada segment fell 1.5%, and its International segment's revenue was essentially flat.
Hasbro is making strategic investments in digital gaming and entertainment to enhance its top line. The company's $4.0 billion acquisition of Entertainment One (ENTMF) is in line with its growth strategy for the entertainment business. It expects to close this acquisition in the fourth quarter. The Entertainment One acquisition will add popular names such as Peppa Pig and PJ Masks to Hasbro's portfolio.
In the digital gaming space, continued investments in Magic: The Gathering Arena, Dungeons & Dragons, and the Wizards of the Coast gaming brands are expected to boost Hasbro's revenue.