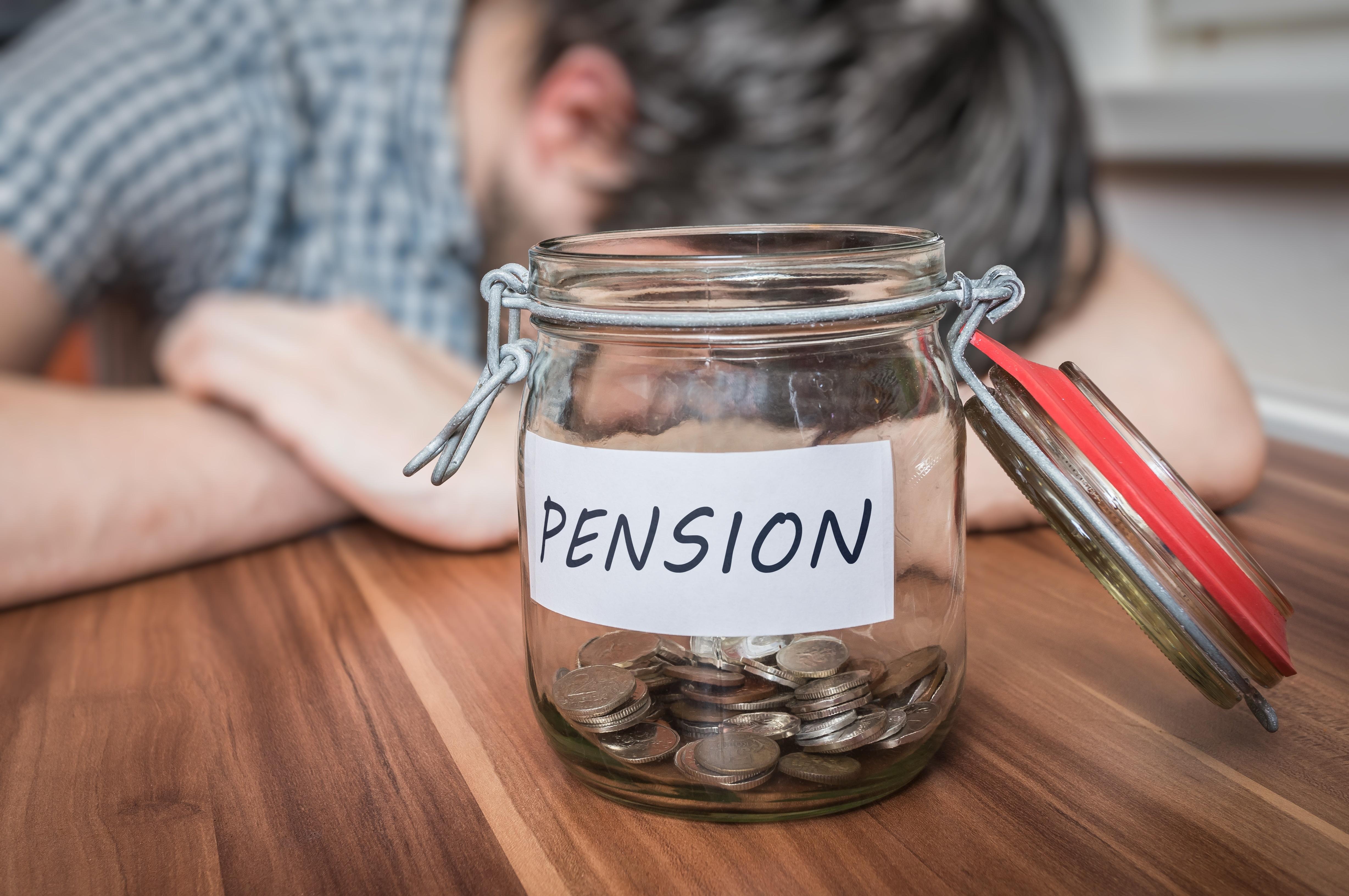 GE Joins Boeing in Pension Freeze, Stock Falls
By Mike Sonnenberg

Oct. 8 2019, Published 8:41 a.m. ET
On October 7, GE (GE) announced a freeze on the pensions of 20,000 full-time employees to meet regulatory and financial targets. The company is also freezing supplementary benefits for 700 employees and offering a one-time payment option to 100,000 former employees.
Together, these moves are expected to reduce GE's pension funding deficit by $5 billion–$8 billion. GE's pension plan was underfunded by $27.2 billion as of June 30, 2019. It also expects the move to help reduce its net debt by $4 billion–$6 billion. GE's CEO, Larry Culp, has given the company a target of net debt-to-EBITDA of less than 2.5x.
The move to freeze pensions follows last month's BHGE stake sale and subsequent $5 billion debt tender offer. In August, the company sold its aircraft leasing arm, PK AirFinance, to trim GE Capital and focus on its core industrials business.
Article continues below advertisement
GE stock fails to excite the markets
Despite the significant news, GE stock closed flat yesterday. The S&P 500 (SPY) lost 0.45% yesterday, while the Dow Jones (DIA) ended 0.36% lower. Since the start of 2019, GE stock is up 13%, underperforming the S&P 500's 17.2% gain. The stock came under intense pressure on August 15 when Madoff whistleblower Harry Markopolos accused the company of committing $38 billion worth of accounting fraud.
JPMorgan Chase analyst Stephen Tusa shrugged off the pension freeze move, saying it merely offset the impact of the additional pension deficit since the end of 2018. Since the end of 2018, interest rates have fallen. A fall in interest rates is a double-edged sword for pension plans. On the one hand, the expected returns on plan assets fall. On the other, the present value of future plan payouts increases.
Tusa expects GE to take more measures to reduce its debt going forward.
General Electric follows Boeing and FedEx
General Electric's peer Boeing (BA) made the tough call to freeze pensions for 68,000 employees back in 2014. Even so, Boeing's pension plan remains substantially underfunded. On June 30, 2019, Boeing had $14.8 billion in net pension liabilities on its books.
Some other companies, including FedEx (FDX) and Lockheed Martin, have transferred their pension plan risks to third-party insurers. Last year, FedEx transferred $6 billion in pension obligations to MetLife. As of August 31, 2019, FedEx had $4.1 billion in pension and healthcare-related liabilities on its books.
General Electric's pension liabilities
While the pension freezing is a positive move, it touches only a fraction of GE's pension plan. At the end of 2018, GE's pension plan covered over 200,000 employees. The principal pension plan had $50 billion in assets and $68.5 billion in projected benefit obligations as of December 31, 2018. Other pension and health plans were underfunded by another $8.7 billion.